Ellis's story: Living confidently – how to change your outlook for the future
2 November 2021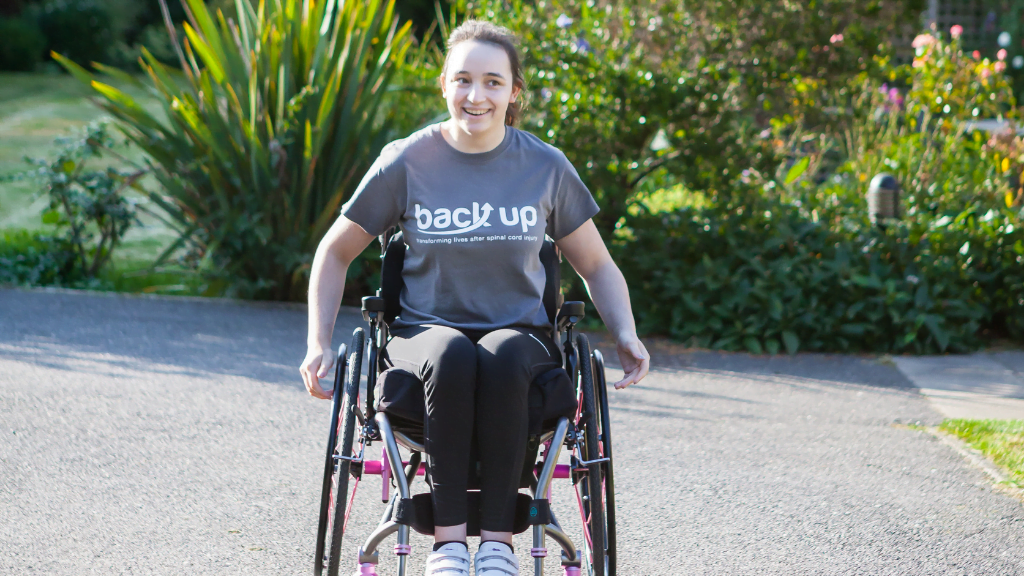 We recently spoke to Ellis, who told us about what she learned about changing your outlook after spinal cord injury.
Prior to Ellis's injury she was an international competitive swimmer. But just two weeks before her 17th birthday she had a fall, causing a T12 incomplete spinal cord injury and is now a full-time manual wheelchair user.
"This absolutely changed my life – I had to relearn everything."
Ellis sustained her injury during the pandemic – a time when everyone felt isolated. But in hospital, that feeling was magnified.
"I spent weeks without my parents and it took a toll on me. I felt lonely. There weren't a lot of other people with a spinal cord injury on my ward. I wanted to meet others and I needed to know I wasn't alone."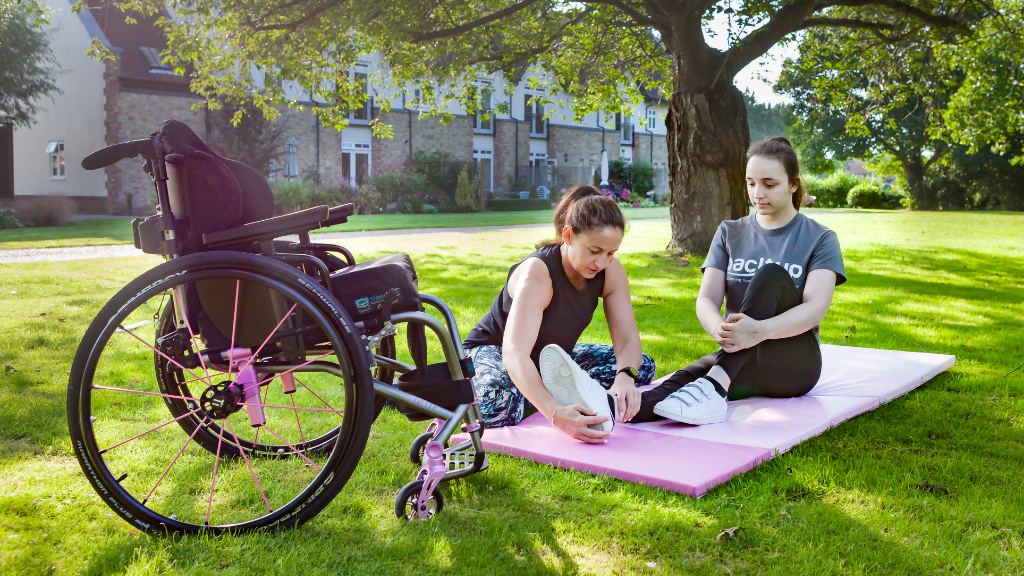 After her mum reached out to Back Up, Ellis's outlook started to change.
"When I left hospital, Back Up paired me with a young mentor similar to me – only two years further down the line. Mentoring showed me that life could be positive after spinal cord injury – but it was also very honest, discussing challenges but proving there are always ways to overcome them. We talked about literally any question I had, no matter how random.
"I also joined the Back Up Youth Lounge – an online group for under-18s with a spinal cord injury. It's great, because you can meet other young people across the UK. We reflect on the difficulties of living with a spinal cord injury together and guest speakers talk to us about things like university, sport, and holidays.
"It's given me a sense of companionship, and has helped me realise the opportunities out there".
"I am feeling very positive for the future, which didn't seem possible even a few months ago! I hope to do more wheelchair racing, and complete my A Levels. I'm studying Maths, Chemistry, and Biology. After that, I may go to university. When I was first injured I thought I wouldn't go, but through Back Up I've met some other people with a spinal cord injury that have studied. I'm leaving my options open, and I feel hopeful and excited."
We're delighted that our life-changing services helped transform Ellis's outlook on the future. Back Up can help you with changing your outlook too. Find out more about what we offer here.