Moving Forwards 18-25s
Date: Tuesday 27 - Saturday 31 Aug 2024
Location: Bath
"Absolutely amazing, best thing I've done this year. Amazing people, learnt more than I thought I would. It was a great group, really diverse. Meeting others my age in a wheelchair really helped. I feel a lot more confident now. My aspiration has been beyond achieved."
Nicky (23), participant
Are you thinking about moving away from home, living independently, heading to university or developing life skills? Our Moving Forwards course, which is designed by young adults for young adults, is the right choice for you.
Staying in a fully accessible university accommodation in Leeds, you will have the opportunity to work on a range of skills like transfers, getting dressed independently, accessing public transport and making a meal, or whatever is important to you.
There will be visits to local attractions, a treasure hunt around the city and a 'come dine with me' cooking challenge. The course will help you to build in confidence while meeting and having lots of fun with people your age who also have a spinal cord injury.
The course includes a number of tailored wheelchair sessions to help you build in confidence and work on individual skills with the aim of achieving personal goals and aspirations. Our wheelchair skills trainers will be with you for the whole course to assist you with your development.
"The Moving Forwards 18-25s course allowed me to trial living independently in student accommodation with a similar peer group. Now I'm back at college – I can see a career. Life is far better and I have lots more things on the horizon."

Jack (22), participant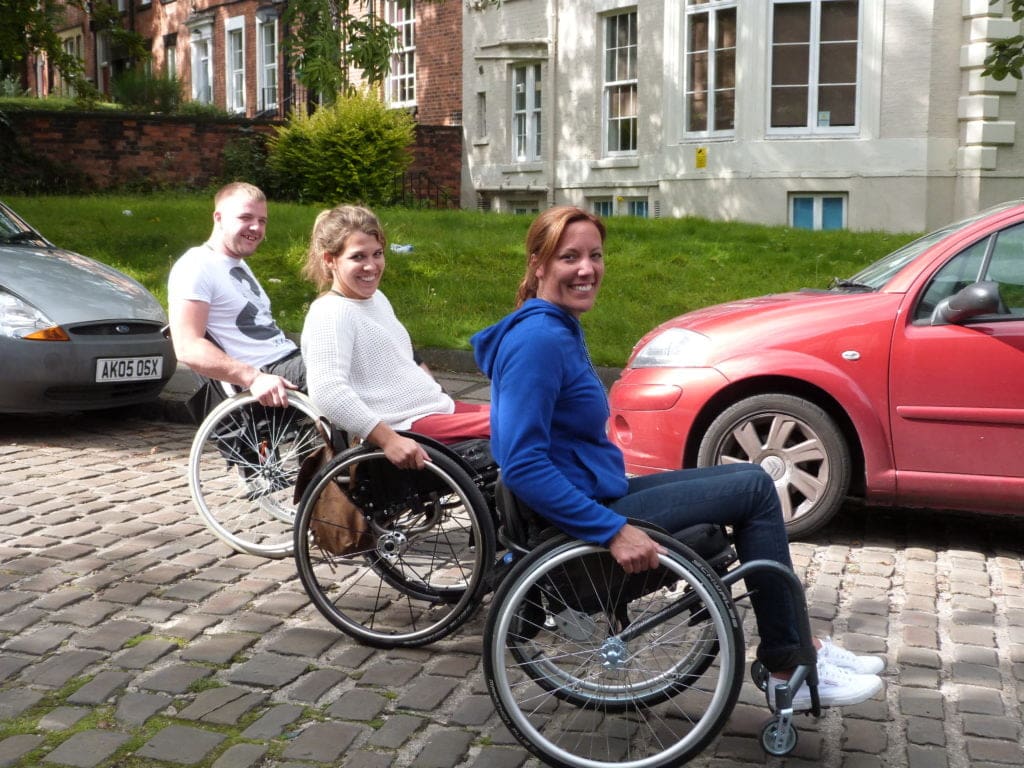 Contact
If you would like some further information please call the courses team on 020 8875 1805 or email us.
Interested?
You can apply online by clicking here.
Course Donation
Back Up relies on the generosity of individuals and companies to fund our programme of courses. Each year we ask all course participants to make a suggested donation towards their course place.
We do understand however that everyone's circumstances are different so making a full donation isn't always possible. Please don't ever let money concerns stop you from applying for one of our courses. We never allocate or refuse a course space based on your ability to make a donation.
The following recommended donation is roughly a third of the actual cost of each space:
Moving Forwards – £500