Talk to a Family Mentor
Spinal cord injury affects the whole family. Children, mothers, fathers, brothers, sisters, grandparents – everyone. Our family mentors all have experience of spinal cord injury and are here to support you. Whatever your age, and whichever member of your family has a spinal cord injury, you can talk to us.
We have trained volunteer mentors who are parents, partners, siblings and children of people with a spinal cord injury and we will match you with someone who can best meet your needs. Whether you want to discuss looking after yourself or you need practical advice, we'll pair you up with someone who can genuinely understand, someone who has "been there" and who can help you work out the best way to move forwards.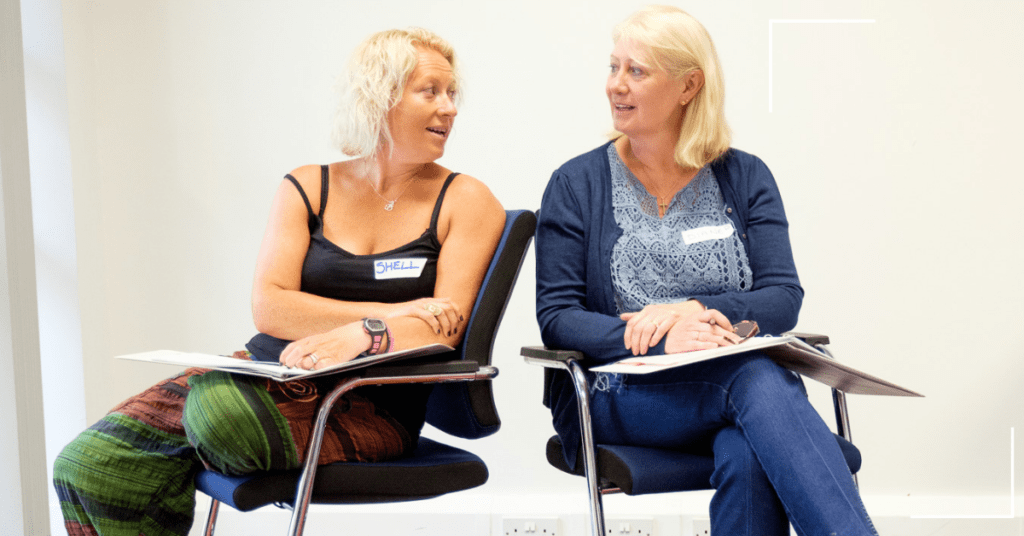 "My mentor really helped during the time my husband was in hospital. She helped with practical ideas, she really made me laugh, and she just gave me the deep feeling that things will get back on track. I now know that we can get through this [because] someone else already has."

Sue, 68, partner mentee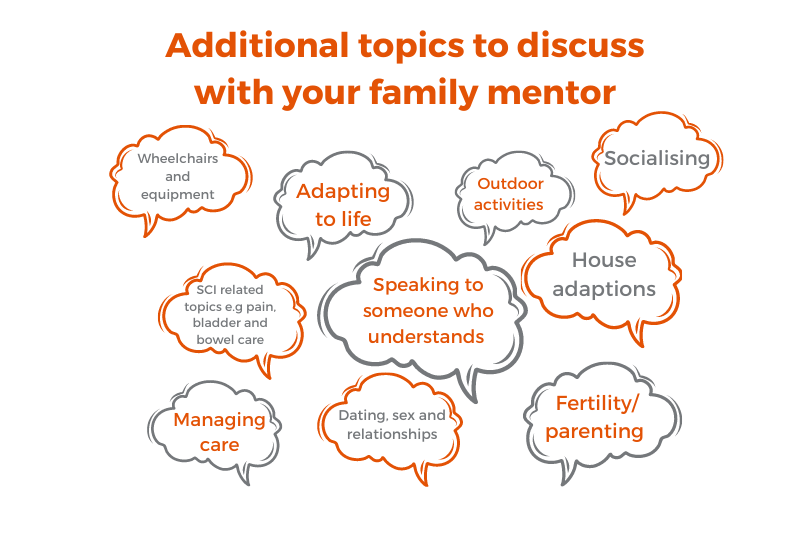 Apply for mentoring
Mentoring at Back Up uses a system called Mentorloop which enables mentors and mentees to talk to each other, to arrange calls and set goals together. In order to access the service, sign up here. Please fill in your full details, choosing areas you'd like support in, and adding others that are not included.
Once you have completed the sign-up process one of the mentoring team will give you a call within a couple of weeks to find out anything more, clarify your understanding of the service and find a suitable mentor for you. Please have a look at the mentoring handbook and FAQs after you've signed up. Once you've signed up you can access the recommended reading resources which explain how Mentorloop works in more detail, as well as providing some useful advice about how to get the most from the service.
Mentoring is and always will be accessible for anyone affected by spinal cord injury. If this system isn't a viable option for you or you would like to speak to the mentoring team at any point please get in touch by calling 0280 875 1805 or filling in this short form and ticking the mentoring box.
Refer a family member for mentoring
Know someone who could benefit from our family mentoring service? Find out more and refer a family member to our mentoring service today.
Refer someone for family mentoring
The impact of our mentoring service
Contact
If you have any questions, or want to find out more information, fill in the enquiry form or call the team on 020 8875 1805.
If you have a specific question for the mentoring team, you can email them on mentoring@backuptrust.org.uk.