How your gift can make a difference
We know that a gift in your will is a big commitment and I'm sure you want to know it will be spent well.
Just 1% of a £50,000 estate could get someone back into work. Only around one third of people with a spinal cord injury are in employment. With the right support there is no reason why an otherwise healthy person with a spinal cord injury cannot fulfil their work ambitions. We run Back Up to Work courses across the UK to help people build the skills and confidence to pursue a fulfilling career.
A legacy of £5,000 could train six wheelchair skills trainers. Your gift could fund the training our volunteers need to teach wheelchair skills to newly injured people who lack the confidence to get out and about where they live – essential skills to tackle ramps and kerbs and get around independently. Over ten years, your legacy will contribute to training 3,000 people to use their wheelchairs confidently and independently.
Leaving a 10% share of a £300,000 estate could pay for the training and development of 15 education advocates who work to support the full inclusion of children and young people with a spinal cord injury in mainstream education.
Back Up's vital services are designed and delivered by people affected by spinal cord injury who have been there and understand. Through our wheelchair skills training, telephone support service, residential courses, mentoring and education inclusion service, we empower people to fully participate in work, school and family life.
"As a user-led organisation, we have an intimate understanding of the needs of people affected by spinal cord injury and how to respond to them effectively." Andy Masters, Head of Outreach & Courses
With out experience and knowledge, you can be assured that your gift will make an important difference to the lives of many people people affected by spinal cord injury across the UK.
Your legacy is a gift to future generations
For over 30 years, we've helped people and their families to rebuild their independence after a devastating spinal cord injury. Our award-winning, practical services challenge people's perceptions of what's possible and increase their skills and confidence.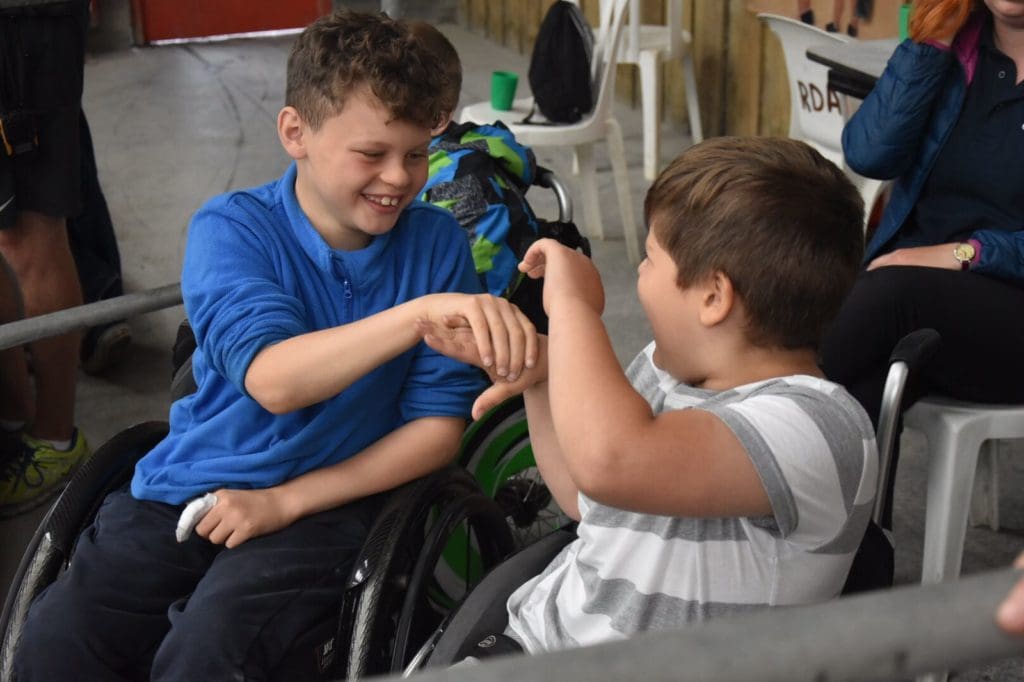 Receiving gifts in wills means we can plan our services to meet the need where it is greatest. For example, we know that meeting people early on is key to helping them make a positive long-term adjustment to spinal cord injury, and so we want to focus on maximising our presence at general hospitals and spinal cord injury centres to make those vital connections. We will always focus our resources where we think the money will have the greatest impact to improve people's lives.
With the help of gifts in wills, we aim to reach all newly injured people.
Read our impact report to see just how far our supporters' gifts went last year.
Enquire about gifts in wills
Contact
If you'd like to talk to us on the phone or via email, please contact our Fundraising Manager, Janet, by email or call her on 020 8875 6760 to talk things through.