Volunteer at fundraising events
If you want to make a difference to people affected by spinal cord injury but are short of time, why not volunteer at Back Up's fundraising events and challenges?
We offer a fun, rewarding experience where you will feel part of a team that is helping to transform the lives of people affected by spinal cord injury. Reasonable expenses are provided.
How you can support Back Up fundraising events and challenges
Help us to organise and get ready for a successful fundraising event by volunteering in our office either as a one-off or on a regular basis
Lend an extra pair of hands on the day of the event as part of our volunteer team for the Back Up Ball, Front Row Fashion Show, City Dinner and other special occasions
Cheer on Back Up's fundraisers at different races, events and challenges, giving them the boost they need to make it to the finish line
Hold a Back Up bucket with a smile at one of our regular fundraising collections in train stations and high streets
Join a committee organising one of our events.
The money raised ensures our services can continue to help people with spinal cord injury and their families to look forward to a positive future.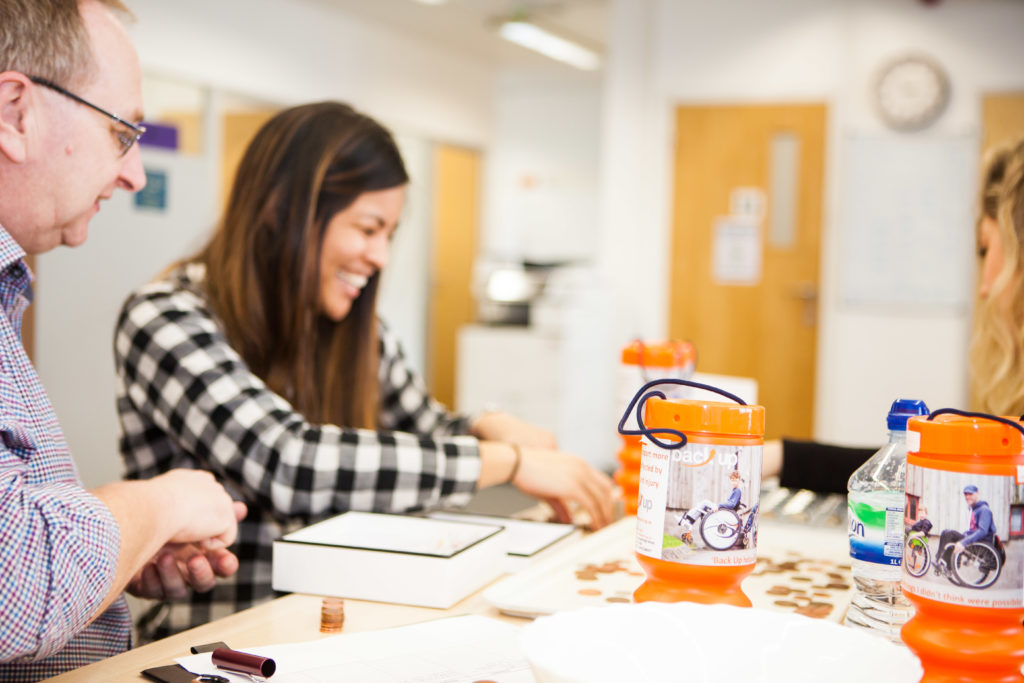 Contact
To find out more about these opportunities, contact events@backuptrust.org.uk