Youth Break Out Lounges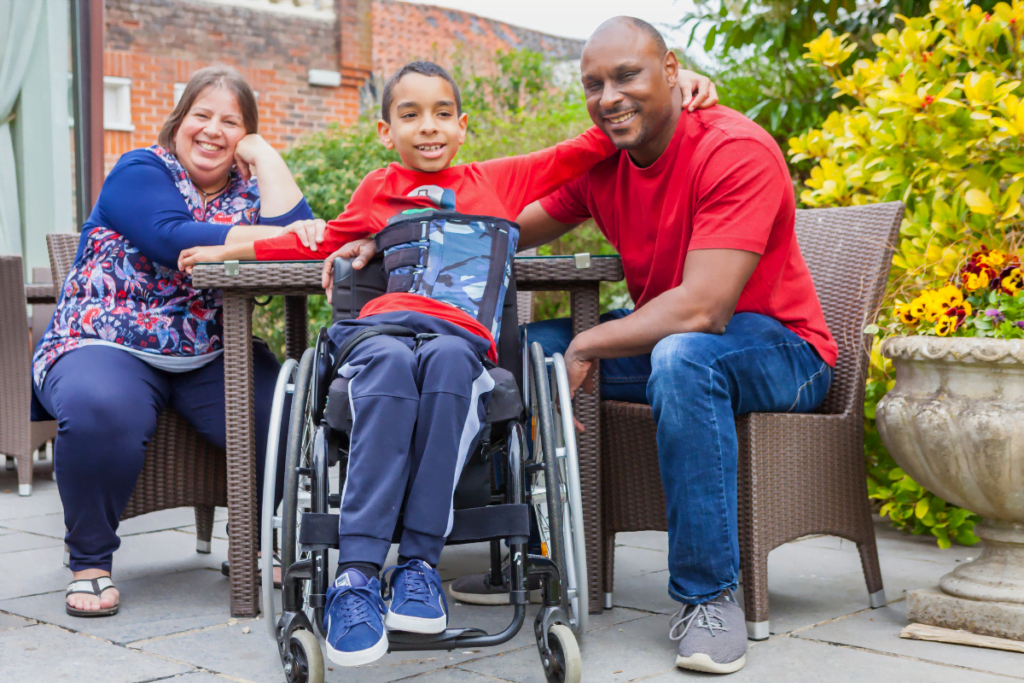 Important: Please read all the information on this page before registering.
Our next Youth Break Out Lounges will be hosted on 1st March 2022. 
The upcoming Lounges have the following guest visitors, most of whom have a spinal cord injury themselves (please do check this table regularly for updates):
4 March, DJ Jason Alner – After sustaining a C5/6 complete spinal cord injury, Jason used his passion for music to set up a record label, Citrus Sound Records, and started running a home recording studio. He's since gone on to record and produce for many recognised artists and labels in the music industry. But, most excitingly, he has returned to the decks and now DJ's all over the world. Come along to learn more about Jason's story!
Are you a child or young person with a spinal cord injury who would like to chat with or hear from others in a similar situation? Join up to our Youth Break Out Lounges where you can:
– Talk to other young people who you can relate to
– Share your experiences of life with a spinal cord injury
– Listen to what others have to say and learn top tips
The Youth Break Out Lounge sessions specifically for children and young people affected by spinal cord injury will take place on Tuesday evenings 6-6.40pm, on the first Tuesday of every month. 
The Lounges will break out into two groups for different ages:
Children and parents – for any child 12 years old and younger who can attend with a parent, to meet other children their age and hear their experiences of life with a spinal cord injury.
Young people – for any young person 13-17 years old, who wants to meet and chat with other young people with a spinal cord injury.
Both Lounges will be hosted by a Back Up staff member and a trained volunteer who will be there to oversee and guide the discussions when required. There is no set agenda at the moment, and both Lounges will be led by those who attend them – to focus on topics that you want to discuss!
If you have something in mind that you would like to talk about, please add this information to your registration form when signing up to join. Any young person signing up for these sessions will be asked to provide parent/guardian details and to confirm that a parent/guardian has consented to them taking part.
Note for parents/guardians: Do you give permission for your child to join & participate in a Zoom meeting with Back Up and other young people with a spinal cord injury? By ticking yes on the sign-up form, you understand your child will attend the meeting with video, if they choose.

Register for our youth lounges here.
Please read our safeguarding appendix around children and young people accessing Zoom.
If you have any questions, feedback or ideas for discussion topics, please register for our children and young people services online or call the team on 020 8875 1805.
Online safety for children
With the internet and online platforms being used more in the current situation with Covid-19, the need for online safety awareness has become much more important. It's really important to ensure that you understand how to manage risks online. See our online safety policy for children here.
Parents/guardians can find out more about Zoom on the NSPCC's Net-Aware website.
Online safety tips, advice and resources to help children and young people stay safe online can be found at the UK Safer Internet Centre (UKSIC). UKSIC have also recently worked with online safety and child protection organisations from around the world to inform the new International Telecommunication Union's (ITU) Child online protection guidelines for 2020 – read here for the guidelines aimed at children and young people.
If you are concerned about online abuse or the way someone has been communicating with you online, you can report it to one of CEOP's Child Protection Advisors.
Parents/guardians can also seek more advice and support about the digital world at Parent Info.