Youth Break Out Lounges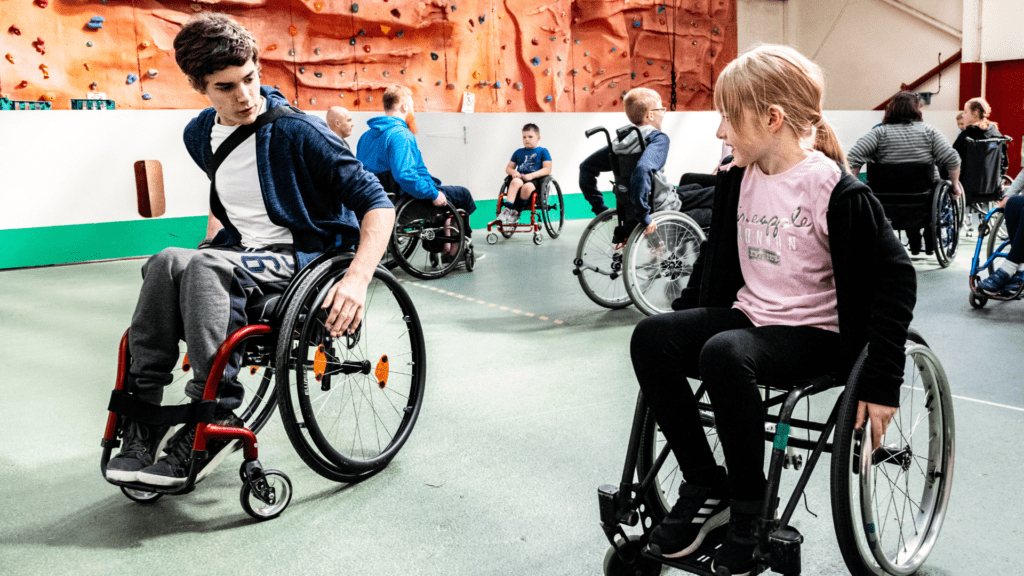 Important: Please read all the information on this page before registering.
Our next Youth Break Out Lounge will be hosted on 5 December 2023. 
We are excited to be joined by special guest, Sophie Butler. Disabled and Queer influencer, Sophie uses her platform to not only empower her audience of 137k followers, but to educate – through infographics and regular communication on subjects such as trolling, disability awareness, and self-love.
Are you a child or young person with a spinal cord injury who would like to chat with or hear from others in a similar situation? Join up to our Youth Break Out Lounges where you can:
– Talk to other young people who you can relate to
– Share your experiences of life with a spinal cord injury
– Listen to what others have to say and learn top tips
The Youth Break Out Lounge sessions specifically for children and young people affected by spinal cord injury will take place on Tuesday evenings 6-6.40pm, on the first Tuesday of every month. 
Any child or young person with spinal cord injury and under 18 years old is welcome to join the free sessions. Most of the sessions will be aimed at young people 13-17 years old in terms of topics and level of engagement. If you are a child aged 12 or under and would like to join, do let us know so we can make sure the session considers this.
Both Lounges will be hosted by a Back Up staff member and a trained volunteer who will be there to oversee and guide the discussions when required. Do check below to see who we have as upcoming guest speakers!
If you have something in mind that you would like to talk about, please add this information to your registration form when signing up to join. Any young person signing up for these sessions will be asked to provide parent/guardian details and to confirm that a parent/guardian has consented to them taking part.
Upcoming guest speakers:
Tuesday 9 January 2024 – to be confirmed
Note for parents/guardians: Do you give permission for your child to join & participate in a Zoom meeting with Back Up and other young people with a spinal cord injury? By ticking yes on the sign-up form, you understand your child will attend the meeting with video, if they choose.

Register for our youth lounges here.
Please read our safeguarding appendix around children and young people accessing Zoom.
If you have any questions, feedback or ideas for discussion topics, please register for our children and young people services online or call the team on 020 8875 1805.
Online safety for children
With the internet and online platforms being used more in the current situation with Covid-19, the need for online safety awareness has become much more important. It's really important to ensure that you understand how to manage risks online. See our online safety policy for children here.
Parents/guardians can find out more about Zoom on the NSPCC's Net-Aware website.
Online safety tips, advice and resources to help children and young people stay safe online can be found at the UK Safer Internet Centre (UKSIC). UKSIC have also recently worked with online safety and child protection organisations from around the world to inform the new International Telecommunication Union's (ITU) Child online protection guidelines for 2020 – read here for the guidelines aimed at children and young people.
If you are concerned about online abuse or the way someone has been communicating with you online, you can report it to one of CEOP's Child Protection Advisors.
Parents/guardians can also seek more advice and support about the digital world at Parent Info.