Mentoring
Back Up's mentoring service links people with a spinal cord injury and their family members to volunteer mentors. These mentors come from all walks of life and have been through a similar experience to their mentees. They understand and can help you come to terms with what has happened and adjust positively to life post-injury.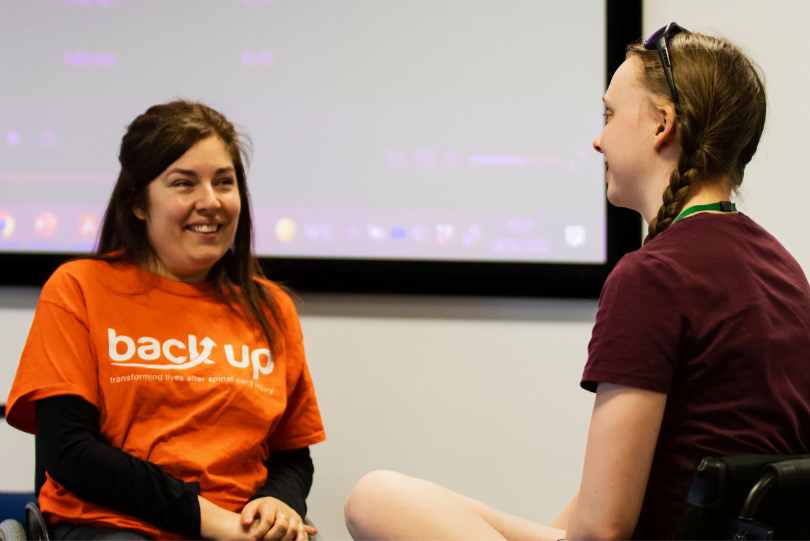 Back Up mentors either have a spinal cord injury, or are family members – parents, partners, siblings or children – of people with a spinal cord injury. They have all been trained by clinical psychologists to effectively support others using listening skills, action planning and goal setting.
Mentoring is available to people of all ages, all over the UK. It's not just for people adjusting to a new spinal cord injury, it could have happened some time ago. Mentors offer both practical advice and support with emotional issues.
Whatever you need support with, our mentors are there for you.
I'm looking for support and have a spinal cord injury
I'm looking for support and am a family member
"Before my first mentoring session, I really wasn't sure what to expect. But after that first session I just felt so much more positive about the future. For the first time, I was able to see a way forward."

Karen, 19, partner of someone with a spinal cord injury
Contact
If you have any questions, or want to find out more information, fill in the enquiry form or call the team on 020 8875 1805.
If you have a specific question for the mentoring team, you can email them on mentoring@backuptrust.org.uk.
Download our mentoring handbook to find out more about this life-changing service.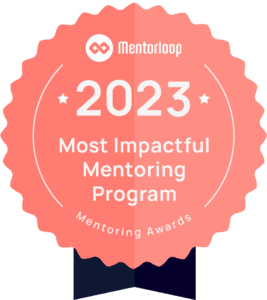 We're so proud to be the winner of Mentorloop's most Impactful Mentoring Programme 2023!