Back Up Ball
Location: Birmingham Hilton Metropole

Thank you to all those that attended the Back Up Alpine Ball, you helped us to raise £22,000!
Held at the Birmingham Hilton Metropole, the Ball is a perfect opportunity for us to celebrate our wonderful Back Up community and reflect on the past year. Guests can expect a fun-filled evening complete with a three-course dinner, auction, entertainment, and our famous awards ceremony. Whether you are a Back Up supporter, service user, volunteer or new to the cause, everyone is welcome.
This year we were proud to present The Alpine Ball! Guests escaped with us for an evening where the snowy slopes of the Alps had been reimagined for the 2021 celebration of all things Back Up. We saw some amazing "off-piste" outfits and announced our fabulous award winners.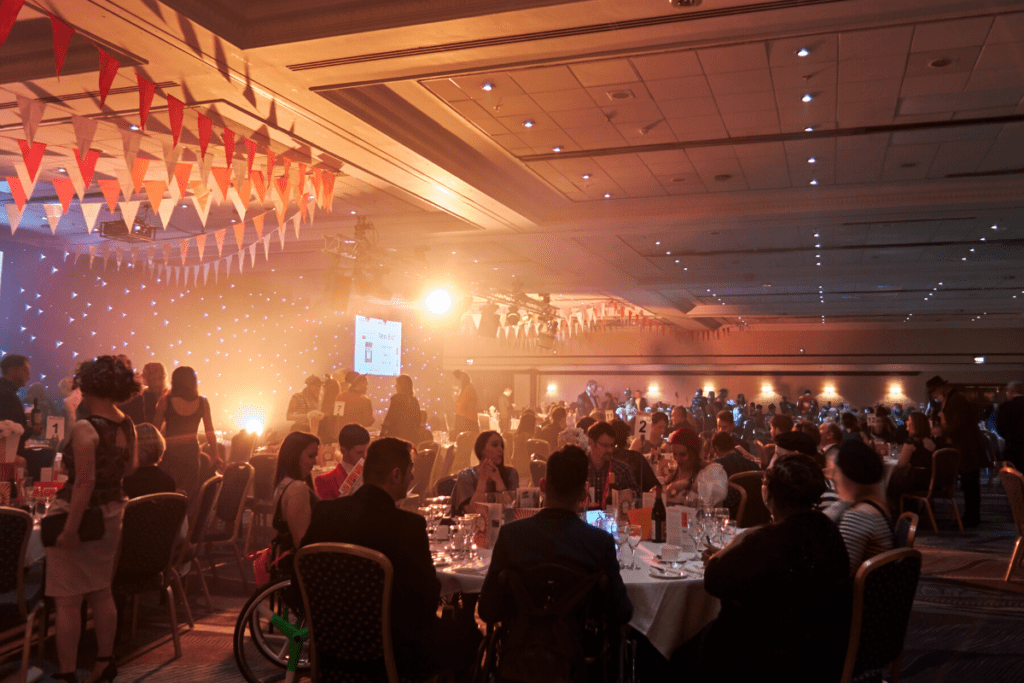 FAQs
For how long will early bird tickets be available?
We will have an early bird ticket rate. When tickets go on sale for the 2022 Ball, we will announce when the early bird rate will end.
What is a VIP table?
If you book the VIP option you can expect prime position in the room, Prosecco for the table and your logo in our brochure.
How do I book accommodation?
When tickets are released, you will be able to book a room at the Birmingham Hilton Metropole through a Back Up booking link which will provide guests with a discounted rate.  If you require an accessible room, please book a room through our link then complete Back Up's accessibility form so we can allocate a suitable room for your requirements. There are 20 accessible rooms available at the Hilton and we allocate them on a needs basis.
Can my PA join me at the Ball?
Of course! If you are unable to attend the Ball without the support of a PA, then please get in contact with Events.
Will there be parking available at the venue?
Yes, there is parking available. For more hotel information, head over to the Hilton's website.
Contact
To find out more, donate a prize or learn how else you can get involved in our event, please email the Events team or call 020 8875 1805. We would love to hear from you!