Back Up Ball
Location: Hilton Birmingham Metropole Hotel, Marston Green, Birmingham B40 1PP
Date: Saturday 9 Nov 2019

Join us for this year's Back Up Ball, our biggest annual party, which is a chance for you to let your hair down and share in our celebrations.
The Ball is an opportunity for us all to recognise the great work we've done this year to support people affected by spinal cord injury. The night also promises to be a great space to reunite with old friends and make some new ones whilst celebrating your own personal involvement with Back Up.
Thank you to everyone that joined us at last year's Great Gatsby Back Up Ball. The event was a brilliant success, raising over £37,000 – the most we have ever raised!
All money raised on the night goes towards our vital services – supporting people affected by spinal cord injury across the country.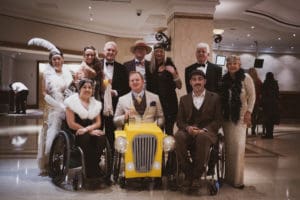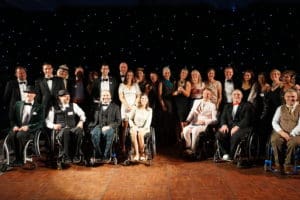 Make sure to save the date for the 2019 Ball which will be taking place on Saturday 9 November. We will be announcing the theme and more information soon.
Contact
To find out more or to get involved in the 2019 event, please contact our events team on 020 8875 1805 or email Emma.