City Skills
Date: Monday 7 - Saturday 12 Oct 2024
Location: Edinburgh
"Absolutely amazing. I've grown in confidence. Wheelchair skills have increased and I am able to go out on my own. The whole course was a big adventure from the start to finish."
Janina (39), City Skills participant
Do you like exploring new places? Then this course may be right for you.
It gives you the opportunity to challenge yourself and improve your everyday skills whilst exploring a new city. You will gain confidence and experience using public transport, and learn how to negotiate different terrains like cobbled streets whilst visiting local attractions. You will stay as a group in a city centre hotel and, in the evenings, you'll eat out at different local restaurants together.
The course includes a number of tailored wheelchair sessions to help you build in confidence and work on individual skills with the aim of achieving personal goals and aspirations. Our wheelchair skills trainers will be there with you for the whole course to assist you with your development.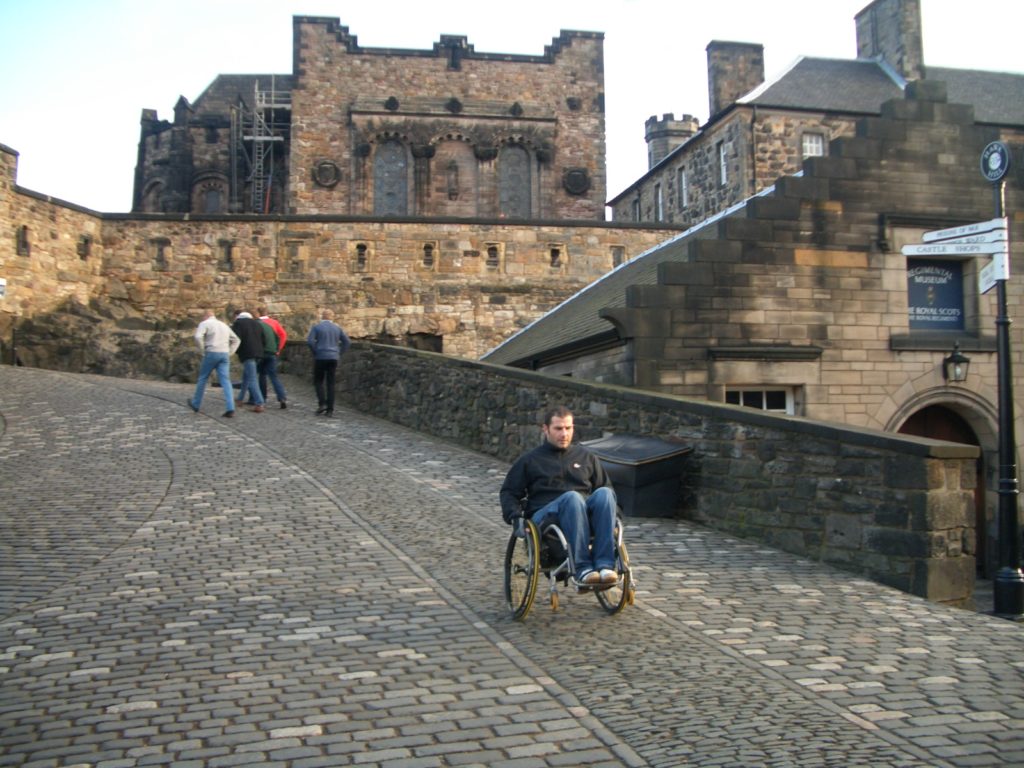 "It's given me the confidence to be a lot more independent and accept my disability. I've got a more positive outlook on the future."

Brian (51), City Skills participant
Contact
If you would like some further information please call the courses team on 020 8875 1805 or email us.
Interested?
You can apply online by clicking here.
Course Donation
Back Up relies on the generosity of individuals and companies to fund our programme of courses. Each year we ask all course participants to make a suggested donation towards their course place.
We do understand however that everyone's circumstances are different so making a full donation isn't always possible. Please don't ever let money concerns stop you from applying for one of our courses. We never allocate or refuse a course space based on your ability to make a donation.
The following recommended donation is roughly a third of the actual cost of each space:
City Skills – £700