Spinal Cord Injury Awareness Day 2020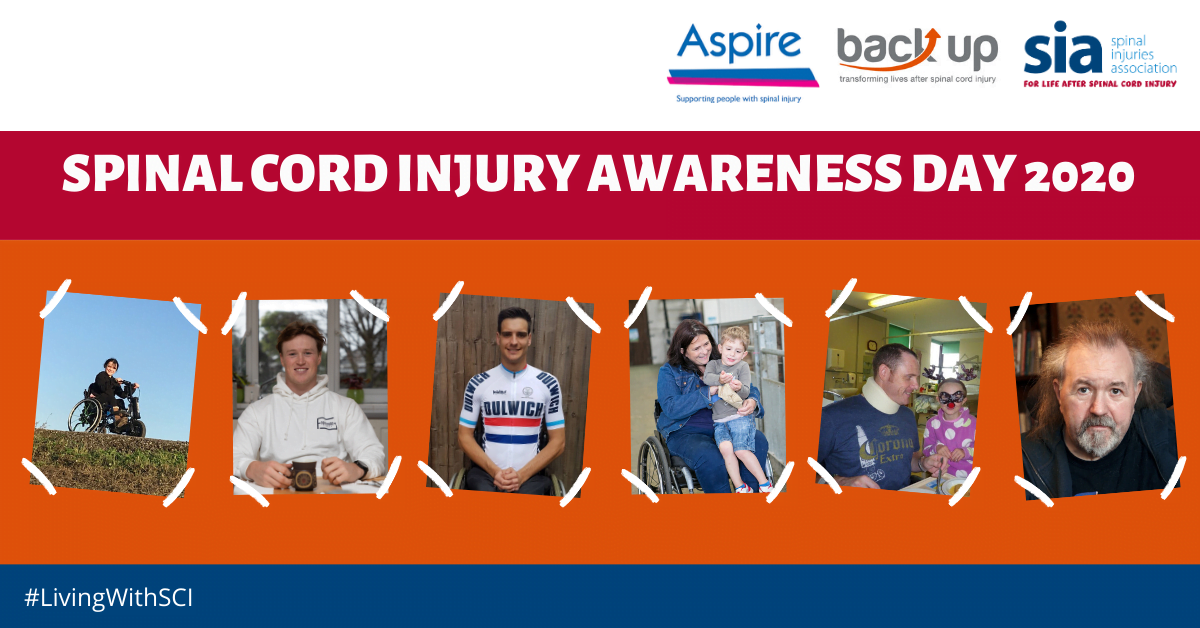 On Friday 15 May we will be marking Spinal Cord Injury Awareness Day (SCIAD). We run this annual event together with our charity partners Aspire and SIA. The day is all about raising awareness and understanding of the impact and effect of spinal cord injury told through personal stories of those affected.
This year's theme is spinal cord injury at any age. We know that spinal cord injury is devastating at any age and life stage. In a split second, you can lose your independence, your freedom and perhaps your reason for staying alive.
Rebuilding confidence is so important after sustaining a spinal cord injury – it can affect every part of your life. Each of our six stories focus on a different life stage; school, university, work, family and retirement.
They've each told us how their injury affects their day-to-day life and have shared their ambitions for the future. They've all grown with confidence since sustaining their injury and have overcome initial challenges to continue living life to the full. They wanted to share their stories to support others at this time, because the wider spinal cord injury community were there to support them when they needed it. Follow the links below to read their stories…
Naomi's story: Childhood with a spinal cord injury
Josh's story: Living independently with a spinal cord injury
Alex's story: Getting starting work with a spinal cord injury
Carol's story: Having a family with a spinal cord injury
Neil's story: Life with an incomplete injury
Peter's Story: Living independently in your 60s
The charities three CEOs have released a joint statement on the importance of peer support when adjusting to spinal cord injury, raising awareness of the fantastic spinal cord injury community.
A sense of community is even more important during this unprecedented time of lockdown. We're asking you to come together and mark the day with us.We want you – our fantastic supporters, volunteers, and people we've been there for – to get involved too! We're looking for people who would be happy to share their experiences by answering the following question: What advice would you pass on to someone else affected by spinal cord injury?
To get involved, simply print off this sign, write your advice in the box, and share it on social media with the hashtag #SCIAD2020 and #LivingWithSCI on Friday 15 May. No access to a printer? Simply take a screenshot of the page, and fill in your message of support digitally. You can also download the poster as an editable Word document here. We've also created a vertical digital version you can use for your Instagram story! Check out Luke's fabulous example below…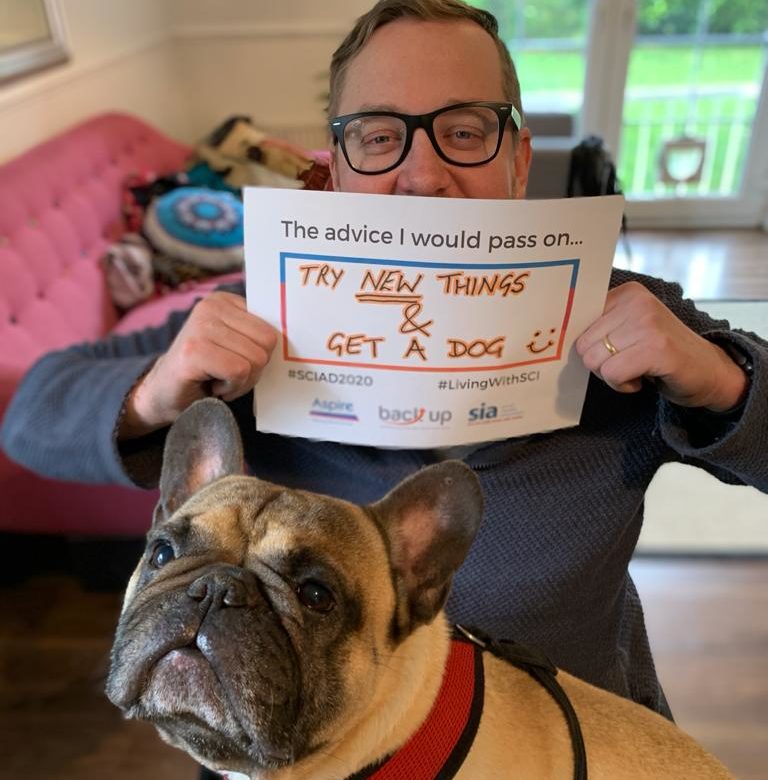 This SCIAD, don't forget Back Up is here for you if you need to talk, vent, or have a listening ear. Find out how you can get in touch with us.