Fundraise in your community
To continue the vital work we do, we need your support. Why not get involved in one of our events or organise your own to help raise funds for Back Up? You can get your community, local school or workplace involved, or perhaps just host an evening for your friends and family. Whatever your aim, our Community Fundraising Team are here to help you every step of the way.
"Back Up is a charity close to my heart and I have witnessed first hand some of the amazing work they do. It's so rewarding being able to give something back and they make you feel supported no matter what you do or how much you raise!"

Pam Provan, Community Fundraiser
How we'll support you
We love to hear all about your fundraising plans and ideas and are also happy to give you lots of advice and support including:
Fundraising materials such as banners, balloons and collection tins
Advice on how to set up a variety of fundraising events
Speakers that can go to your event (as well as leaflets) you can use so your supporters can find out all about the great work we do
Every pound makes a huge difference, so you'll have an impact whatever you decide to do – and if you don't have any ideas yet but know you want to support us, please just call or email Emily.
"The Stonesfield community has seen the amazing support Back Up have provided to a local family by supporting not only the injured person but the whole family which has made a real difference at this hugely stressful time!"

Ali Appleton and the Stonesfield Beerfest Committee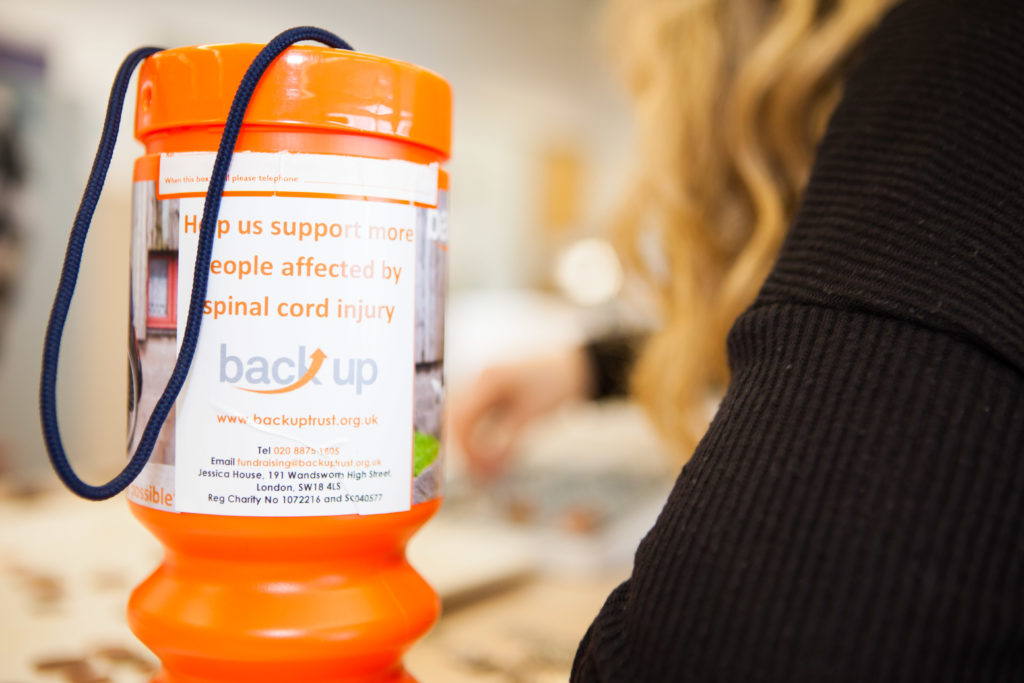 Contact
If you would like to get more information on fundraising, contact Emily on 020 8875 1805 or send her an email.