Gaming fundraising – stream for Back Up
Go live and transform lives affected by spinal cord injury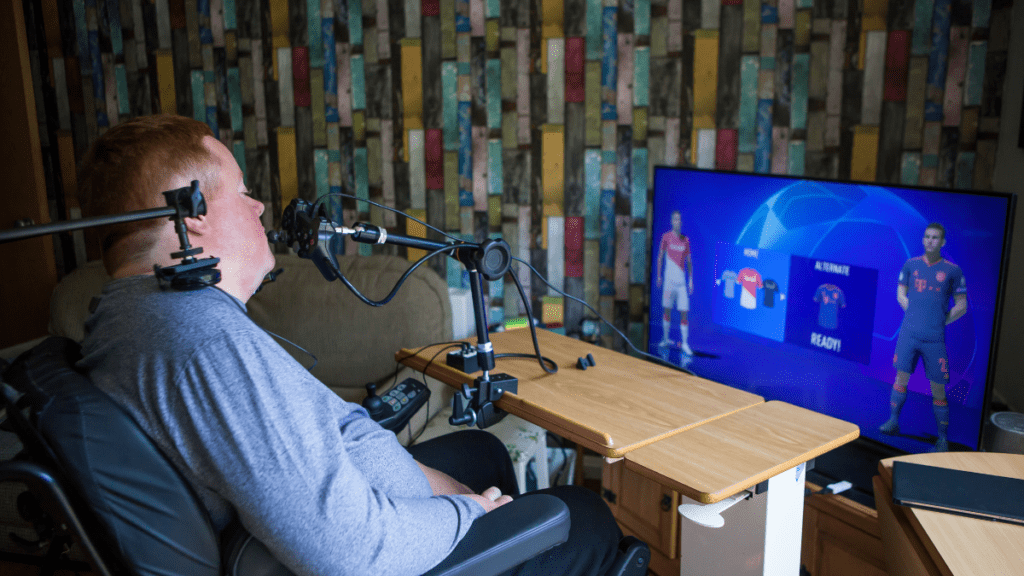 Whether you're a Twitch pro or a casual gamer, you can have fun and transform lives affected by spinal cord injury by gaming!
We are always looking for players, streamers and content creators who are keen to raise funds so Back Up can continue providing life-changing services for people affected by spinal cord injury.
Why do a gaming fundraiser for Back Up?
Every four hours, someone will sustain a spinal cord injury. At Back Up, we inspire people affected by spinal cord injury to get the most out of life. We have a range of services to help boost the confidence and independence of people with a spinal cord injury and their families, including courses, phone mentoring, and support for newly injured individuals in hospital.
To provide these vital services, we need support from fundraisers – that's where you come in!
How can I do a gaming fundraiser for Back Up? 
It's up to you! Perhaps you could organise a gaming marathon with friends, host a sponsored board game night, or go live on Twitch and encourage your community to donate as you play. Whether you're an eSport expert, an ace sim racer or a Dungeons and Dragons hero, anyone can take on a gaming fundraising challenge for Back Up.
What do I need to do? 
Depending on your challenge, the easiest course of action may be to use Tiltify. This platform is packed with useful features for gaming fundraisers, such as Twitch integration tools. Simply set up an account, select Back Up as your charity of choice, and get streaming!
Can Back Up help me with my stream?
Of course! We will be happy to help in any way we can. Simply get in touch with Jack, or give us a ring on 020 8875 1805.