Our Patrons
Our fantastic patrons use their experience and profile to raise vital funds for our work, and increase our awareness with the general public.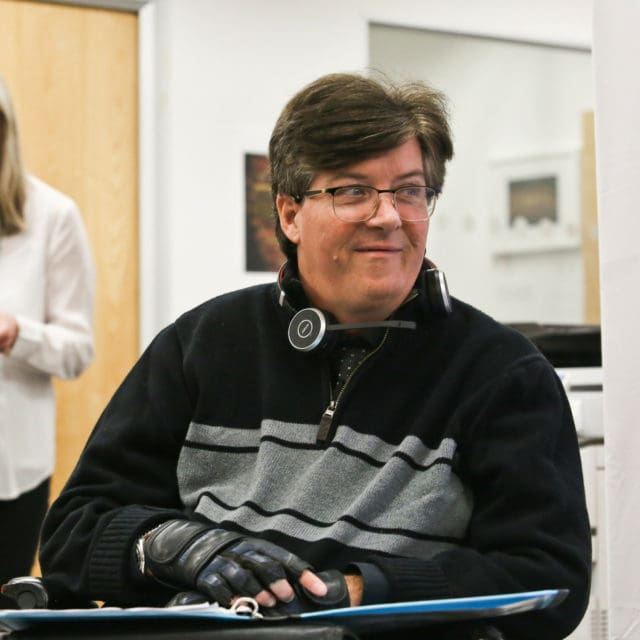 Founding Patron
Mike Nemesvary
Founding Patron
Mike Nemesvary, our founder, was a world champion freestyle skier who performed amazing stunts in the James Bond movie, A View To A Kill. In 1985, aged just 24, Mike's life changed forever.  During a routine training session on a trampoline, he landed awkwardly and broke his neck, becoming a high-level quadriplegic. His life changed in an instant, but Mike was determined to get back to his greatest love – skiing.
Seven months later, Mike was on the slopes of Switzerland trying out sit skiing for the first time since his injury. With the support of his friends from the skiing and film industries, Barbara Broccoli OBE, Jess Stock and Konrad Bartelski, Mike formed Back Up so that everyone affected by spinal cord injury could experience the freedom of life on the slopes, and the active lifestyle that he cherished.
Since establishing the charity, Mike is proud and thrilled to see Back Up grow beyond recognition to offer a wide range of services. He now lives in Canada, working as a passionate disability activist, professional speaker and is still continually seeking bold adventures.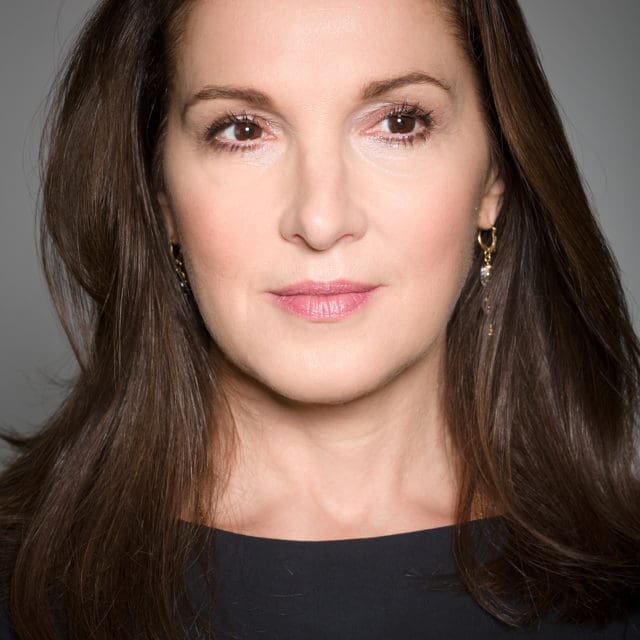 Founding Patron
Barbara Broccoli CBE
Founding Patron
Barbara Broccoli CBE is one of the entertainment industry's most successful producers, particularly renowned for her work on the iconic Bond movies. Barbara has been involved with the Bond franchise throughout her entire life, beginning her career in the publicity department of The Spy Who Loved Me at the age of 17.
In 1985, Barbara approached her friend and world-class skier, Mike Nemesvary, to film the amazing aerial stunts in A View To A Kill. Three months later, Mike broke his neck during a routine trampoline workout. Barbara was a regular presence at Mike's bedside and set up a fund to support him during his rehabilitation. She was also one of the driving forces in setting up Back Up, using her considerable influence in the film industry to gain support and funds for the charity.
Barbara has produced many successful movies and acclaimed stage productions. In 2016, Back Up's 30th anniversary, Barbara was reunited with Mike at the annual Back Up Ball.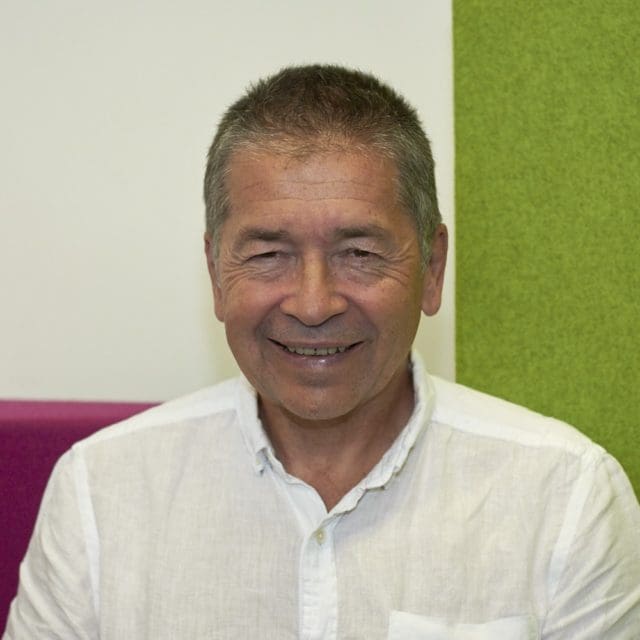 President
Konrad Bartelski
President
Konrad is a former alpine ski racer who was one of Britain's most successful downhill racers. During his skiing career, he became close friends with our founder and fellow skier, Mike Nemesvary, who sustained a spinal cord injury during a training accident. Following Mike's injury, Konrad was one of the key players in the foundation of Back Up in 1986. Mike and Konrad set up Back Up to help people with a spinal cord injury get back up on the slopes – proving that life with a spinal cord injury can still be full of excitement.
Konrad has since served as a trustee and subsequently continues as our president. He is the only person to remain closely involved with the charity throughout its entire history. It is beyond his wildest dreams that Back Up would go from offering one skiing course to providing a wide range of services for everyone affected by spinal cord injury in the UK.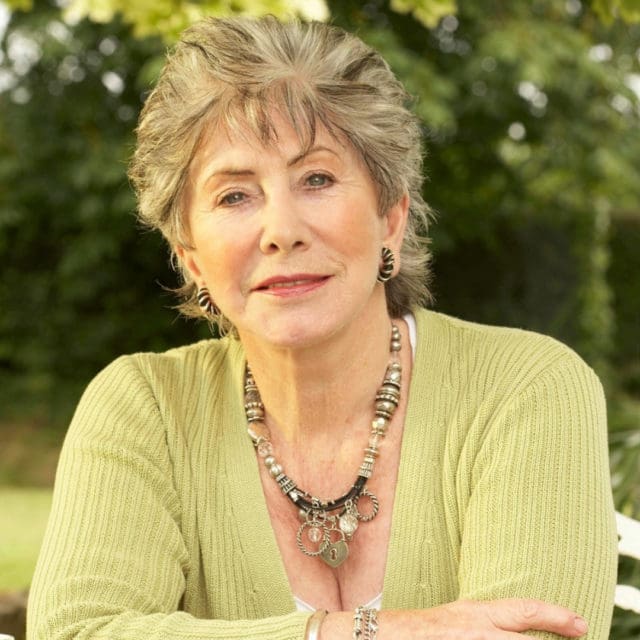 Patron
Valerie Singleton OBE
Patron
Valerie Singleton OBE is an English television and radio presenter best known as a presenter of the popular children's series Blue Peter from 1962-1972. She also presented the BBC Radio 4 PM programme for ten years as well as a series of radio and television programmes on financial and business issues including Nationwide and The Money Programme. She went on in the 1990s to write travel articles for a variety of different publications.
Around this time, Valerie learned about the work of Back Up through a close friend. She was immediately drawn to the charity's work, offering people with a spinal cord injury the chance to develop their confidence and independence through outdoor-activity courses. Valerie soon became an official patron of the charity and has enjoyed watching Back Up grow and develop over recent years to offer a diverse range of services for everyone affected by spinal cord injury.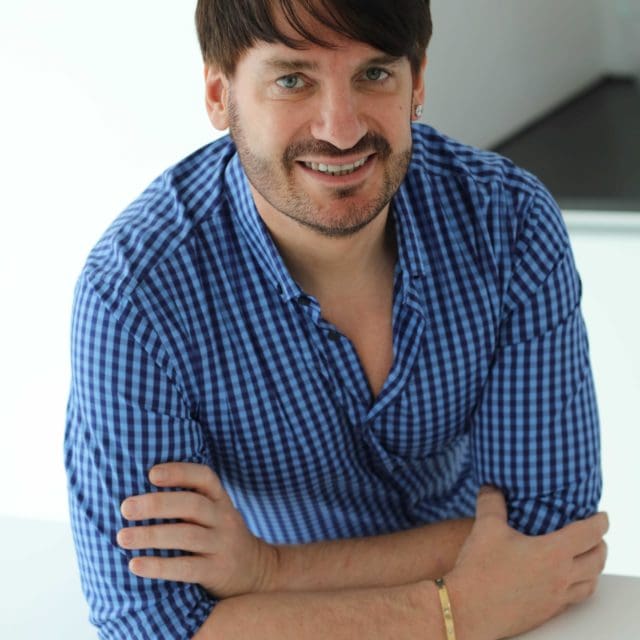 Patron
Eric Lanlard
Patron
Eric Lanlard, Master Pâtissier, has earned himself an international reputation for superlative baked creations for an impressive A-list clientele. Eric's skills and talent have turned him into a 'much in demand' baking global ambassador, and he creates afternoon teas for P&O Cruises, Virgin Atlantic Airways as well as a leading Luxury Hotel Group. In 1995, Eric established his own wholesale patisserie, leading to the opening of Cake Boy, a destination café, cake emporium and cookery school in London. Eric is also an experienced TV presenter, regular contributor and guest on some of the UK's most loved TV food shows, and an eight-time author.
A chance conversation with a Back Up volunteer doing a bucket collection was Eric's first introduction to the charity back in 2004. Since then, he has been a passionate supporter and advocate of the charity's work. Eric is also one of the key players in organising the charity's flagship fundraising event, City Dinner. He is thrilled to be a patron of Back Up, helping the charity to raise vital funds to support people affected by spinal cord injury.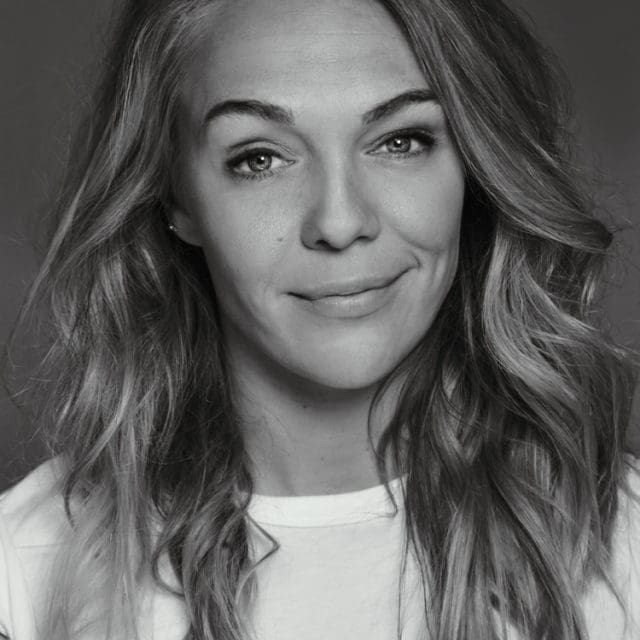 Patron
Sophie Morgan
Patron
Sophie Morgan is a highly successful television presenter and reporter, and currently presents the brand-new property series, Best Laid Plans, and Tricks of the Restaurant Trade. She was the lead presenter for Channel 4's TV coverage of the Summer Paralympics in Rio de Janeiro, and also covered the Winter Paralympics this year. Alongside her high-profile TV career, Sophie runs several successful companies, is an award-winning campaigner, and was voted in the top 100 most influential disabled people for two years running.
At the age of 18, Sophie was paralysed from the chest down in a car crash. One year later, she went on her first Back Up multi-activity course trying out exciting adapted activities like kayaking, horse riding and abseiling. She went on to use her own experiences to support others as a volunteer mentor, and organise several fundraising events for the charity's work. Sophie is delighted to be a patron of Back Up, and play an important role in the charity over the years to come.
Patron
Martin Bell
Patron
Martin Bell was a ski-racer on the British Alpine Ski Team between 1981 and 1995, competing at five world championships and four Winter Olympics. Now based in Colorado, he works as a coach for the Ski and Snowboard Club Vail, and occasionally for the British Ski Academy. Martin is also a journalist and writes for the Telegraph Ski and Snowboard Magazine.
Martin was a friend and teammate of our founder, Mike Nemesvary, and a huge fan of his amazing talent. After Mike sustained a spinal cord injury in a trampolining accident, Martin was keen to help in any way he could. Alongside Mike's other friends and supporters, Martin helped to grow and develop Back Up in the early days so it could offer people with a spinal cord injury the opportunity to experience the thrill and excitement of adapted skiing.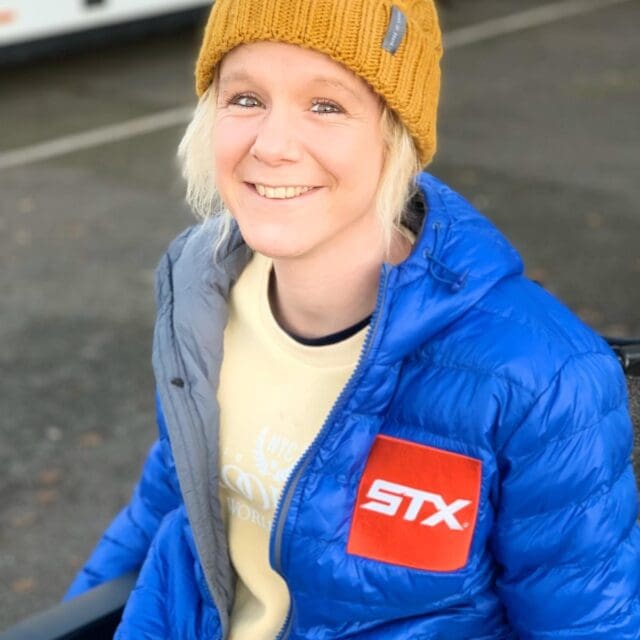 Patron
Claire Danson
Patron
Claire Danson is a British Para-Triathlete. Claire became European Champion in her age group for Triathlon in 2019. That same year she was aiming to gain her Professional Racing Licence but unfortunately a collision with a tractor during a training ride resulted in her sustaining a spinal cord injury. The injury left her paralysed from the waist down. She is now competing as a para-triathlete, and is back to winning awards and medals again.
Claire met Back Up through our wheelchair skills training sessions in Salisbury Spinal Unit. These training sessions supported Claire in learning vital skills, helping her positively adjust to life with a spinal cord injury. In 2022, Claire attended our Colorado Sit-Ski course, and her experience on this course transformed her life. This spurred her to become an official patron of Back Up, and she is excited to spread the word about Back Up's services and the impact they have.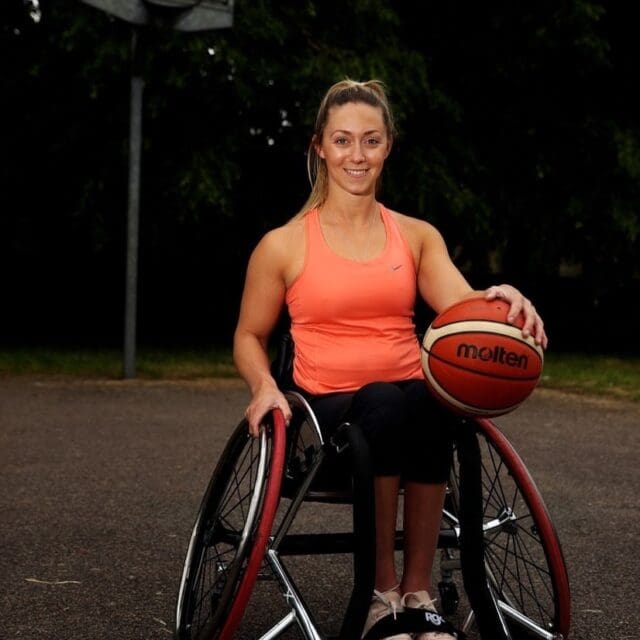 Patron
Sophie Carrigill
Patron
Sophie Carrigill is a Team GB Wheelchair Basketball Player, a Paralympian, and a valued Back Up volunteer. Her work in the public eye, and within Back Up, has earned her a position as a Back Up patron.
After sustaining a spinal cord injury in a car accident, Sophie decided to take up wheelchair basketball with her local club in Leeds. After a year, she was called up to the Team GB women's team. As a team captain, she led the team to the semi finals of the 2016 Rio de Janeiro Paralympics – something the team had never achieved before.
Alongside her impressive athletic career, for the past decade Sophie has been an active member of Back Up's community. She was one of the first members of our Youth Advisory Group (YAG), where she helped influence our services for children and young people affected by spinal cord injury. Her efforts as a YAG member contributed to the development of the children and young people services we have today.