Sit-Karting in Sweden
Date: January TBC
Location: Åre, Sweden
"Going on the Back Up Sweden sit-karting course has made a significant impact on my life. I loved the skiing even at -25 degrees! I learnt a lot about myself. Skiing gave me a freedom and independence that I have not experienced since I had my accident."

Nicola (47, C4/5 incomplete), Sweden participant 2018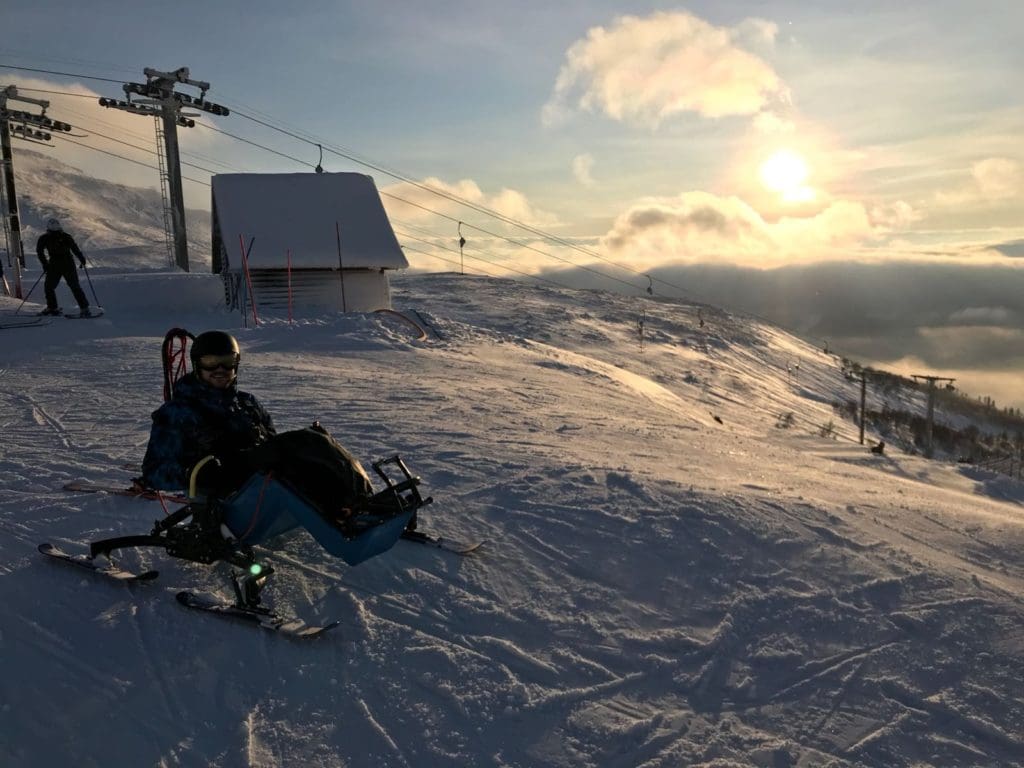 This ski course is for people with higher level injuries (typically C levels) where hand and arm function and core strength are affected. The aim of the course is to boost your confidence in a challenging and exciting environment. There will be a spinal nurse or PA to help out with any care needs.
The course takes place in Åre, Sweden and all participants will fly there and back as a group. This may be the first time that you have flown since your injury which will help develop confidence and independence. You will stay in a hotel in the resort for the duration of the course. There will also be the opportunity to experience the local apres ski.
The outward journey will be an early-morning flight from London Gatwick (the group will stay overnight at a Gatwick Airport hotel beforehand) and the group will return on a flight from Åre, Sweden. The course will include 6 days of skiing with a rest day and accommodation at the resort.
Everyone will have ski tuition at the Totalskidskolan which is a Swedish-based adaptive sports programme and you will be supported by experienced ski instructors and Back Up volunteers.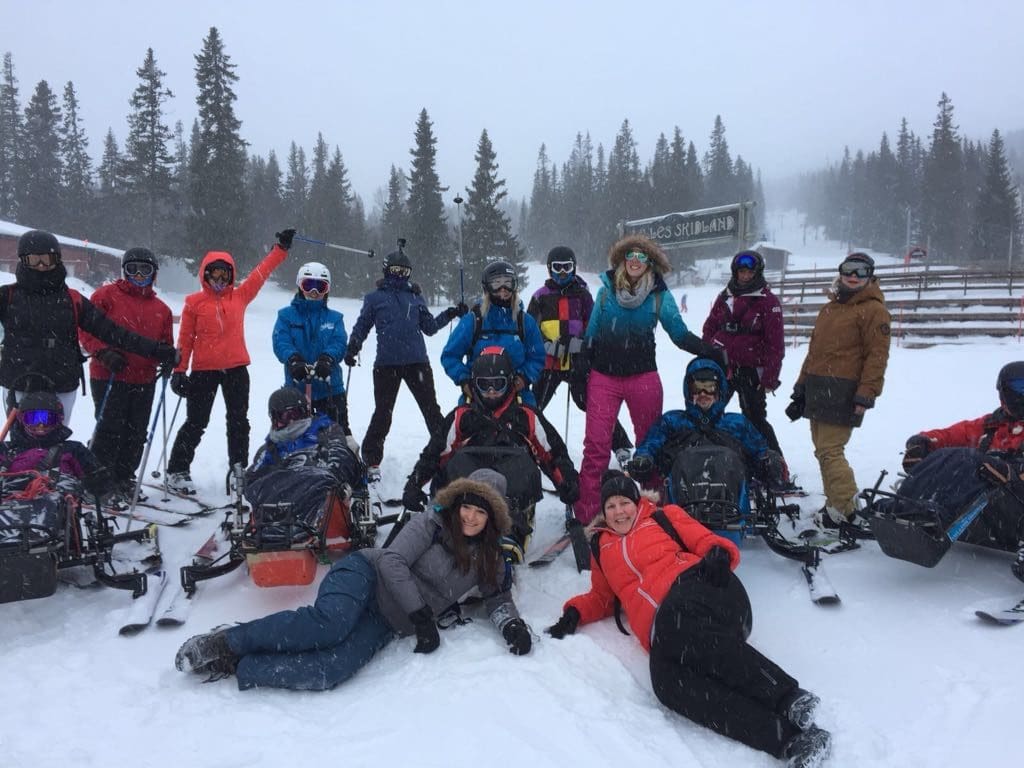 Contact
If you would like some further information please call the courses team on 020 8875 1805 or email us.
Interested?
You can apply online, or request a paper copy of the form 
When applications open*, please apply as soon as possible as we will start allocating spaces from 22nd October 2019. If we receive your application after this date all spaces have been filled, you may still be eligible for a space on the reserve list so please do get in touch. We can also signpost to other organisations who may be able to offer ski experiences.
*Applications are not currently open. Make sure to check our e-newsletter, social media and our website for updates
If you would like to discuss your suitability for the course please contact the office on 020 8875 1805.
Supported by