Ski Karting in Sweden
Date: Saturday 13 Jan - Sunday 21 Jan
Location: Sweden
"It's made me more confident, more enthusiastic about life, it's opened my eyes as to what's possible. It's also prompted me to volunteer for Back Up, to go on more courses and hopefully lead one some day."

Paul (48), Sweden participant
This course is for people with a higher level spinal cord injury, where hands and arm function is affected, who use manual chairs, manual chairs with e-motion wheels or power chairs. It is also suitable for vented participants. The aim of the course is to boost your confidence in a challenging and exciting environment. There will be a nurse or PA for every participant on this course.
The course takes place in Sweden and all participants will fly there and back. This may be the first time that you have flown since your injury which will help develop confidence and independence. You will stay in a hotel in the centre of the resort for the duration of the course. There will also be the opportunity to experience the local apres ski and to use the fantastic swimming pool facilities which the hotel has to offer.
Everyone will have one-to-one ski tuition at the National Ski School for the Disabled which is one a not-for-profit ski school organisation. You will be supported by experienced ski instructors and Back Up volunteers.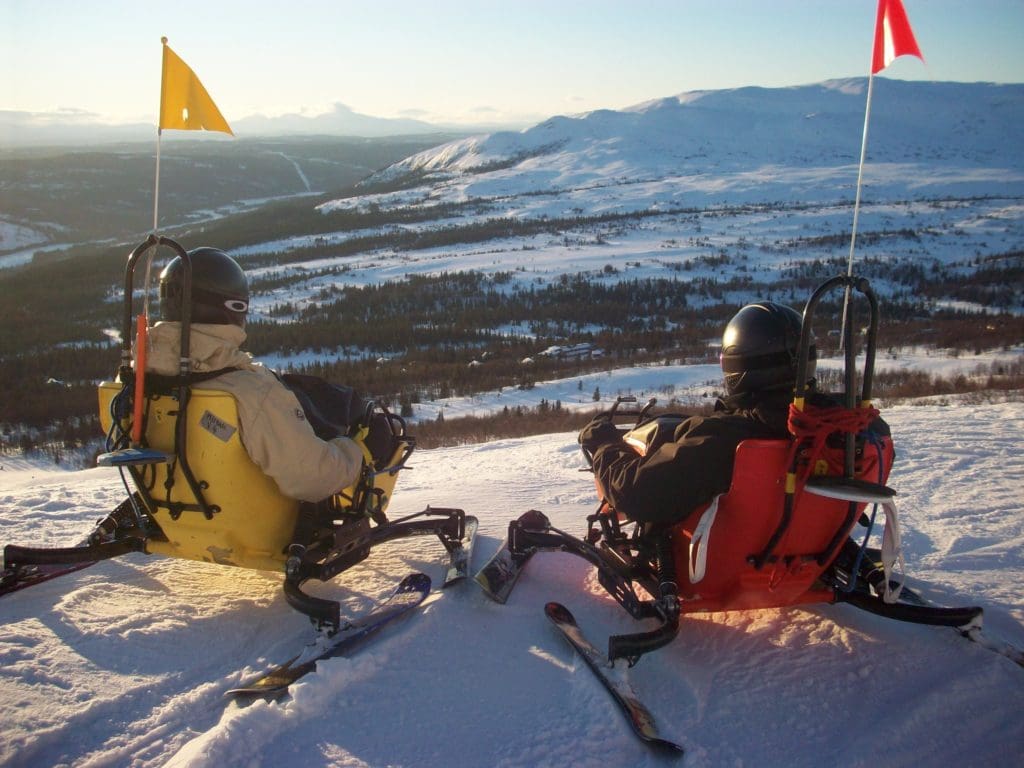 Contact
If you would like some further information please call the courses team on 020 8875 1805 or email us.
Interested?
You can apply online, or you can download an application form below. Please note – applications for Skiing 2019 will not be open until Autumn 2018. Please get in touch with a member of the office team if you would like to be be notified when dates are released.
This course is open to people with C-level spinal cord injuries and may not be suitable for someone with a very incomplete injury. For more information please contact the office on 020 8875 1805.
Supported by