Learn wheelchair skills
Would you like to improve your wheelchair skills? Learn more about how to get on a bus, how to get up and down curbs, tips for managing steep hills or just how to carry a drink from the kitchen to the lounge without needing three hands!
Wheelchair skills training sessions include:
Training for people who use manual or electric chairs
Skills like pushing techniques, getting over obstacles, tackling kerbs and thresholds, back-wheel balancing
A trainer with a spinal cord injury
Content that is tailored to the needs of the group.
It's all about making sure you can be as independent as possible and you may be surprised at what you can do in your wheelchair!
"Everything was good – the slalom was great! I learnt lots of different things like how to turn smoother in my wheelchair and I feel more confident and in control. I feel better as nothing is impossible."

Kelsey, 17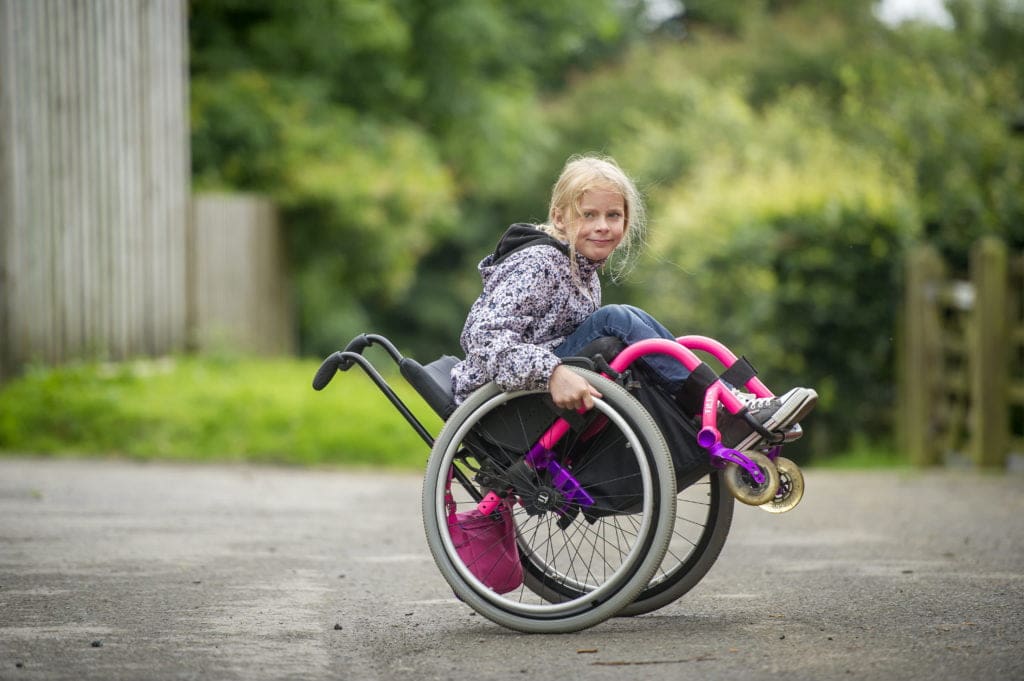 Contact
You can email Ella who can tell you more about the sessions, where and when they are and how to get involved. You can also call her on 020 8875 1805.