Christmas Appeal 2021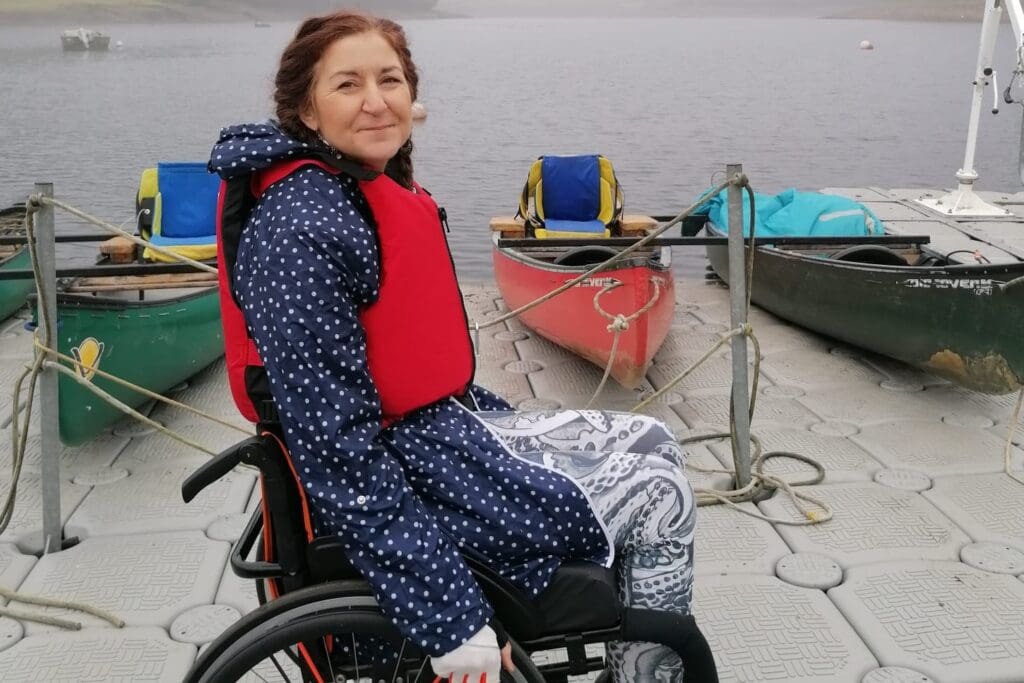 "I will forever be grateful for how Back Up has supported me – and continues to do so." – Shelly
Can you make a gift and Transform a Life this Christmas?
Donate now and read Shelly's story below.

In 2019, Shelly's life changed forever when she was diagnosed with an acute spinal cord compression, caused by a tumor at level T5. From living an active life on her feet as a nurse, she had to come to terms with living with a spinal cord injury which affects every single aspect of her life.
I was in crisis.
I reached out in total desperation.

I called Back Up and felt like somebody had caught me.
Shelly was supported by Back Up with a mentor who knew what she was going through, and by attending our multi activity course which gave her the chance to build confidence, push her boundaries and meet other people in a similar situation.
Every four hours, someone will receive the life changing news that they have a spinal cord injury. Please donate today and support Back Up to reach more people affected by spinal cord injury.
Please give generously and stay safe this Christmas.
Thank you and Merry Christmas from Back Up.
Click here to read Shelly's full story