Thank you for purchasing a ticket to the Ball 2021!
You can expect a confirmation email shortly.
Please don't forget to book your accommodation as soon as possible through our very own Hilton hotel booking link which provides all of our guests with a special rate.
If you require an accessible room, please book a 'Twin Room' and then complete our Accessibility form, so we can allocate a suitable room for your requirements. In the form, you will be able to request a twin or double room.
If you require a PA to attend the event with you then please get in touch with Events.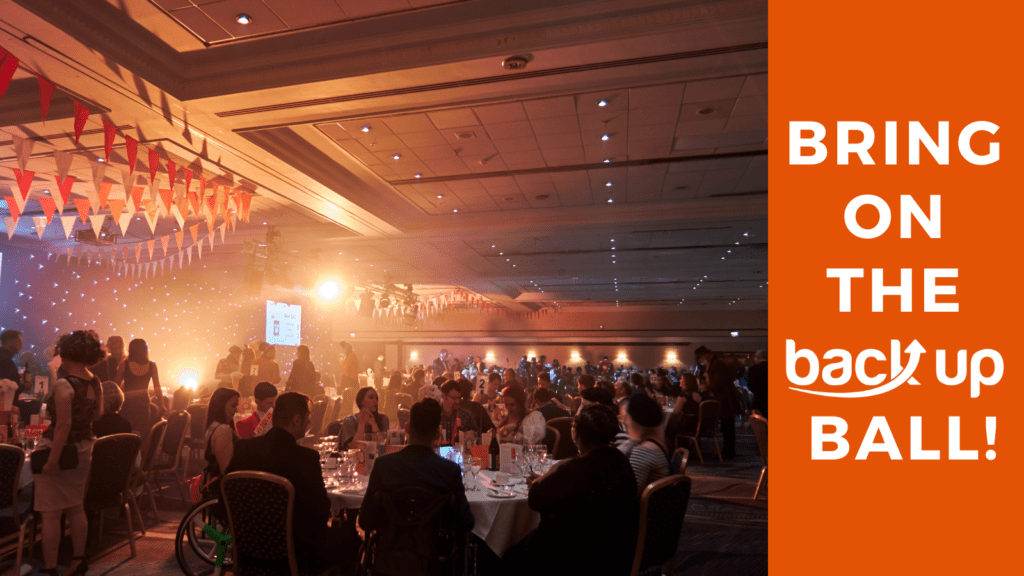 Please note, if the event is postponed due to COVID-19 restrictions, your booking will be transferred to the new event date. If you are unable to make the new date, we will offer a full refund for your tickets. For Hilton hotel bookings, you will also be refunded should Back Up cancel the event due to COVID-19.