How we work
At Back Up we know that people affected by spinal cord injury are best placed to know what they need and to support others in a similar situation.
People affected by spinal cord injury are involved throughout Back Up, delivering our services and forming a significant proportion of our staff, volunteers and board of trustees (we always aim for at least 50% of board members with a spinal cord injury).
We pride ourselves on being innovative and creative to ensure people affected by spinal cord injury drive our strategy and services. Consultation happens at every stage of decision-making, from establishing need, to designing and developing the services, to delivery and then review and recommendations.  We use focus groups, interviews, surveys and social media amongst other methods.  In this way we reach many people who may not normally share their views without being asked, and we can target specific groups of people to ensure the widest possible range of input.
Back Up is the only charity in the UK that provides dedicated services for children and young people with a spinal cord injury.  Young people with spinal cord injury are getting ever more involved with the delivery and development of our services and our decision-making.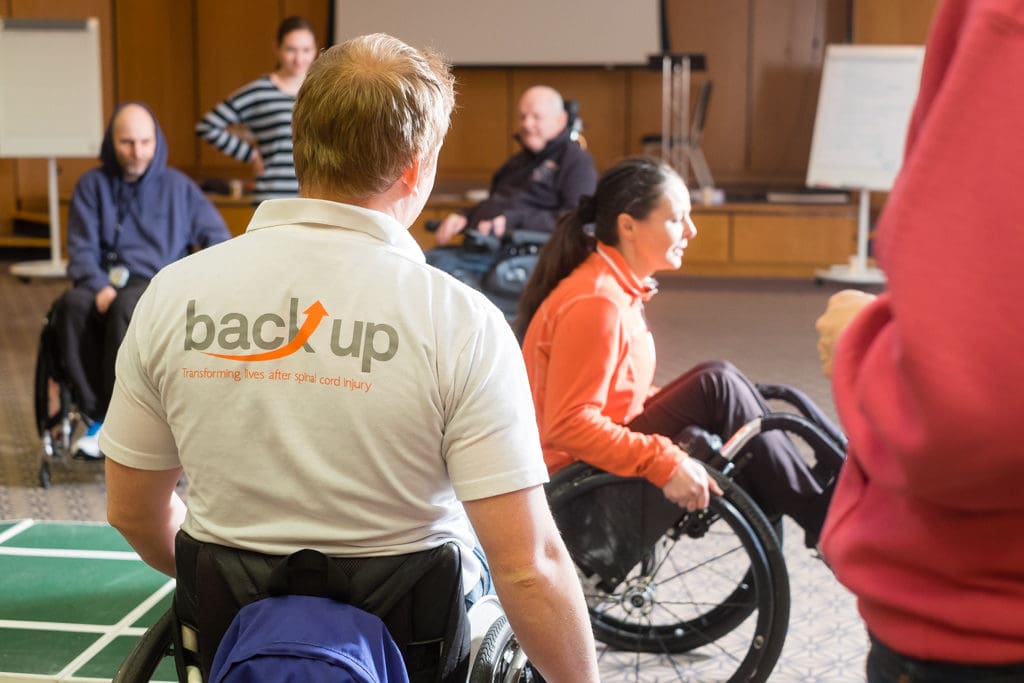 Contact
If you would like to find out more about how we develop our services, please contact our Head of Services, Beth, by email or call her on 020 8875 1805.