Back Up Lounge Host
The Back Up Lounge is an online forum open every other Wednesday from 6pm – 7pm to everyone aged over 18 affected by spinal cord injury, where no conversation topic is off-limits.
This vital role enables people affected by spinal cord injury to engage with peers with a goal of identifying hints, tips, education relevant to their situation from peers with lived experience(s).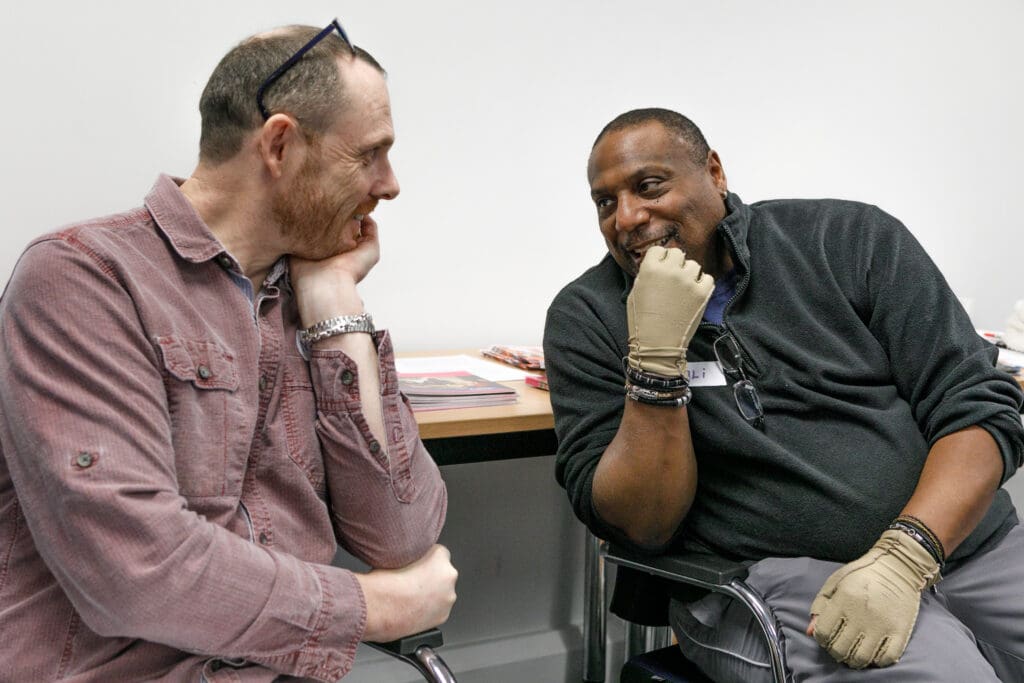 What does it involve?
Participating in a pre-lounge planning meeting and preparing talking points
Representing Back Up and acting as a host for a breakout room
Facilitating, supporting, and encouraging lounge attendees to share their experiences and knowledge, ensuring that everyone has a fair chance to speak
Attending a debrief meeting post-lounge to aid planning and development for next time
What support and training do lounge hosts receive?
Initial one day online training course
Support, guidance and feedback from services staff. Two services staff members will supervise each lounge on a rotational basis.
Agreed expenses covered by Back Up
The chance to work as part of a dynamic team and to have a real impact on people affected by spinal cord injury and to support them to establish a support network and learn from others lived experience(s).
If you are interested in this role please fill in our Application form below.
Apply today