Volunteer for Back Up
"When I first started volunteering with Back Up, I used to worry about people's perceptions of my disability. Now I have more confidence and the amazing feeling I get from helping other people is worth more than any amount of money."
Our team of over 300 active volunteers do amazing things every day – supporting children and young people in education, delivering wheelchair skills sessions, helping out on courses, mentoring people, raising vital funds, joining us at bucket collections, helping at events, and helping raise awareness. Read on to find out more of the ways you can support us as a volunteer.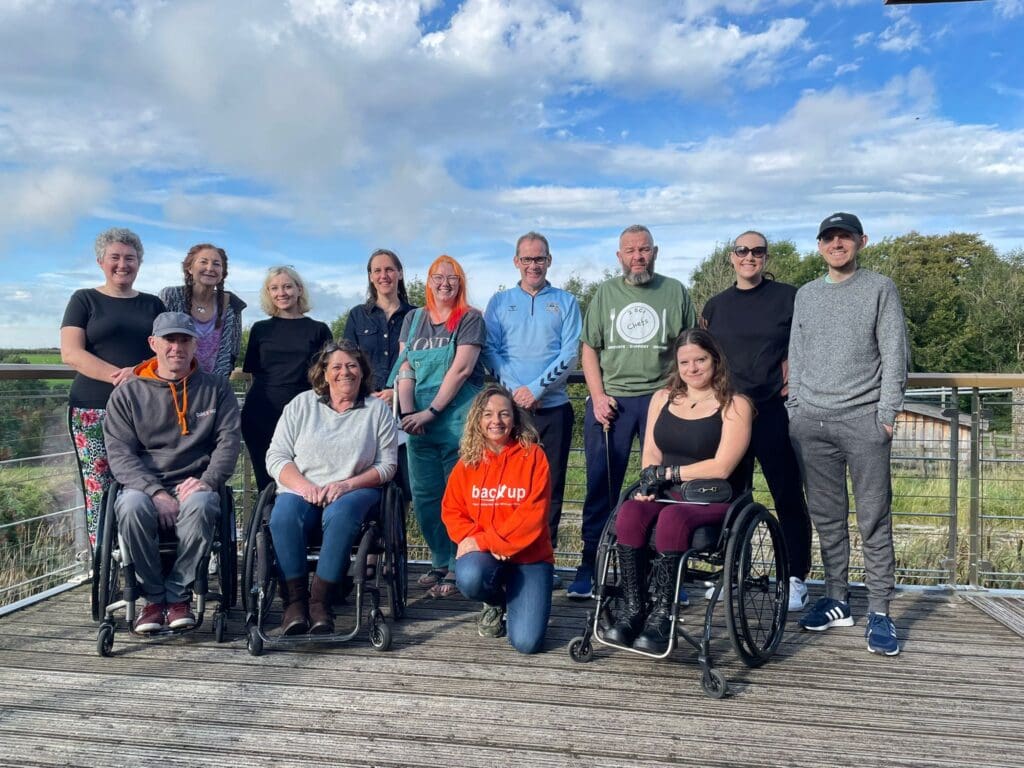 Interested in volunteering?
Would you like to volunteer at Back Up? Click the button below and fill in a volunteer application form.
Alternatively you can fill in this form to register your interest if you'd like to learn more.
Ways for you to volunteer
– Children and young people services (Youth Advisory Group, courses volunteer)
– Service delivery (Mentoring, Courses, Wheelchair Skills Training, Back Up Lounge)
– Office volunteering
– Fundraising
– Communications & Marketing
Unsure? Get in touch and can help find the right volunteering role for you.
Contact
For more information on volunteering at Back Up, email us or call the office now on 020 8875 1805.