Living with spinal cord injury
Spinal cord injury is a life-changing experience for you and your family. Adjusting to life with a spinal cord injury can be overwhelming– the activities and routines that used to be straightforward can suddenly seem impossible.
At Back Up, we are here for everyone affected by spinal cord injury, including family members and people who can walk. We believe that with the right knowledge and support, it is still possible to live life to the full with spinal cord injury.
Our services are run and delivered by people who are affected by spinal cord injury themselves. Through lived experience they've been designed to help build confidence and independence with skills to help you and your family adjust positively to living with spinal cord injury.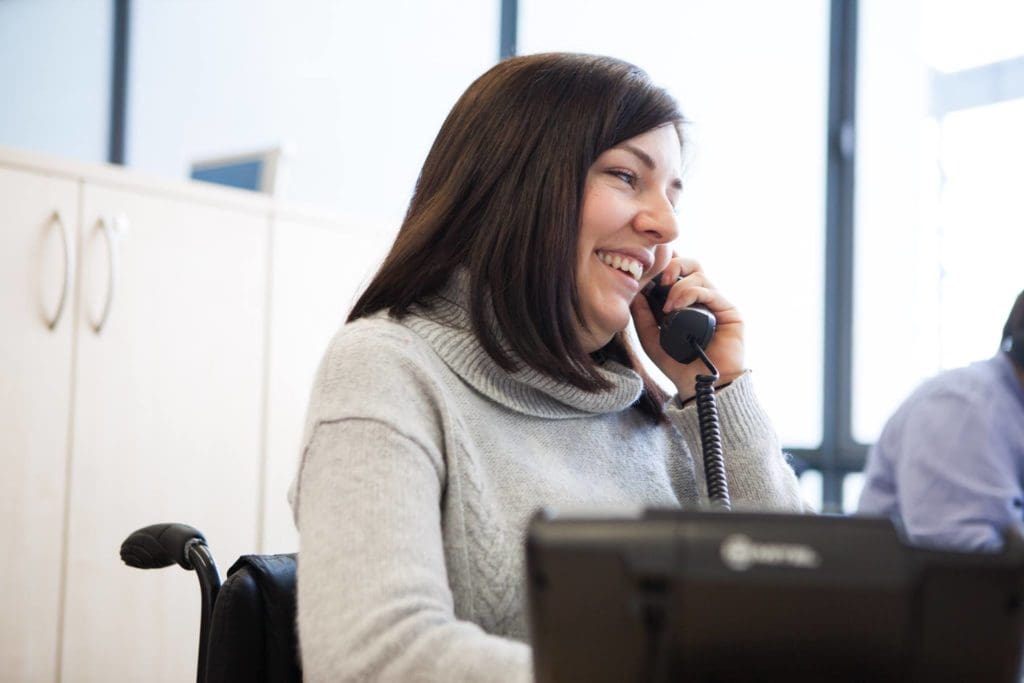 How spinal cord injury can affects your life
A spinal cord injury occurs when the spinal cord is damaged through illness or injury. This interrupts messages to and from the brain, leading to partial to full loss of movement in parts of your body. There are an estimated 50,000 people in the UK living with a spinal cord injury and each year approximately 2,500 people are injured. But every spinal cord injury is as unique as the person who sustains it.
This means it can affect people in different ways, both physically and psychologically. How you, or your loved one is affected depends on a range of different factors, including the cause and level of injury, age and whether you have a complete or incomplete injury. This will determine your level of injury.
Find out more about how spinal cord injury can affect you.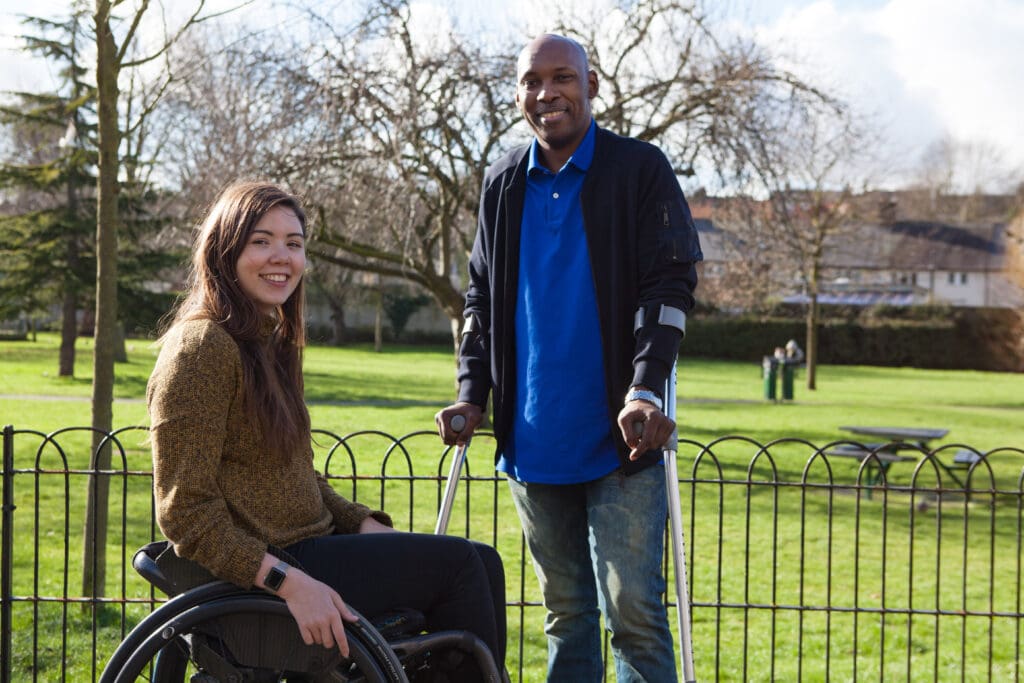 Your injury level may determine how long your rehabilitation can be, and whether you need to find and use a wheelchair, aids, or nothing at all when you leave hospital. Your spinal cord injury level may also determine longer term care needs, such as personal assistants when you return home.
Like all medical conditions, spinal cord injury has its own language and terms. You've probably heard many of them, but we've collated some of the more common terms. The transition from hospital to home can be difficult, so we have also collated some of the most frequently asked questions we receive, which cover discharge, support for family members, explaining spinal cord injury to children, and legal support. We can also help you find the right wheelchair that best meets you or your loved one's needs.
Spinal cord injury can affect both you and your family emotionally. It can be challenging to adjust and it is not uncommon for either of you to have feelings of guilt, helplessness or confusion at this time. It's important to address these and our telephone helpline can help you initially when you return home. Our mentoring service, tailored to your needs, can help you come to terms with what has happened and set goals for the future.
Adjusting to life after spinal cord injury
Spinal cord injury can impact your life in so many different ways, affecting everything from bladder, bowel and sexual functions to your career and relationships. It's not uncommon to have lots of questions when you're adjusting to this new stage in your life. It's important to stay healthy, but you may feel unsure where to find the answers you need to do so.
We have a number of information resources answering some of the questions asked by those affected by spinal cord injury. These can help you adapt and lead a healthy and fulfilling life.
Support for you
We have a range of services that can help you and your family adjust to living with spinal cord injury. As they are all delivered by people affected by spinal cord injury this means our staff and volunteers understand the challenges faced and can help you work to reach your goals.
Whether you want to learn how to make a cup of tea, are looking to go abseiling, are worried about returning to work, or you just want a listening ear, we are here to help. Our services are accessible at any time, days after the diagnosis or thirty years later. We are also the only UK spinal cord injury charity with dedicated services for children and young people.
We also have a useful signposting document that includes support to other support services, including those from other charities. You can also practice your wheelchair skills wherever you are with our wheelchair skills app.
We know how important it is to learn from others and it's been shown positively to help adjust to living with spinal cord injury. We have a wide collection of blogs and personal stories that we hope can help.
Register for our services
You are not alone. All the questions you've been asking yourself, we've asked them too at some point. We know because we have been there ourselves. We can understand what you are going through and we are here to listen, offer advice and practical support.
Want to learn more about the services we offer? Please click here to read our most up to date services brochure.