Back Up Front Row Event
Where: Honourable Artillery Company (HAC) City Road, London, EC1Y 2BQ
When: 8th March 2018
Time: 6:00pm until late
Dress code: Dress to impress
Ticket Price: £150 per person, £1500 per table
Our annual Front Row event is back and is certainly not one to be missed!
With a drinks reception, a showcase of Spring/Summer 2018 designer collections and a delicious three-course dining experience, the evening promises fashion, flair and fun. The night also included an exciting charity auction hosted by celebrity auctioneer Charles Hanson, with all money raised going towards supporting people affected by spinal cord injury.
Come along and support us at the fifth Front Row event, sponsored by Russell-Cooke and held at our gorgeous new venue, The HAC. It's a wonderful opportunity to continue expanding and supporting the vital work we do – whilst enjoying a fabulous night out.
If you would like more information or wish to support our 2018 Front Row Event through sponsorship, or by donating an auction prize, we would love to hear from you.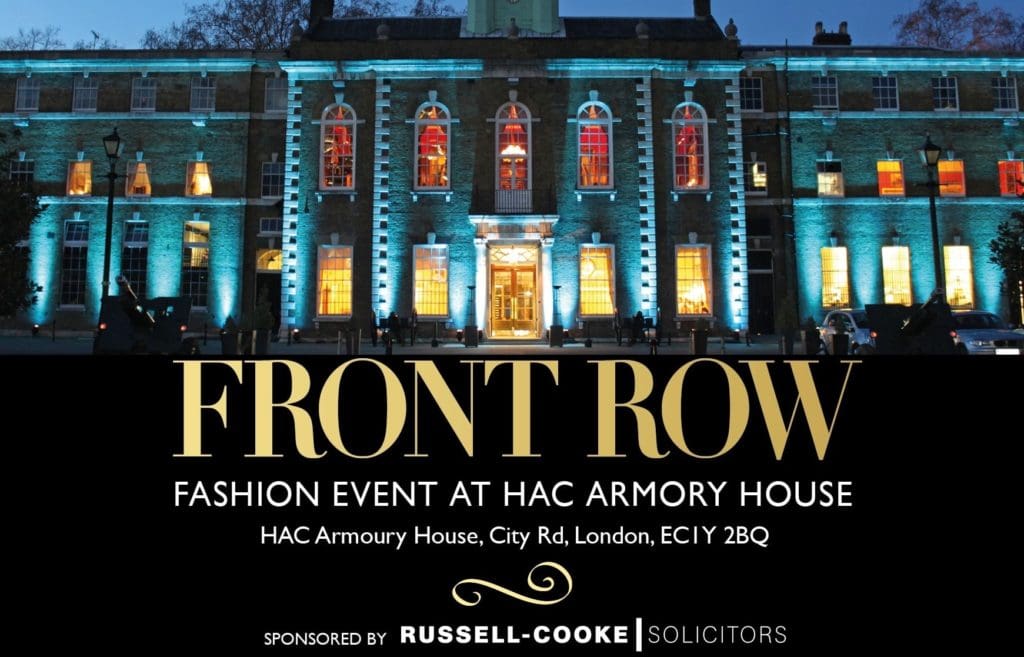 Contact
To find out more or to buy a ticket, please contact our Major Events Manager, Emma on 020 8875 1805 or by email.
You can also find out how to join our committees.