Front Row
Location: The Hurlingham Club, Ranelagh Gardens, London, SW6 3PR
Date: Thursday 21 March
Time: 6:00pm until late
Dress code: Dress to impress
Ticket Price: £150 per person, £1500 per table

Our Front Row event was kindly sponsored by:

Thank you to everyone who came along to our fifth Front Row event which took place on Thursday 8 March at a brand new venue, the Honourable Artillery Company (HAC). The event was a brilliant success and we raised over £65,000 on the night which will all go towards our vital work supporting people affected by spinal cord injury. All of this wouldn't be possible without the incredible support Back Up receives from our event attendees.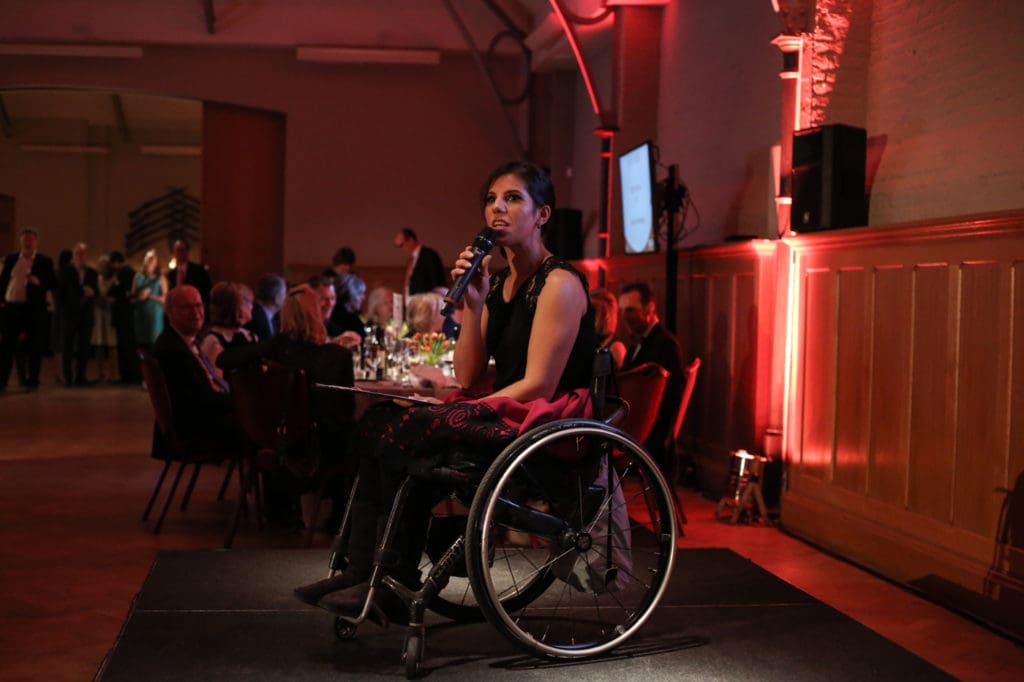 Photo courtesy of Linda Scuizzato.
If you would like more information or wish to support our 2019 Front Row Event through sponsorship, or by donating an auction prize, we would love to hear from you.
Take a look at our stylish video of the Front Row Event 2018, courtesy of Jonathan Crane from Perpetual Films:
Donate Now
If you were unable to attend this year's event but still wish to support us, you can make a donation below
Photography
We will be taking photos and videos at Front Row for use in Back Up's fundraising and marketing materials. If you want to find out more about how photos and videos will be used, or if you're attending this event and do not wish to be featured, please contact our events team using the details at the bottom of this page.
Contact
To find out more, please contact our Major Events Manager, Emma on 020 8875 1805 or by email.
You can also find out how to join our committees.