LEVEL UP FOR BACK UP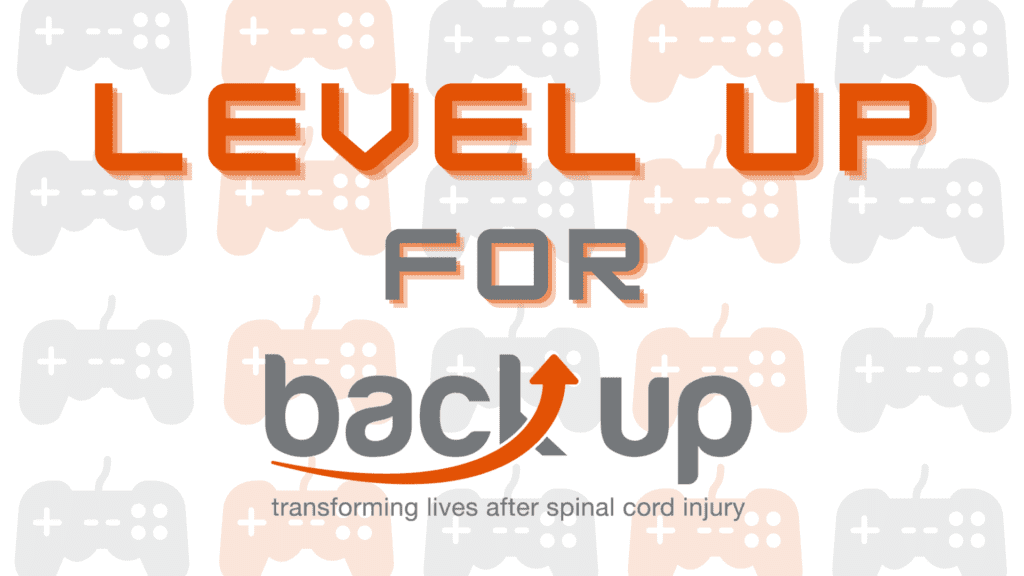 Take on a gaming challenge between 22 – 28 May and transform lives affected by spinal cord injury
Attention all gamers: We're calling on you to take on a gaming challenge between 22 – 28 May to transform lives affected by spinal cord injury!
Level Up for Back Up is a week where we encourage streamers, content creators, and anyone who loves video games to raise funds for our life-changing services.
It's easy to get involved and do some gaming for good with Back Up.  
Decide on the kind of gaming challenge you'd like to do between 22 – 28 May

 

Register your interest in doing a gaming fundraiser on our website

 

Take on your gaming challenge during the Level Up for Back Up week, involve your community, and raise funds for us on the platform of your choice (we recommend Tiltify!)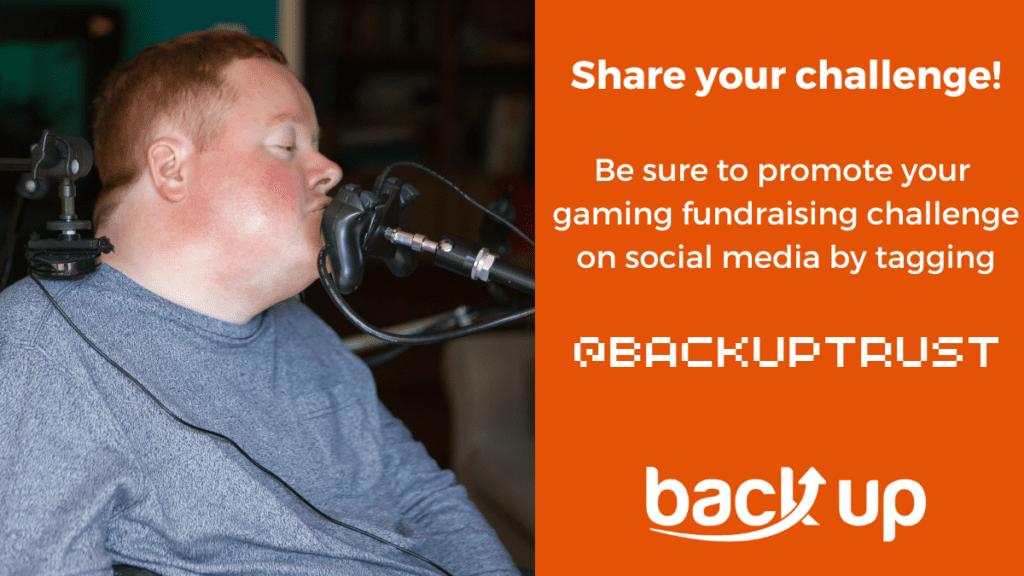 Are you a streamer who is looking for something competitive?
As part of Level Up for Back Up, creator community AspyreGG will be joining in with the fun through supporting us on their livestreams. At the end of the week, they will be celebrating Back Up with an Among Us tournament.  
If you are a streamer and would like to take part in this tournament, get in touch!