Talk to a mentor with a spinal cord injury
We have female and male mentors of various ages of all injury levels living across the UK. This includes people who are able to walk some or all the time, as well as manual wheelchair and power chair users. We match people based on their needs, life experiences, injury level and interests.
"I now feel much more at ease. I've never had what you offered me, that genuine understanding and support. I felt so alone but now I know that you are with me."

Shelley, 30, mentee with a spinal cord injury, C1-2 incomplete.
People come to mentoring to discuss anything related to having a spinal cord injury:
Emotional
Anxiety/low mood
Not coping
Confidence
Independence
Physical
Pain
Fatigue
Bladder and bowel management
Practical
Care
Equipment
Housing adaptations
Finances
Travel
Other
Relationships and intimacy
Fertility
Parenting
Education
Sports/Hobbies
Mentoring normally takes place over the telephone, but can also be done via Skype. Occasionally, we can match people locally, and they can chat face to face.
Click on the button below to be referred for mentoring for spinal cord injury and fill out our online form. You can refer yourself directly, or on the behalf of someone else.
Spinal cord injury mentoring referral form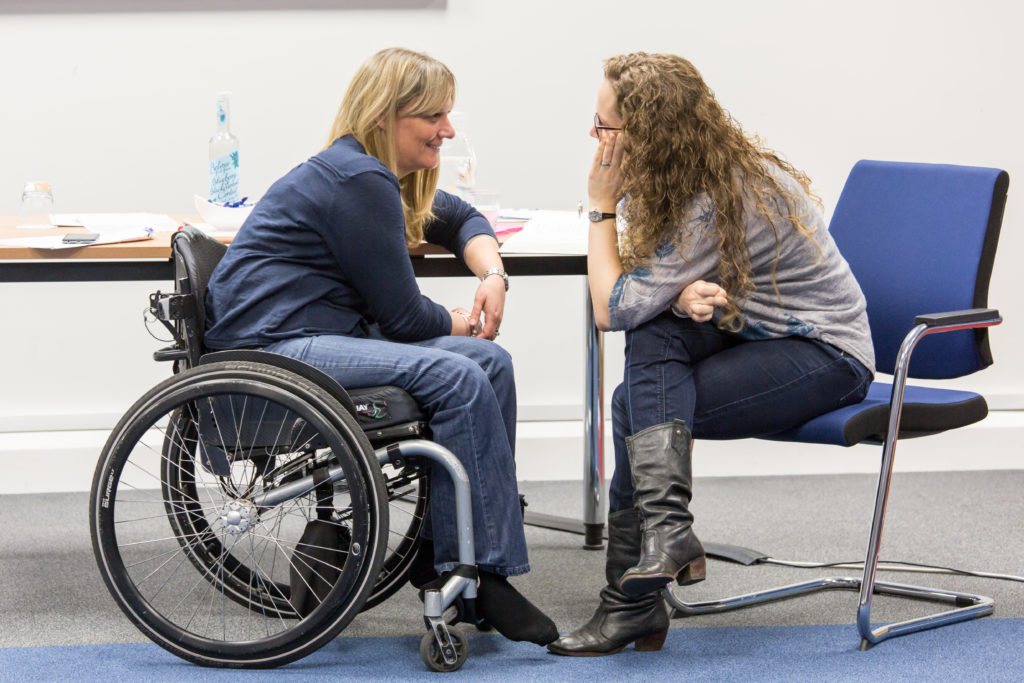 Contact
For any questions, email our SCI Mentoring Senior Coordinator, Jacques, or call the team on 020 8875 1805. To be referred to mentoring, or to refer someone else please click on the button above and fill out our online form.
You can also download the mentoring handbook below to find out more.