Summer Appeal – Maia's Story
Donate today
Maia was just 13 years old when she was diagnosed with Transverse Myelitis, an inflammation of the spinal cord, which left her with no sensation or movement in her lower body. Then she discovered that help was available to support her to get back to school, allow her to meet other young people in similar situations and rebuild her confidence.
"It was May 2021. I had been round at a friend's and was feeling weak with pins and needles down my legs. I went to bed hoping it would be gone by the morning, but the next day it was worse and I was gradually losing all sensation and movement. I was unable to stand or walk but the ambulance couldn't come out because of the pandemic, so my dad and neighbour carried me to the car to get me to the hospital.
Because it happened overnight, we thought I would get better overnight but now I can't walk at all.
After three months of intense rehabilitation, I was transferred to Stoke Mandeville Hospital where I met Luke from Back Up. He was running a "Wacky Wednesday" session for all the children on the ward. We all cooked carbonara together but all the while, he was telling us about Back Up services and offering mentoring, advice, and support.
I was really nervous about going back to school because I hadn't seen any of my friends in eight months. They hadn't seen me in my wheelchair and a lot of people didn't realise it was serious so I was nervous about how I'd be treated.
That's something that Back Up really helped with. They introduced me to a mentor, Charlotte, who was really inspirational. It gave me someone to talk to who understood and she pre-empted all the anxiety I had.
Inclusion in PE was something the school really struggled with – they always seemed to make such a big scene to include me which wasn't necessary.
Back Up really helped with educating the staff on inclusion. It's an ongoing process and Back Up are still helping me with my upcoming exams – ensuring I have things like rest breaks and table raisers.
Charlotte also told me about Back Up's Multi-Activity course where young people with a spinal cord injury try things like kayaking and abseiling. As soon as I heard about the course, I was like "Yeah, Maia!" I had to go!
It was the first time I'd met other people my age with a spinal injury outside of a hospital
setting – I shared a room with two others. We hung out in the games room every night playing
pool and table tennis. We pushed up a mountain! The experience was life-changing!
Wheelchair skills was a big thing for me because it's something I used to worry about a lot. Sometimes I would tell my friends I was busy when I wasn't because I was worried about getting around in my wheelchair.
Now I go out with my friends into town, around the shops, to the park. I use the skills that Back Up taught me every day now to get about independently.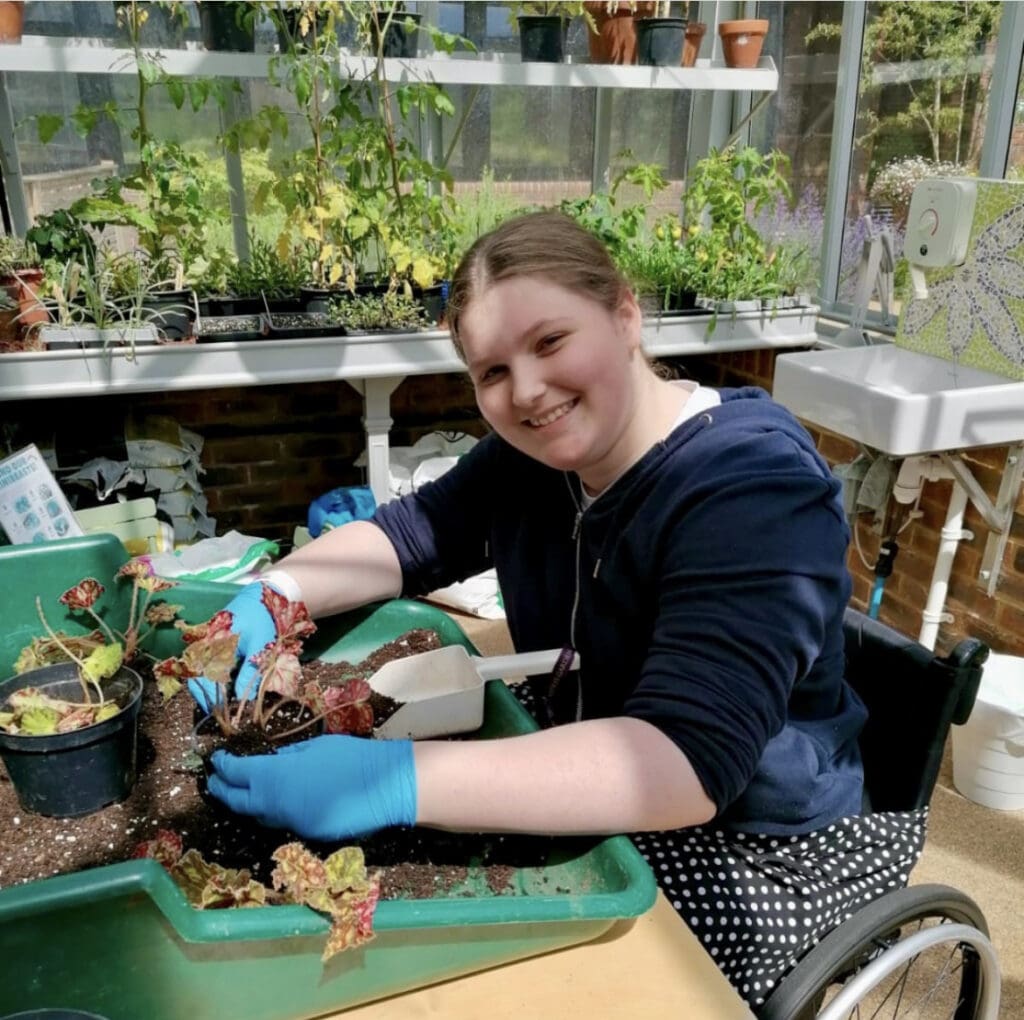 Back Up has helped me overcome many challenges and barriers, including going out with friends and travelling. I'm now making a TikTok video for Back Up about traveling with a spinal cord injury. I hope my story highlights the importance of supporting organisations like Back Up that help people with spinal cord injuries regain their independence and improve their quality of life.
Please give generously. Thank you. Maia"
Maia has experienced first-hand how Back Up supports people after a devastating spinal cord injury. Your donation can make a difference in someone's life and help them overcome their challenges. Thank you for your support.
Six people every day will find out that they have a spinal cord injury. Donate what you can today.
Donate today
Your kind donation today will transform a life by giving people…
Support

£15 could pay for outreach support phone calls to someone like Maia's mum trying to adjust to all the changes to family life following a child's injury and the emotional impact that has on other family members.

Skills

£35 could pay for wheelchair skills training, helping someone like Maia who is newly injured learn essential skills to tackle ramps and kerbs and get around independently.

Confidence

£50 could pay for someone like Maia to challenge their perception of what's possible in everyday life through a day of life-affirming indoor and outdoor activities on our multi-activity course.
Thank you for your generosity.
Donate today