#NoLimits London to Paris
Location:  London - Paris

Registration:
£200 deposit
Sponsorship Target:
£2,500
Distance:
 500km and 5000m climbing over three days
Accessibility:
Everyone is encouraged to apply.
Live out your World Tour fantasies and ride fully supported on the road from London to Paris, with all the bells and whistles of rolling road closures and motorbike outriders. As you roll into Paris on the final day triumphantly, the goosebumps as the city traffic stops around us are all but guaranteed.
We have teamed up with Hotchillee again to take part in the iconic ride that our former trustee Danny Turnbull made possible for handcyclists. This year, 43 Back Up cyclists and handcyclists will take to the roads and cycle from London to Paris to raise vital funds for Back Up and show us that they have #NoLimits. There's even the option for you to have prime seats to watch the grand finish of the Tour de France the day after.
Check out our Essential Information Pack for more details.
Dates for the next London to Paris cycle will be confirmed soon!
Register your interest for London to Paris 2025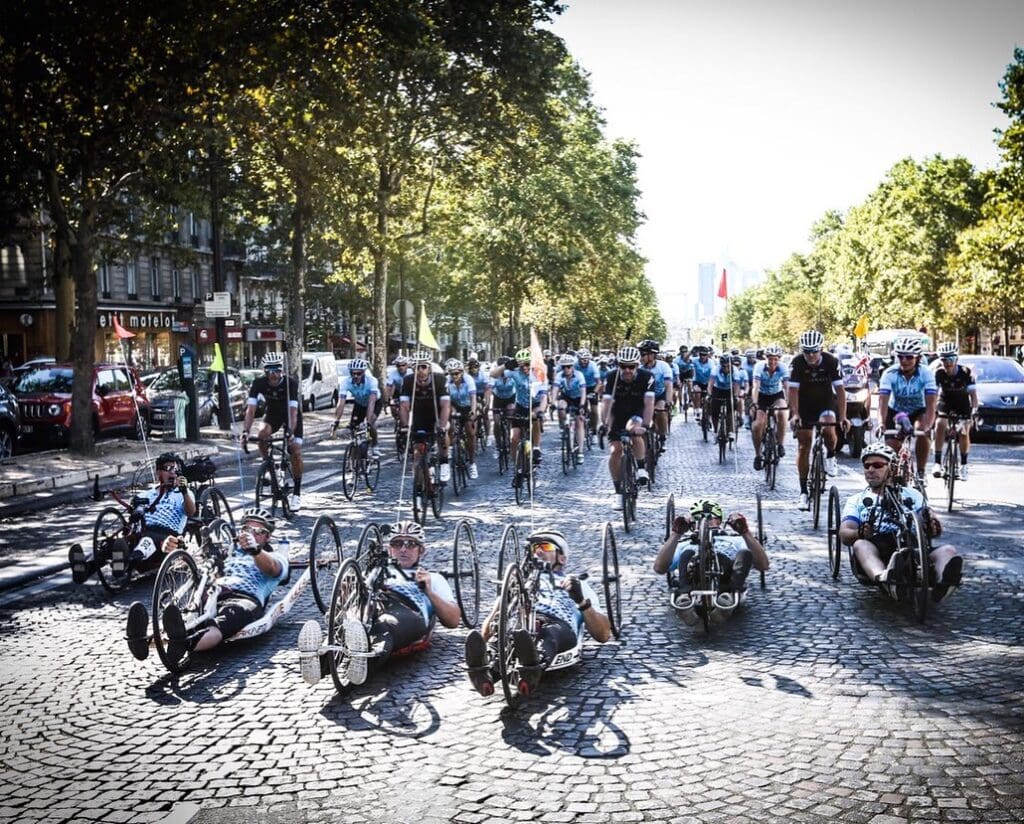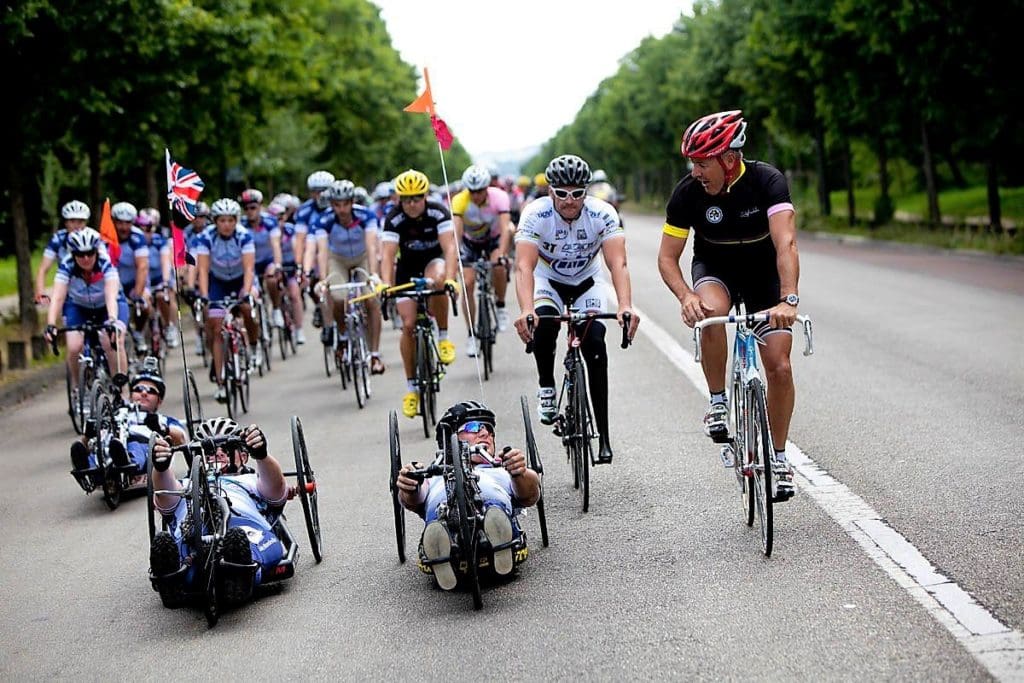 Photography
We will be taking photos and videos at London to Paris for use in Back Up's fundraising and marketing materials. If you want to find out more about how photos and videos will be used, or if you're attending this challenge and do not wish to be featured, please contact our fundraising team using the details at the bottom of this page.