Returning to Work or Volunteering
Deciding to return to work, change career, study a new subject or try volunteering, after a spinal cord injury, is an important decision. It might take time to adjust to your new situation before thinking about work or volunteering.
Both work and volunteering offer lots of benefits for your mental and physical health. However, we understand that returning to work after spinal cord injury can sometimes feel daunting. To ensure you're fully supported, we provide a range of different services aimed at helping you navigate your next move. These include: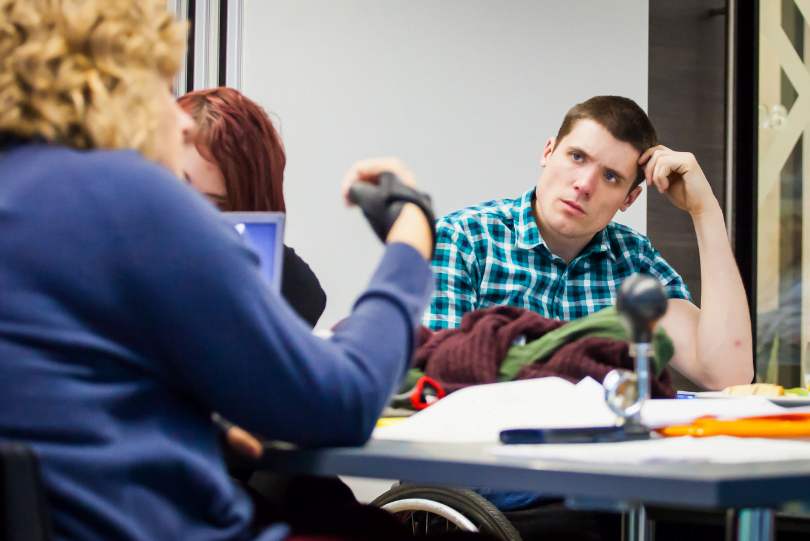 "Working is important to me. It pays the bills, provides structure to my day and means that I really enjoy my leisure time. But most importantly it gives me reason to look forward to getting out of bed in the morning."

Lucy
If you're ready to return to work, there are reasonable adjustment legislations and government schemes, such as Access to Work, that may help.
Contact
If you would like to have a conversation about returning to work, education or volunteering fill out our registration form and we will be in touch.
If you'd like to speak to the Back to Work team, give us a call on 020 8875 1805.