Meet our trustees and president
Our trustees are the people who share ultimate responsibility for governing Back Up and directing how it is managed and run. Back Up aims to have at least 50% representation on the board from people with a spinal cord injury.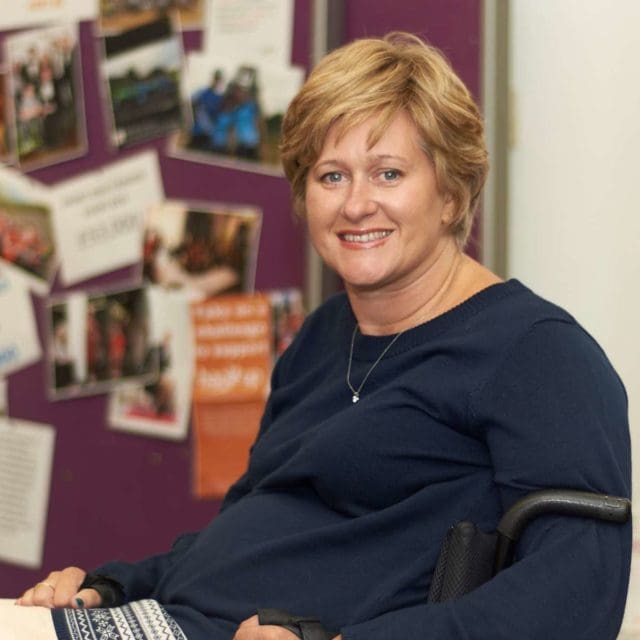 Chair of Trustees
Becky Hill *
Chair of Trustees
Becky became a trustee in 2001 and then chair in 2013, which is her second time in this role. She has senior expertise in HR, combined with a passion for independent living and the employment of disabled people. Becky was a teenager when she sustained a C5/6 spinal injury over 20 years ago and so was particularly excited to see the expansion of Back Up's youth programme. Often seen speaking at Back Up events and in the media, Becky has led the charity as it has successfully expanded to meet the needs of people affected by spinal cord injury. Her achievements were recognised in 2014, when Becky was awarded Third Sector's Charity Chair of the Year.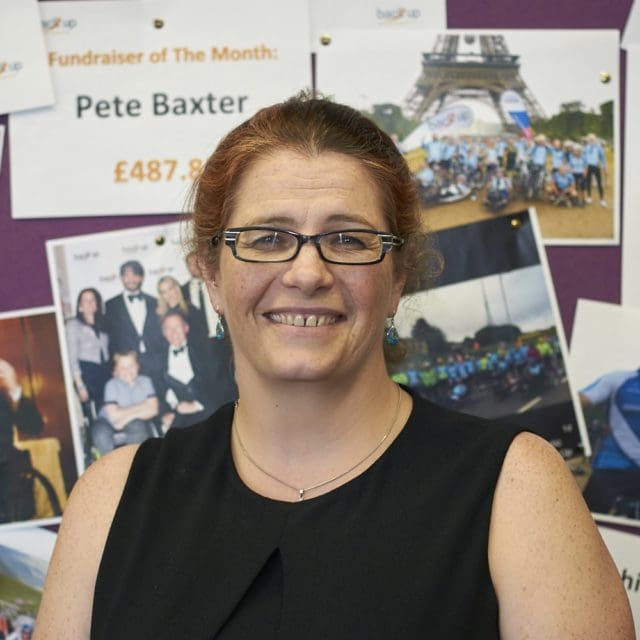 Trustee
Claire Pimm
Trustee
Claire Pimm is a member of our board of trustees.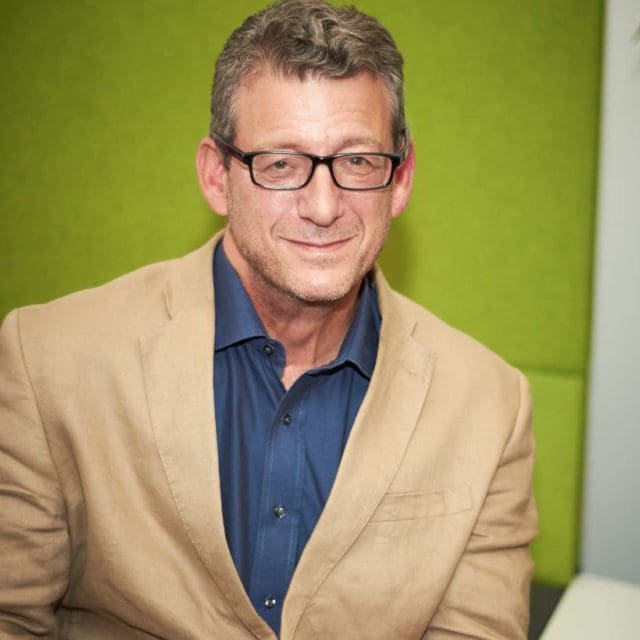 Trustee
David Fraser *
Trustee
David joined the trustee board in 2004  and has been a member of the City Dinner committee since it's inception.The committee has raised over £1M to date.  David has personally experienced the transformational nature of Back Up's work having  been one of our service users in the past. He is especially proud of the way Back Up has grown and diversified in recent years, providing services that are very much based on people's needs. David lives in Surrey and has a background of working in marketing communications.
Dr Clair Turnbull *
Trustee
Clair joined the Board of Trustees in 2009 and was Chair from 2010-2013. Clair was involved in setting up Back Up's mentoring programme and continues to provide training and supervision to spinally injured and family mentors. As a Consultant Clinical Psychologist in the NHS, Clair studied psychological coping and recovery after spinal cord injury. Her speciality is adult mental health and cognitive behavioural therapy. Clair was spinally injured herself in 1999 in a car accident and found Back Up a vital support in her recovery. She lives in Crystal Palace with her husband, Damian and young daughter Isla. Clair also appeared in Back Up's BBC Lifeline Appeal in 2015 presented by award-winning actor, Oliva Colman.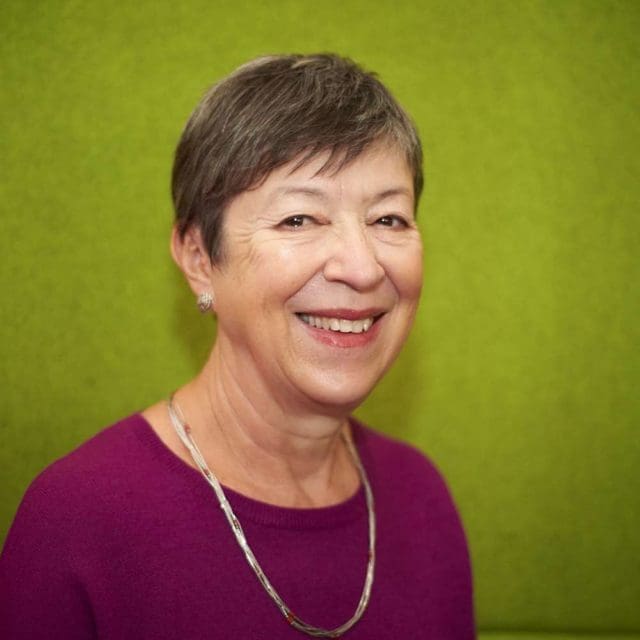 Trustee
Martine Petetin
Trustee
In addition to Back Up, Martine is a trustee of Luna Children Charity and of Gingerbread. This follows a career as corporate lawyer with over 30 years' experience in large global companies. Martine has a Masters Degree in Business Law and a post-graduate diploma in Business Administration from Universite de Bourgogne, and an MA in International Business Law; as recipient of the Hoover scholarship, she attended the MBA programme of The American University, Washington DC.  She has two adult children, experience of dealing with people from various cultural and social backgrounds and a commitment to using her professional skills in a variety of ways within the charitable sector.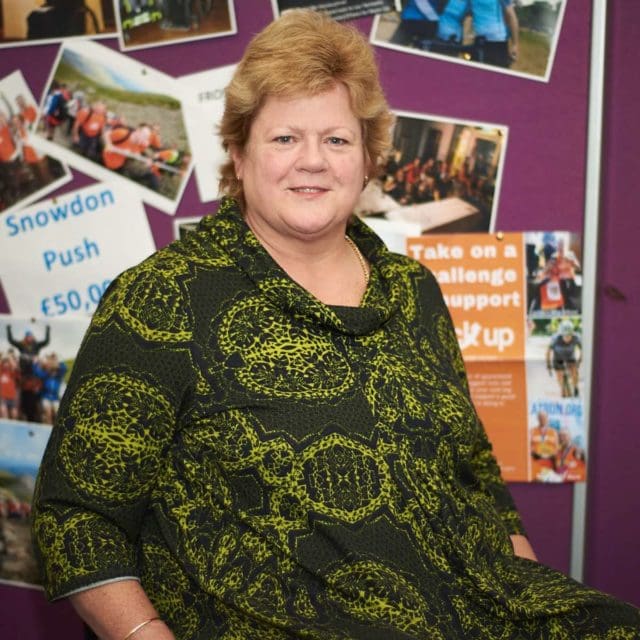 Vice Chair
Jo Wright *
Vice Chair
Jo's professional career has focused on the potential for IT to help large and complex organisations do things differently, resulting in better practices. She has worked in both the private and public sectors, in the UK and abroad. Jo lives in Hampshire with her husband, three children and an array of animals. She had her spinal cord injury in 2011 and since then she has benefited enormously from the support of Back Up. Jo is delighted to have a more formal role with them having become a Trustee in 2016.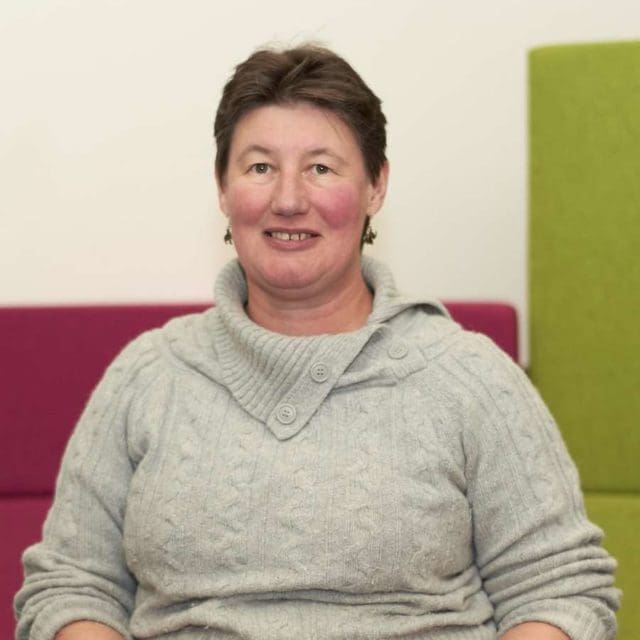 Trustee
Anne Luttman-Johnson*
Trustee
Anne joined the board of Back Up in 2016.  In 1984 she sustained a spinal cord injury in a car accident. Her first experience of Back up was in 1991 when she went on a skiing course. She later became a volunteer mentor. She qualified as a solicitor in 1989 and worked for Irwin Mitchell LLP as a Client Support Manager in their personal injury department for over ten years.  Prior to that she worked as an independent expert witness advising courts on the cost of disability. She is now happy to be able to focus more of her time on her work with Back Up, helping to grow and develop the charity in her role as a trustee.  In her spare time Anne enjoys cooking, entertaining, sailing, acting, singing, theatre, art and talking!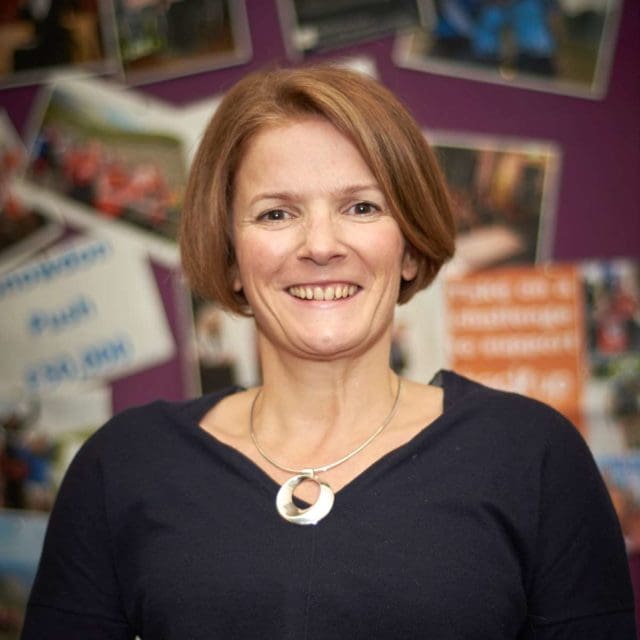 Trustee
Helen Cooke*
Trustee
Helen first became involved in Back Up in 1993 when she went on her first ski trip which introduced her to a sport that she still considers to be one of her greatest passions. In 2007, Helen used her expertise in disability and employment to design and deliver the first Back Up to Work course and is incredibly proud that this course has continued to grow and develop.
Having been spinally injured since a baby as a result of a spinal tumour Helen is delighted to bring her wealth of knowledge and experience to the Board of Trustees which she joined in 2016.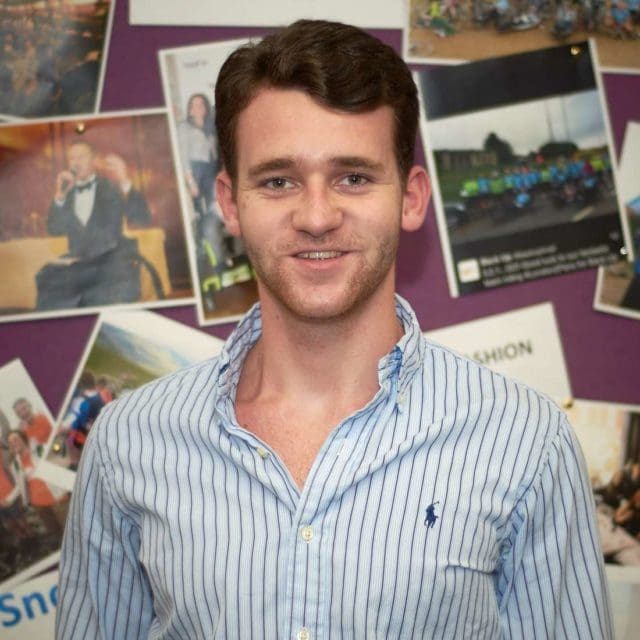 Trustee
Ben Sneesby *
Trustee
Ben became the youngest ever board member of Back Up in 2016. Ben has been involved with Back Up for many years, participating in a wide variety of courses, giving him first-hand awareness of the profoundly positive impact that Back Up has on people's lives.  In 2014 Ben represented Great Britain at the Sochi Winter Paralympic Games, achieving 11th position in the Men's Slalom Sitting event.  Currently, Ben is reading Law at the University of Leeds, he continues to train with and represent Great Britain across a range of skiing disciplines.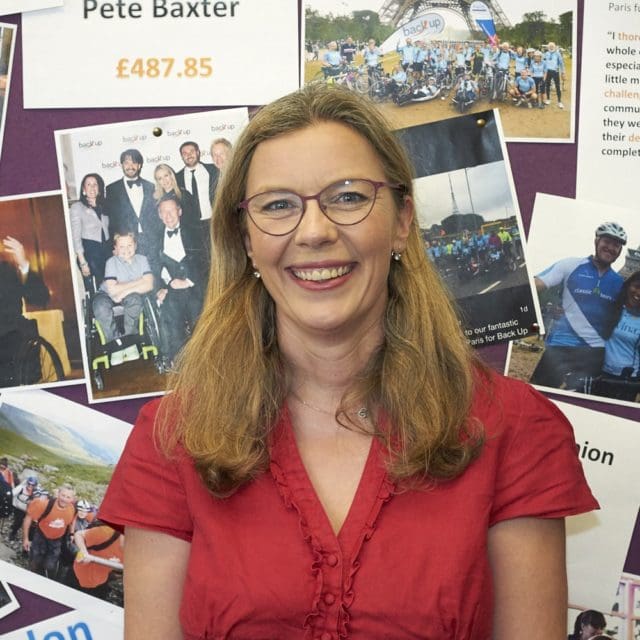 Trustee
Rebecca Stevenson
Trustee
Becca first got involved with Back Up in 2011 on a Snowdon Push, later followed by a course at Exmoor, and the 30th Anniversary London to Paris Cycle Ride, finally joining the Board of Trustees, in 2017. Becca brings her commercial experience including a long history of working with change in large organisations especially in the field of diversity and inclusion, building long term strategy through effective collaboration. Living in Wiltshire, with her husband and daughter, they are both passionate foodies, and can often been found discovering new restaurants or creating delicious concoctions at home.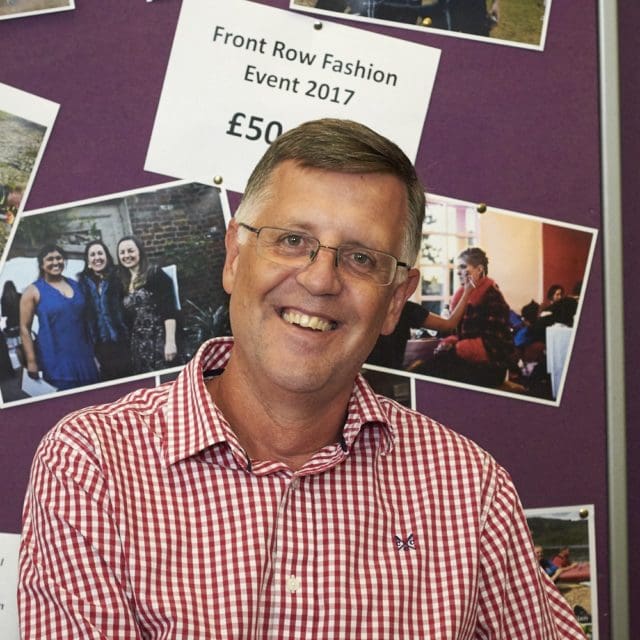 Trustee
Richard Smith
Trustee
Richard has been a trustee for Back Up since 2004 and has been the charity's Treasurer since he joined the board.  He brings financial, senior management and business expertise from his career in retail banking. Richard first got involved with Back Up in 1992 when he was a buddy during a Calvert Trust Week.  Having got the Back Up 'bug' he then organised the annual Snowdon Push for many years. Richard lives in Hertfordshire with his wife, two children and a daft retriever!
* spinal cord injured