Under 13s
Date: Monday 29 Jul - Friday 2 Aug 2019
Location: Lake District
Activity course for under 13s
Every summer we run a course for up to 7 children who are 13 years old and younger (the youngest we have had on our course is aged 5). Whatever your level of injury, you get to try lots of outdoor activities like canoeing, horse riding and archery as well as swimming and having fun with new friends. You will come with a parent/adult guardian with you and we do have some spaces on the course for siblings, so they get to meet other families who are in a similar situation to you. The course is at the Calvert Trust in the Lake District – which is an organisation that has provided holidays and courses to lots of people who use a wheelchair or may need a bit more support.
We have adults and young people that lead the course who have a spinal cord injury themselves, so are able to share their life experiences with you.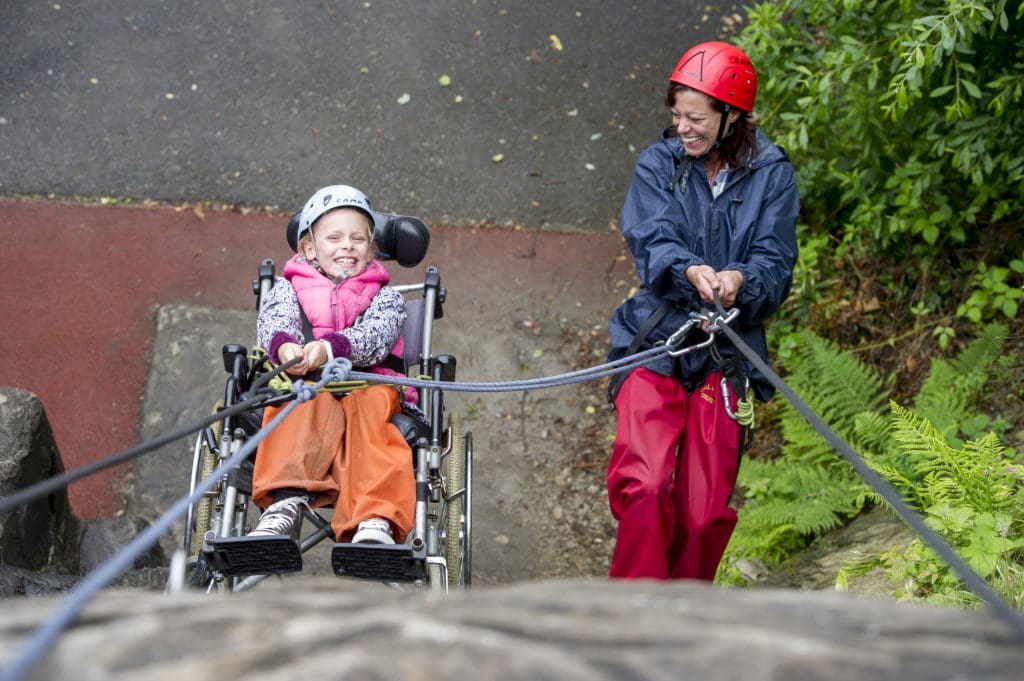 Contact
Applying for a place is easy – simply fill out the online form
If you have any questions, please contact our U18s Services Manager Ella. You can also call her on 020 8875 1805 to find out more.