Under 13s Multi-activity courses
Date: Monday 1 - Friday 5 Apr 2024
Location: Exmoor
Date: Monday 19 - Friday 23 Aug 2024
Location: Lake District
Whatever your level of injury, you get to try lots of outdoor activities like canoeing, horse riding and archery as well as swimming and having fun with new friends. You will come with a parent/adult guardian with you and we do have some spaces on the course for siblings, so they get to meet other families who are in a similar situation to you. We run two Under 13s courses – one Calvert Trust in Exmoor and the at the Calvert Trust in the Lake District.
The Calvert Trust is an organisation which we have a long relationship with. It provides holidays and courses to lots of people who use a wheelchair or may need a bit more support.
We have adults and young people that lead the course who have a spinal cord injury themselves, so they will be able to share their life experiences with you.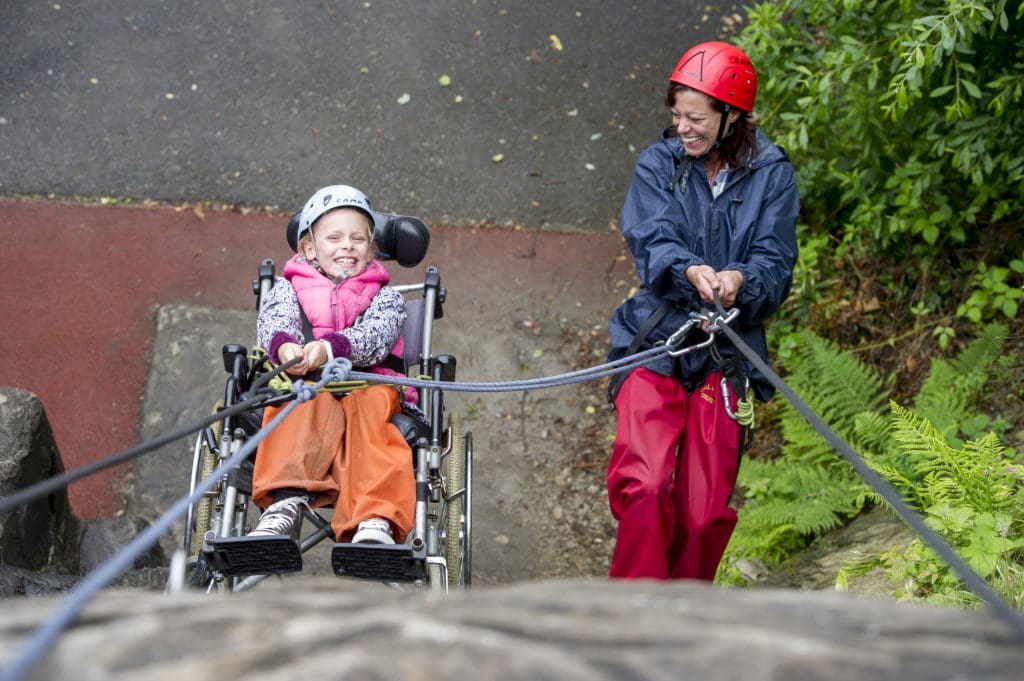 Contact
For more information register for our children and young people services online or call the team on 020 8875 1805.
Interested?
You can apply online by clicking here.
Course Donation
Back Up relies on the generosity of individuals and companies to fund our programme of courses. Each year we ask all course participants to make a suggested donation towards their course place.
We do understand however that everyone's circumstances are different so making a full donation isn't always possible. Please don't ever let money concerns stop you from applying for one of our courses. We never allocate or refuse a course space based on your ability to make a donation.
The following recommended donation is roughly a third of the actual cost of each space:
Under 13s Exmoor – £700
Under 13s Lake District – £700