Wheelchair skills extra
Getting over different surfaces, sloped pavements and tackling kerbs along with everyday tasks like shopping or using a cashpoint can become barriers to gaining full independence when you lack confidence in your wheelchair skills.
Our trainers will equip you with the tools needed to tackle these activities with confidence by taking the training learned in the spinal centre or hospital into local towns. This allows you to build on your existing wheelchair skills in a more practical setting.
The day will also include time to chat with the trainers, giving you the opportunity to ask questions and tap into their experiences of living with a spinal injury to make you feel more confident when out and about.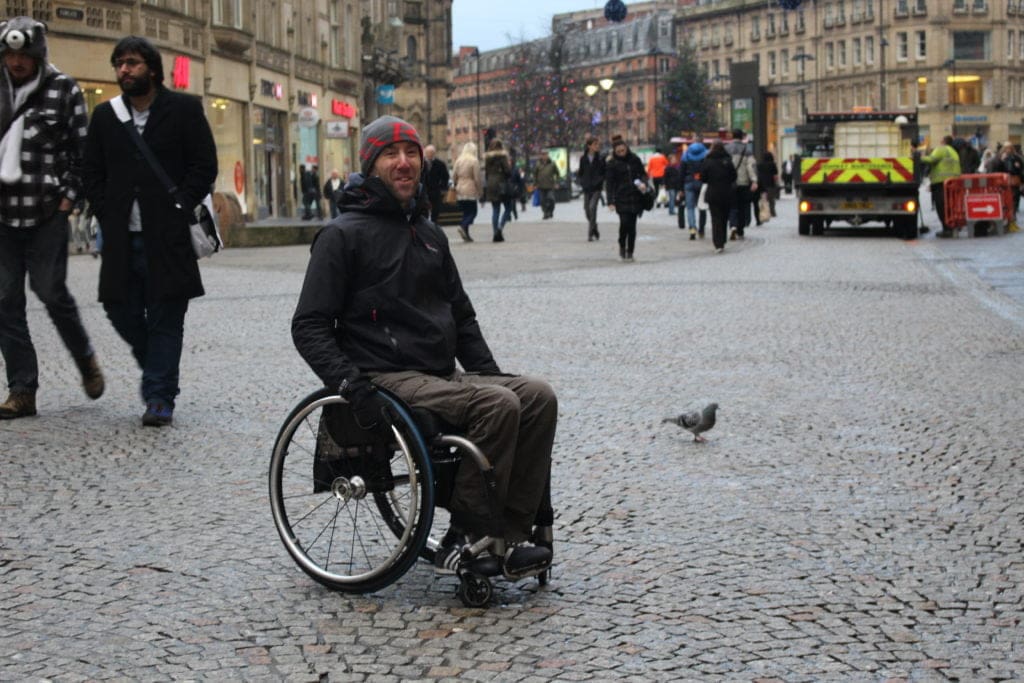 We offer these sessions alongside our existing wheelchair skills sessions at the spinal centres in the UK.
"The best thing was getting over the psychological fear of going into public and the experience of the instructor. It showed us we can still live a normal life, not letting the wheelchair get in the way of living the life you want to."
Contact
Check out the calendar for upcoming dates and locations. You can also call our outreach and support team on 020 8875 1805 or send them an email for more information.