Volunteers to benefit from services development manager role
1 November 2019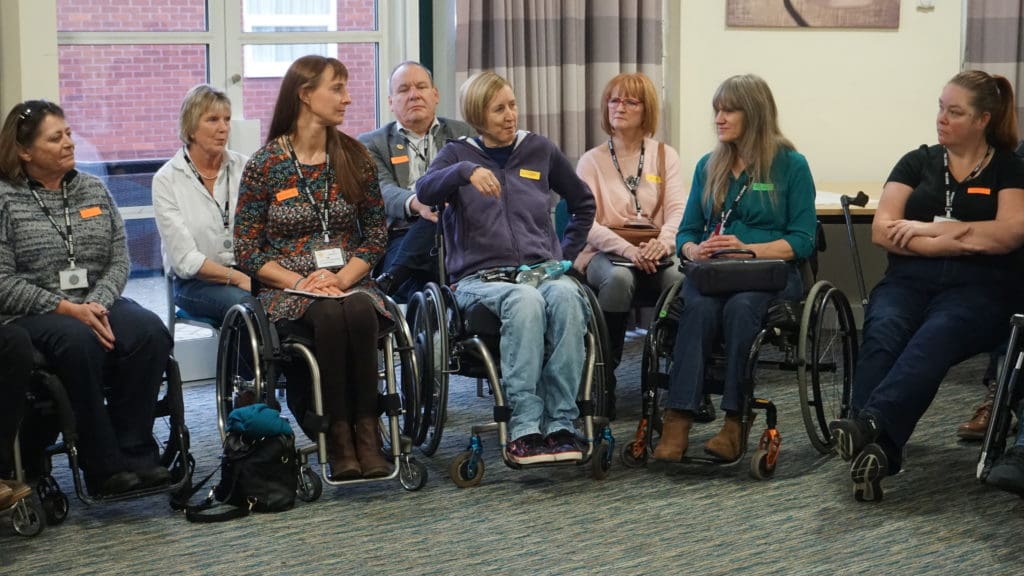 We're delighted to announce that Ally Ward, who's been a Back Up staff member for over ten years, has been appointed as our services development manager. In this newly created role, Ally will oversee the vocation service and lead on the management, training and engagement of our wonderful team of over 400 volunteers.
''We've never had a dedicated person in this kind of role, so this is a very exciting opportunity. Back Up was founded by volunteers, and their contribution to our work is absolutely vital.
''I'm looking forward to championing the work of our fantastic volunteers and making sure they feel valued for everything they do,'' says Ally.
Leading on volunteer development
Ally will organise all the volunteering training and development events on behalf of our services managers. In addition, she'll deliver a regular mailout to our volunteers.
''Our newsletter will ensure that our volunteers are up to date with everything going on here at Back Up. It will allow us to promote volunteer opportunities, training events and reengage with volunteers who may not have been actively involved with our work recently.''
Volunteer recruitment will also be a key aspect of her role, which goes hand in hand with plans for our next strategy.
''We have some big ideas about how our support services will develop in the next five years. My role will support these plans by ensuring we have a strong volunteer base in place to facilitate what we want to do. We're also exploring how we can involve our volunteers in services that have traditionally been delivered by staff members.
''I think that having a strong team of motivated and engaged volunteers will definitely help us retain that personal touch too, which people hugely value about Back Up's services.''
Growing the vocation service
As the title of the role suggests, Ally will be looking into developing the support we offer – including our emergent vocation service. One of her main priorities will be overseeing the development of the vocation toolkit.
Ally says: ''This resource will help people with a spinal cord injury start their journey into employment. It will also have sections for employers and healthcare professionals, so they can help people pursue their work ambitions.''
Enhancing our online resources
Ally is also exploring how we can develop our website to provide more advice and information to the people we support.
''I want to work with the services teams to deliver relevant, up-to-date content and resources. There's never been one person who's been the driver between the communications and services teams. It's quite an exciting development, and one which will be of huge benefit to people affected by spinal cord injury.''
In her first six months, Ally will focus on the development of our new services guide, the new regular mailout and recruiting a new vocation coordinator. Ally will also be talking to volunteers, past and present, to find out how we can better support them and ensure they have regular opportunities to get involved.
If you have questions about volunteering at Back Up or our new services development manager role, please get in touch with Ally.