Work, volunteering and meaningful activities with spinal cord injury
Deciding to return to work, change career, study something or try volunteering is a decision that you can make in your own time and when you're ready. But it's important to know that returning to work can be helpful for your physical and mental health.  
If you are ready to return to work, there are reasonable adjustment legislations and government schemes such as access to work that may help. But you may not be ready, and need time to adjust to your new situation before thinking about work or volunteering. When you are in the right place, work and volunteering is good for both your mental and physical health, and it's linked to better overall health outcomes.
Check out our employment toolkit to hear from those at different stages of their employment or volunteering journey.
Our Skills for Work course is back. Running from 16th – 18th February 2022, the course offers the opportunity to enhance your CV, receive expert advice on job hunting, and practice interview techniques.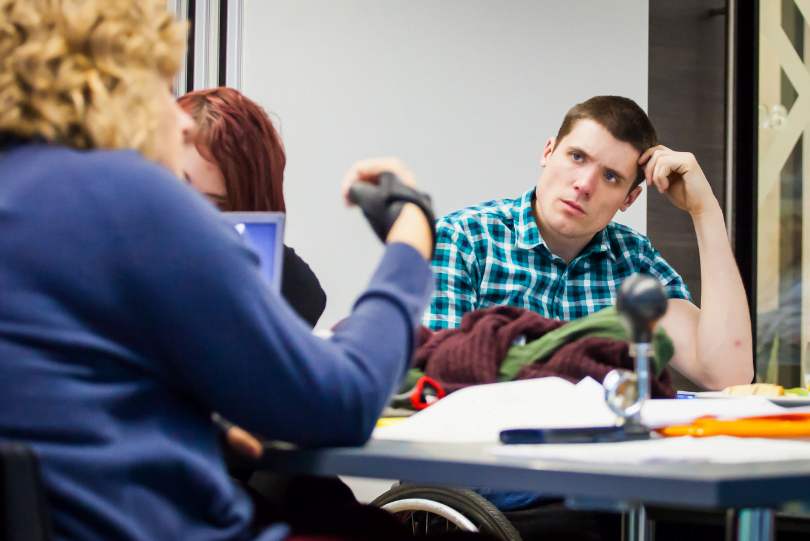 Contact
If you would like to have a conversation about returning to work, education or volunteering fill out our registration form and we will be in touch. If you'd like to speak to the Back up to Work team, give us a call on 020 8875 1805.