Back Up secure funding to pilot NHS care pathway for children and young people
9 July 2019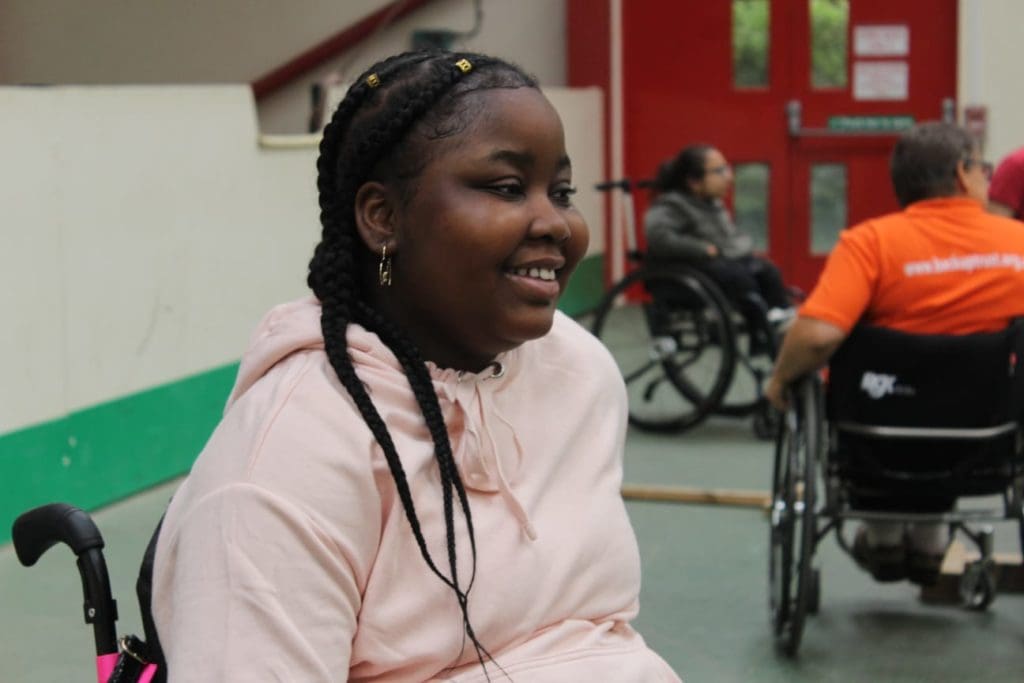 In April 2019, Back Up were delighted to secure funding from Stewart Investors to support the development of the young person's NHS care pathway. This is a bespoke plan to ensure all newly injured children and young people receive the specialist care they deserve.
We're working with Dr Fiona Barr, Consultant in Health Care, and the Specialist Spinal Cord Injury Services to create and pilot this new pathway. Through this process, we aim to refine a care journey which will focus on meeting the needs of newly injured young people and their families – from the point of injury to settling back into home, school and social life.
Our U18s Manager, Ella Provan, believes that having a tailored care plan can make a huge difference to a person's quality of life.
''It is essential that children and young people have access to specialist care in the same way that adults do. Being able to receive appropriate care from the time of diagnosis and throughout your life has been shown to reduce short and long-term health complications,'' says Ella.
''Children are still developing and growing which means they need more frequent access to this care so that they don't encounter secondary health problems, and that their needs are appropriately managed as they get older.''
Ella sustained her spinal cord injury as a child, so she knows from personal experience how important it is to have the right care at the right time.
''Initially, I went to a children's general hospital after my injury, which I'd say is the case for the majority of children. During that time, everyone was doing their best, but it was not always clear where to seek answers or guidance about spinal cord injury.''
Ella speaks to many families affected by spinal cord injury, and she sees that there is a real lack of consistency in the care newly injured children and young people receive.
''Whether or not children and their families are even made aware of specialist spinal centres is largely dependent on which children's hospital they come in to contact with. There is no set pathway in the same way that there is for adults, so there are many different routes to access that care – if they manage to access it at all.
''Specialist care may only be available far from home, and many families often have other children, jobs and finances to consider. It's a lot to manage.''
This new project will seek to engage the views of young people with a spinal cord injury and their families as part of patient focus groups.
''It is our role in the project to ensure that their voices are heard and that the pathway is appropriate for these families to use in practice,'' says Ella.
As well as engaging families to review the new pathway, the project will consult specialist spinal cord injury centres in England, acute hospitals, community services, local authorities, service commissioners and key charities involved in the provision of health and support services for children and young people with a spinal cord injury.
''The pilot pathway will take a year to complete and is being overseen by NHS England, through the Spinal Services Clinical Reference Group, who will be responsible for the implementation of the agreed pathway upon completion of the project,'' Ella adds.
She hopes that this project will ensure future generations of newly injured children and young people can make a positive start to life post injury and receive appropriate ongoing support.
''I see this project as a huge step forwards in making sure all children get the support and medical expertise they deserve to live healthy, well-adjusted and happy lives.''
If you would like to find out more about the project, please contact our U18s Services Manager, Ella, by email or call her on 020 8875 1805.
Supported by