Education inclusion: Our top tips
7 August 2019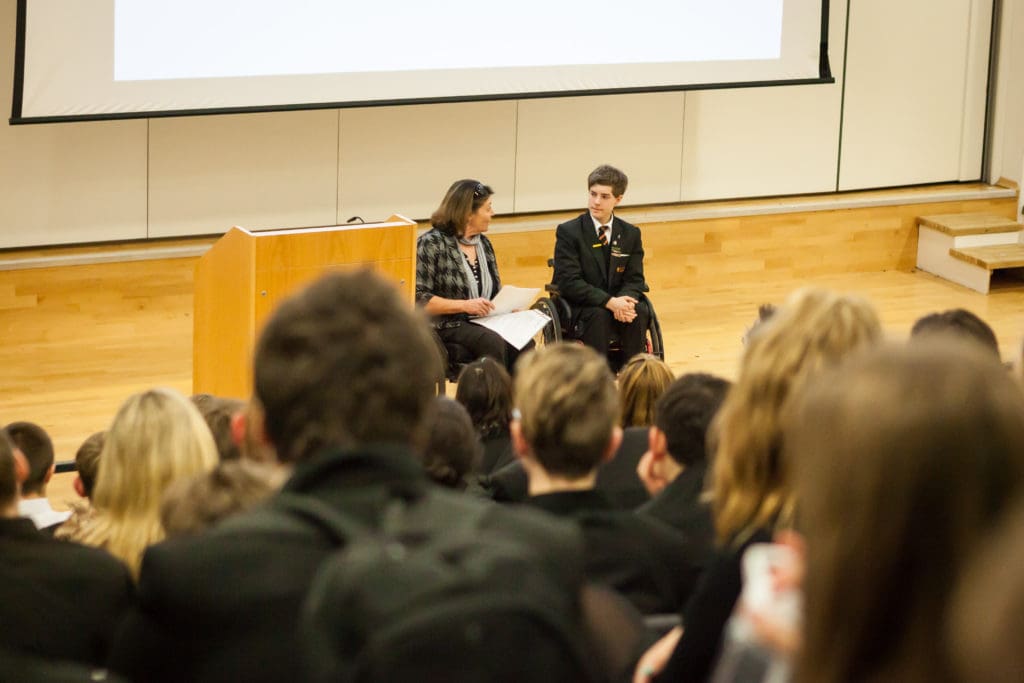 Every child and young person has the right to be included in their education. That's why Back Up are here to support you and your child as they get settled back into their education. Jo, our Education Inclusion Coordinator, has written up some of her best tips for ensuring a smooth return to nursery, school, or further education.
General tips
Early preparation and planning is key for a successful transition back to education. It may take time to ensure the school building is accessible and to put in place an Education, Health and Care Plan (ECHP), so ensure that the school is made aware as soon as possible.
Keep a folder of medical reports and meeting notes from the outset that can be used as evidence for the EHCP and when planning support for your child.
Make contact with Back Up's education inclusion service for support and advice on returning to education.
Read through our online Education Inclusion toolkit.
Ensure a representative from the school such as the SENCO, school nurse or an appointed teacher attend any planning meetings prior to discharge from hospital.
Contact the SENDIASS (Special Educational Needs and Disabilities Information Advice and Support Service) at your local authority to see what local support is available for your child at school.
Back Up have a dedicated team of volunteers called education advocates, all of whom have a spinal cord injury themselves, who can support you in meetings.
Transition meetings
To ensure smooth re-admission to nursery, school, or college, a transition meeting is key. This ensures support and adjustments will to be in place to help your child settle in upon their return. This is not an exhaustive list, but it's a starting point for things you want to consider in this meeting:
The views of the child or young person around going back. Do they have any concerns? What support, if any, would they like? What are they looking forward to?
Physical access – transport, getting around the building, classroom and playground environment.
Health support – discuss procedures around medication and care, and arranging support required such as teaching assistants and personal care. Will mental health support also be needed?
How will the return be handled – is a personalised timetable necessary? Will a phased return be needed?
Social support – how to ensure inclusion with classmates and in extracurricular activities.
Staff training – this needs to start as soon as possible to avoid any delay in a smooth transition.
Would the child or young person like their peers and staff to know more about spinal cord injury? Back Up can arrange to deliver an assembly or a Q&A about spinal cord injury to help pupils understand more.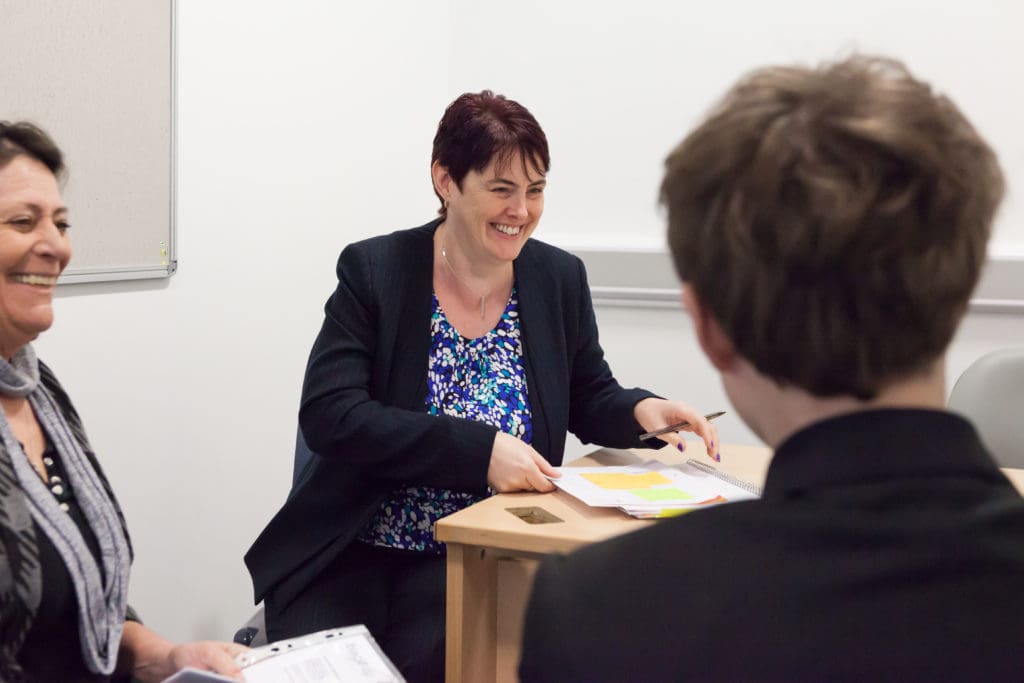 Support for you
As a parent of a young person with a spinal cord injury, you may need support too. At Back Up we offer the opportunity to put you in touch with other parents in a similar situation. To find out more how we can support you and your family through mentoring, please contact us.
Other useful organisations that can support parents include Contact and Carers UK.
Going to university
It may be a bit daunting if your child is considering university once they finish school. But with the right planning and preparation, they will have a fantastic time throughout their studies. We asked Gill, our family outreach coordinator, for her advice on helping prepare a young person with a spinal cord injury for higher education.
Go to open day visits as early as possible. Start in Year 12 or during the first year of sixth form to give yourself plenty of time to plan and consider options.
Get in touch with the university's disability support service. Keep in regular contact, explain your exact needs, and build a supportive relationship with them.
Review accommodation and choose a room early to ensure everything is set up. Always bear in mind what adaptions may be needed, such as toilet rails or wet rooms.
When writing your personal statement, get a letter of recommendation from your tutor or headteacher which requests that you are given an unconditional offer. This will give you more time to prepare, as you won't need to wait until results day to start planning.
If you have a personal assistant (PA), consider the extra cost of providing a PA room and who will cover it – the university , Continuing Healthcare, or you.
If you move onto a Personal Health Budget, this will allow you to spend your care budget on what you see fit – tailoring your care to your needs.
Apply for a Disabled Student Allowance which will entitle you to support and equipment, like dictation software and mobility aids.
If you are a manual wheelchair user, consider purchasing a motorised attachment to help make getting around easier and quicker. This is especially true if you're considering attending a university with a large campus!
Work with the local general practitioner, occupational therapists and district nurses to make sure you have necessary equipment, such as the right bed, mattress, hoists, shower chairs etc.
If you have a Blue Badge, make sure you establish a parking place at your halls and campus.
Useful links
UCAS application guide for disabled students
The Complete University Guide for disabled students
The Guardian's guide to clearing as a disabled student
Do you have any more questions about education and spinal cord injury? Get in touch with Jo.