Celebrating our fantastic volunteers at the Get Busy Living Centre
6 September 2019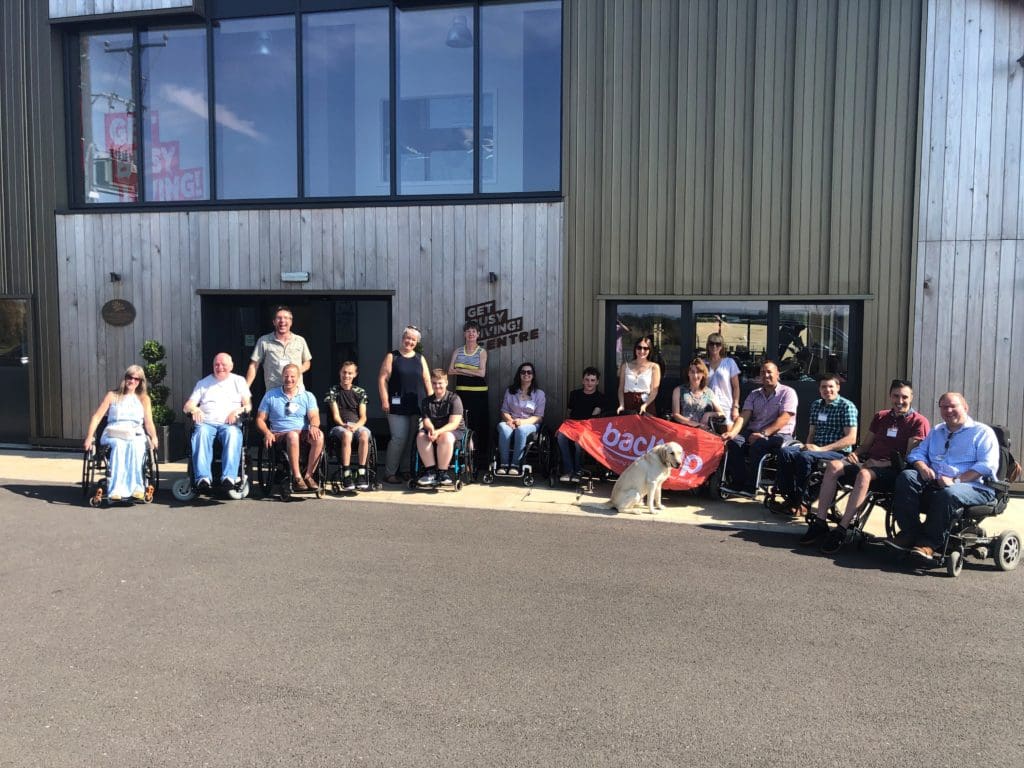 Here at Back Up, we have a fantastic community of volunteers that play an essential role in delivering our vital services. We wanted to say a big thank you for all their hard work, so we held a party at the Matt Hampson Foundation's Get Busy Living Centre in Melton Mowbray.
Our volunteers were able to catch up with each other, chat with some of our services team, and enjoy a BBQ in the bank holiday sunshine. In 2018/19, our dedicated volunteers gave an estimated 17,300 hours towards supporting our vital services – we were delighted to hold this well-deserved party!
Back Up was founded by volunteers, and to this day volunteering remains at the heart of everything we do. Rewarding our dedicated volunteers for all their hard work is a priority for us, so we intend to make this thank you party an annual event as we move forwards.
We'd like to give a special thank you to the Matt Hampson Foundation for letting us use the Get Busy Living Centre as the venue for our thank you party. Are you interested in volunteering for Back Up? Visit our website.