2019 fundraising challenge highlights
13 November 2019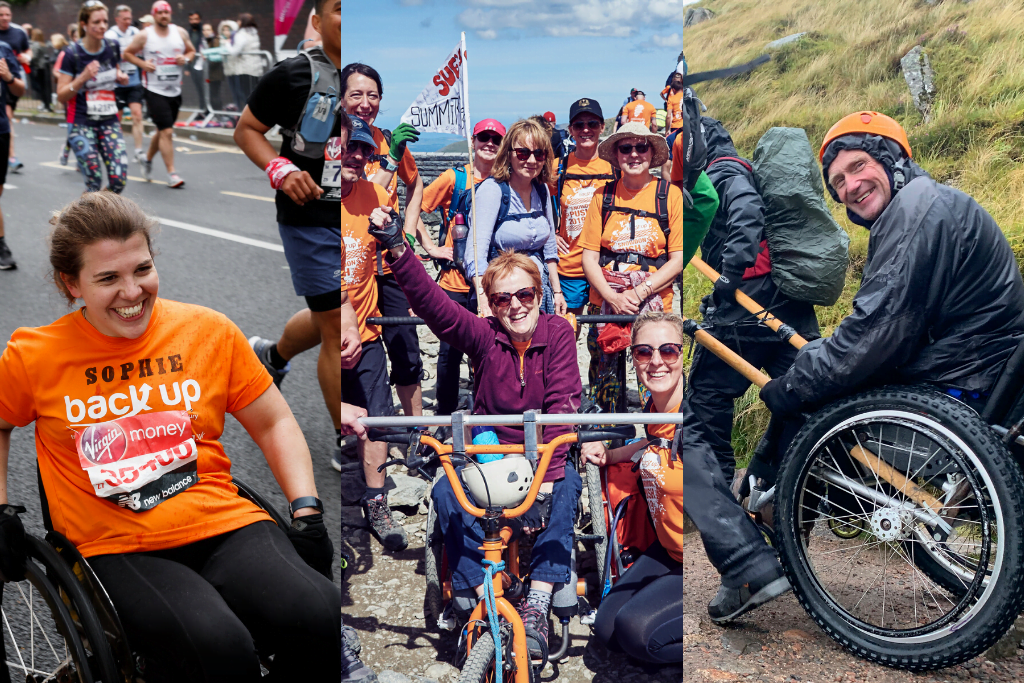 This year, we've held some fantastic fundraising challenges to raise money for our life-changing services. Read on to find out how our supporters have pushed themselves to help make a difference to the lives of people affected by spinal cord injury.
London Marathon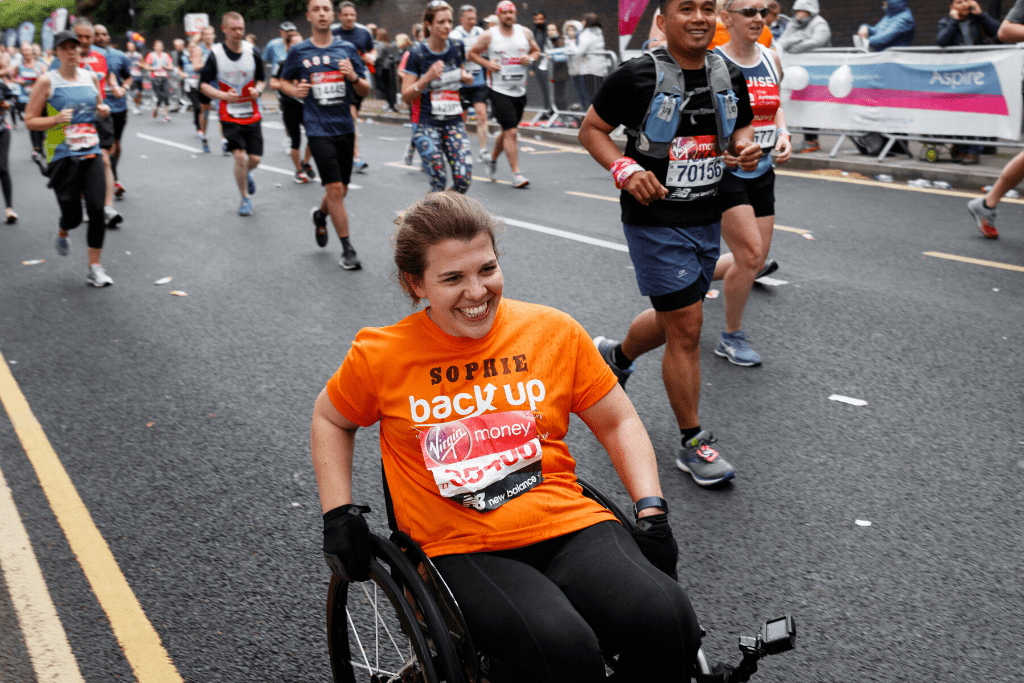 This year's London Marathon was a huge success. Back Up had five people taking part – all of whom did a fantastic job, raising over £24,000 between them.
"The event was absolutely incredible. Not a moment went by when someone wasn't cheering my name, which kept me going to the very end. I was so relieved to pass the finish line, but it was such a good feeling – especially celebrating with my friends, family and colleagues afterwards.
"Knowing my efforts made such an impact in transforming the lives of people affected by spinal cord injury made it totally worth it." – Sophie Elwes, 2019 London Marathon Participant
Snowdon Push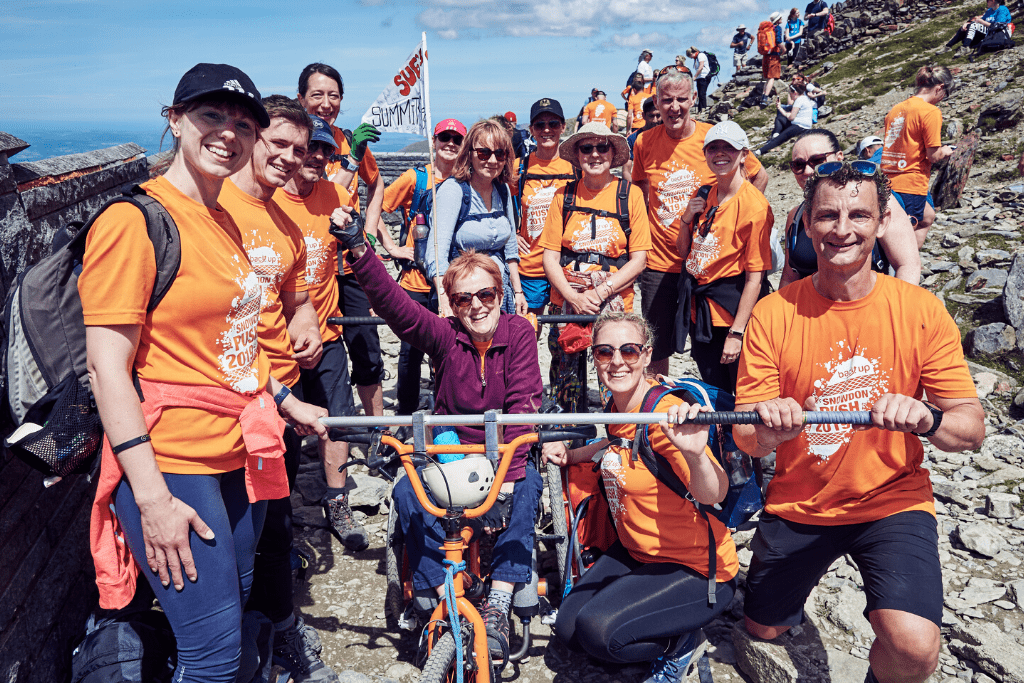 "It proved such a huge challenge, but each member of the team stepped up and gave it their all. Each time I close my eyes, I see that sea of happy, exhausted, supportive and jubilant faces. I'll always hold onto and treasure that memory." – Susan Mould, 2019 Snowdon Push participant
Nine team took part in this year's Snowdon Push, raising an amazing £40,000. The longest day of the summer brought the crowds to the mountain, and our teams had to compete for space on the path – making the challenge all the more difficult. Everyone did themselves proud, conquering the mountain and smashing their fundraising targets. Our fastest team was headed by volunteer wheelchair skills trainer Dan Wilson once more, who became a three-time champion. Will anybody be able to knock him off his perch in 2020?
Ben Nevis Push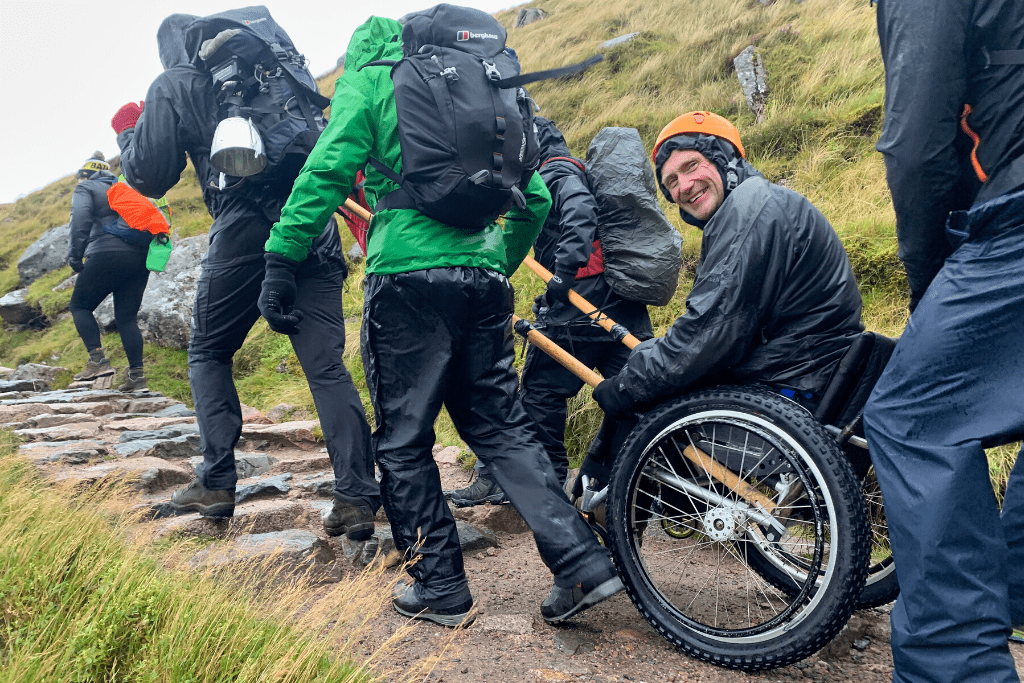 Four gutsy teams braved the elements to take on the inaugural Ben Nevis Push – scaling the highest mountain in the UK. Torrential rains and 80mph winds combined to make this one of the toughest challenges that Back Up has ever run. Despite the weather, everyone made it back in one piece and earned themselves a place in Back Up folklore.
On top of taking on one of the biggest challenges of the year, the Ben Nevis Push teams managed to raise a whopping £63,000 for our services. It was an incredible effort from everyone involved.
Do you want to take on a fundraising challenge? Get in touch with Reece.