Back Up Champions – Cathy and Ali
25 February 2019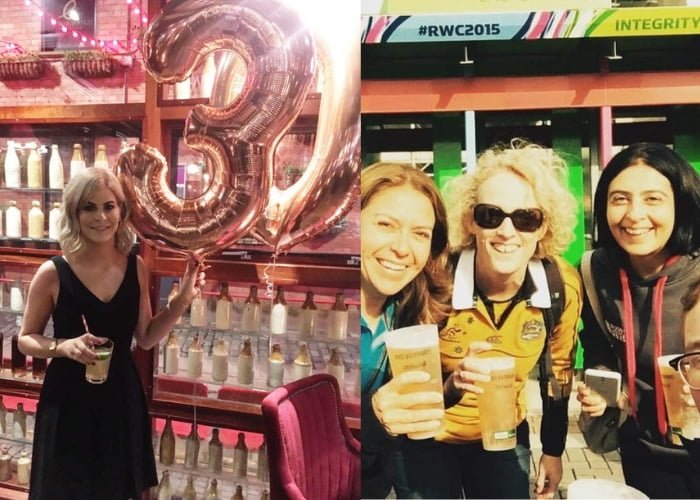 We recently had two wonderful supporters organise birthday fundraisers for Back Up. Between them, they raised over £2,400 for us and are both deserving of the title Back Up Champion.
Cathy
Cathy works as an Occupational Therapist at the London Spinal Cord Injury Centre. Both inside and outside of work she demonstrates her passion for supporting spinal cord injured individuals. She first became involved with Back Up when working at the Spinal Cord Injury Unit in Belfast. After attending our wheelchair skills sessions, Cathy was keen to find out more about Back Up's services. She decided to volunteer as a buddy on the Belfast City skills course and became immediately hooked. The course helped to inform her clinical practice as she learned a lot from the participants and the trainers.
"You can't help but become infected by the desire to get more and more involved in any which way you can"
After this she certainly caught the Back Up bug, going on to become a regular volunteer on our courses. Cathy's drive to keep volunteering on our courses stems from seeing the change that occurs in people across the week. She is now a group leader on our residential courses and a highly valued volunteer at Back Up.
Cathy has been keen to support Back Up even more, so decided to raise some money for our vital services. She set up a birthday fundraising page and received donations in lieu of gifts for her 30th birthday. She went on to collect further donations at her party in Belfast.
Overall, she managed to raise an incredible £1,010, ten times more than her initial £100 target. Cathy was amazed and thankful to all her friends and family for their generosity and pleased that as a result of her fundraising efforts, many of them have a greater awareness of spinal cord injury and Back Up .
Ali
Our other brilliant champion is Ali. This year she decided that she wanted to set up a fundraising page for her birthday rather than accept presents. She decided to support Back Up, and managed to raise an outstanding £1,410.
Being involved with quite a few charities, Ali takes every opportunity to fundraise when she can. Being quite sporty, she is a trustee of the boxing charity Carney's Community which gets disadvantaged young people into sports and away from crime.
Ali is a very busy person, volunteering at the Met police and dog-sitting every once in a while alongside her job and trustee duties. She is also a regular at the rugby when Australia come to play England at Twickenham.
"Goes without saying, Ali is very generous and kind. She always makes time for people."

Luke Dolan, Back Up Outreach and Support Coordinator
Ali keeps trying to give more and is currently seeing if her fundraising total can be matched by her employers.
These two wonderful champions made a huge difference through running a birthday fundraiser. If you'd like to do the same then check out our birthday fundraising page to get some tips. To discuss setting up a fundraiser or holding an event to support Back Up, email Reece or call him on 020 8875 1805.