Celebrating our volunteers at Back Up Ball
23 October 2017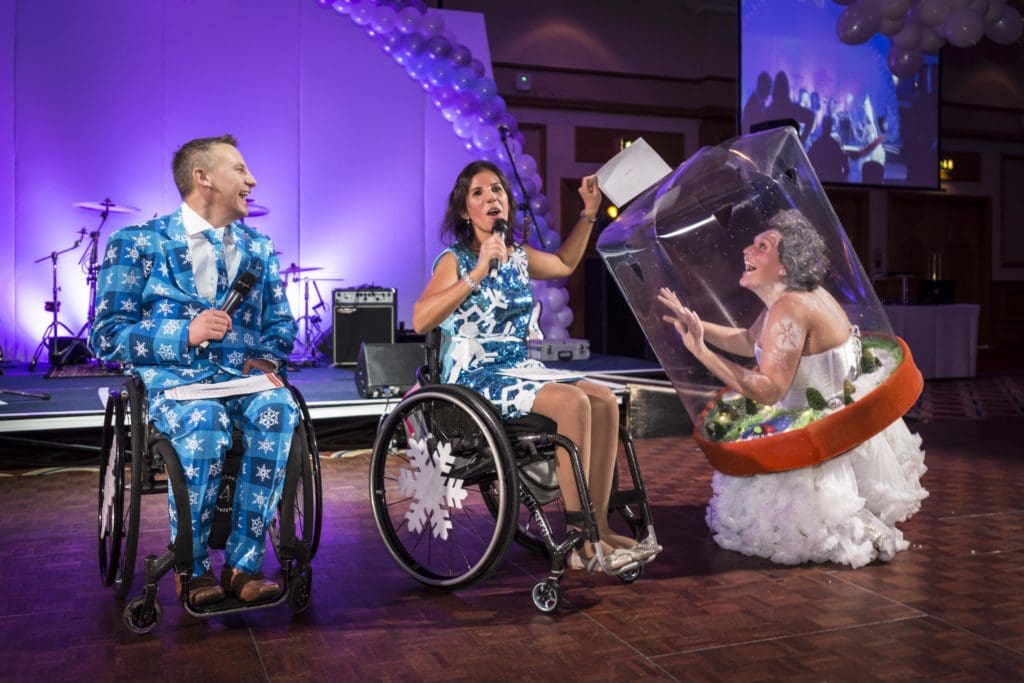 With only five weeks to go until our Heroes and Villains Ball, the Back Up team are busy finalising the details of the most accessible party of the year. One of our favourite parts of the night is the awards, where we get to celebrate the great work of some of our brilliant buddies, volunteers and supporters.
In 2016, Kim won our Volunteer of the Year award, when asked how she felt about winning, Kim said: "When I heard my name called out and was invited to collect the Volunteer of the Year award, I was so overwhelmed and blown away. There are so many volunteers at Back Up and to be singled out like that was an amazing feeling. I've been delighted and giggly to have the trophy on my shelf this year; it's all bashed up and chipped and I found it to be a reminder of how we all are: a bit broken but given the opportunity we can still shine."
This year's Back Up Ball promises to be bigger and better than ever and we can't wait to announce the winners of this year's awards!
The Ball takes place on Saturday 18 November at the Hilton Birmingham Metropole Hotel and tickets are still available to purchase online, don't miss out on the chance to celebrate with us!
To find out more or to buy a ticket over the phone, please contact our major events team on 020 8875 1805 or email Emma, our Major Events Manager.