Join us at a bucket collection
If you'd like to volunteer out and around the city, helping out at a bucket collection is the one for you! All our bucket collections take place at accessible train stations and we're always looking for volunteers who are willing to come along and help us raise some vital funds.
The collections run throughout the day, so you can come along for as long as you want – even 30 minutes would be helpful. We'll arm you with a Back Up t-shirt and a coffee to keep you going.
You'll be responsible for:
Your own collection bucket and collecting donations
Informing the public about Back Up
Representing Back Up with a warm smile
Adhering to the rules and regulations of the train station
At present we have no collection dates planned, but if you'd like to organise one yourself, then please get in touch!
To register your interest in future bucket collections please sign up below.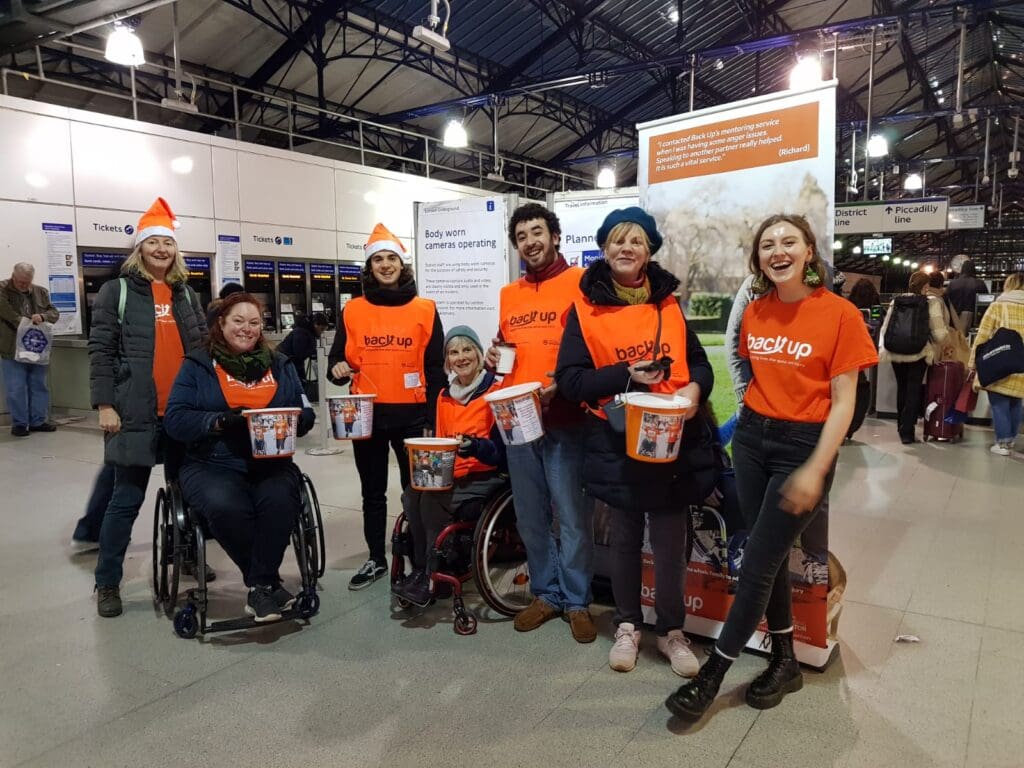 Sign up for a bucket collection
Fill in our form now to sign up for one of our bucket collections.
Contact
If you'd like to find out more about volunteering at a bucket collection, please get in touch with our fundraiser, Helen, by email or give her a call on 020 8875 1805.