Luke's story: Camping with a high level injury
4 July 2018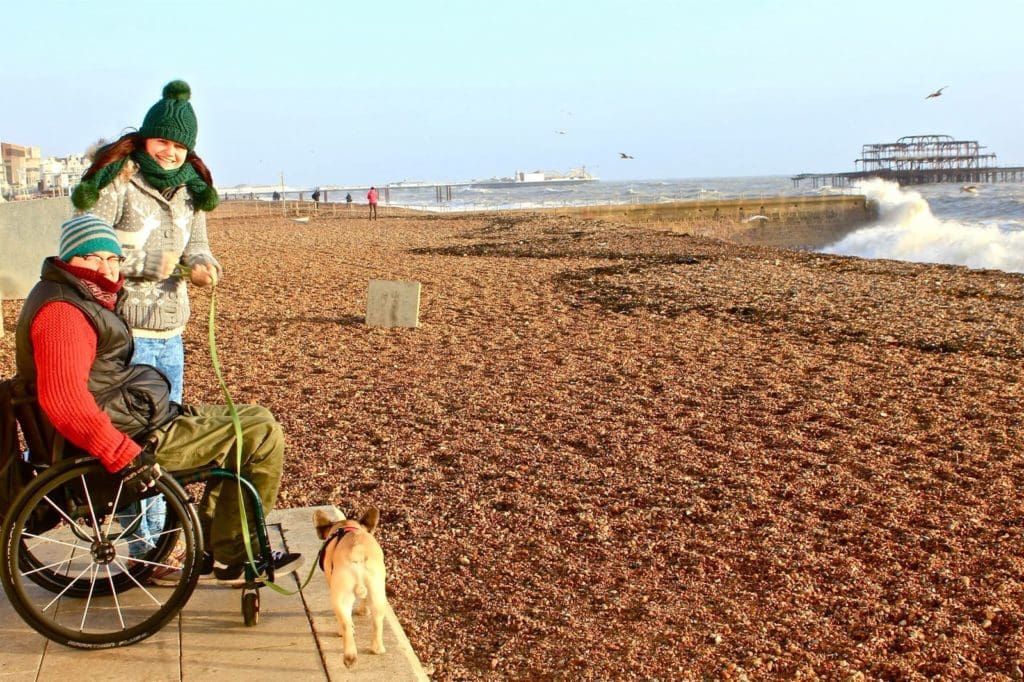 While on holiday in the south of France in 1995, Luke broke his neck after diving into a river at the age of 14. He sustained an incomplete spinal cord injury at C5/6 level.
Luke, 37, says: "I was immediately flown to Bordeaux Hospital for an operation that night to stabilise the fracture. I was very young and there was a lot of uncertainty around what my future would hold and what I'd be able to do."
He was then moved to the National Spinal Injuries Centre at Stoke Mandeville where he completed his rehabilitation. After leaving the centre, it wasn't long before he returned to school, which presented a whole new challenge.
"In the spinal centre, everything was level access, people knew about spinal cord injury, and I was surrounded by people in a similar situation. When I came out, I felt like I was the only person I knew who had a spinal cord injury. The world outside the hospital wasn't as accessible or easy to navigate. When I went back to school, I had to deal with the injury all over again."
Being able to travel was also a huge concern for Luke after his injury.
"Every year we used to go camping for a holiday with my extended family. I was worried about travelling because I didn't know how such long and tiring journeys would work, or how we'd go about doing it. I think I ended up not doing quite a few trips because I worried about those things."
Luke met Back Up while he was in the centre, and he felt encouraged because he saw that people could still do so much with a spinal cord injury.
"The volunteers who came into speak at the centre showed me that you can still have adventures and an exciting life – just in a different way than before. I decided to go on Back Up's multi-activity course to the Lake District in 2000," says Luke. "It completely took me out of my comfort zone and was a real boost to my confidence. It shattered a glass ceiling that I had created for myself."
The course showed Luke that he was tougher than he thought. After years of involvement with Back Up, he decided to take on one of our fundraising challenges, the Snowdon Push. Not only did he take on Mount Snowdon, he also camped during the weekend – something that he was a bit worried about at first.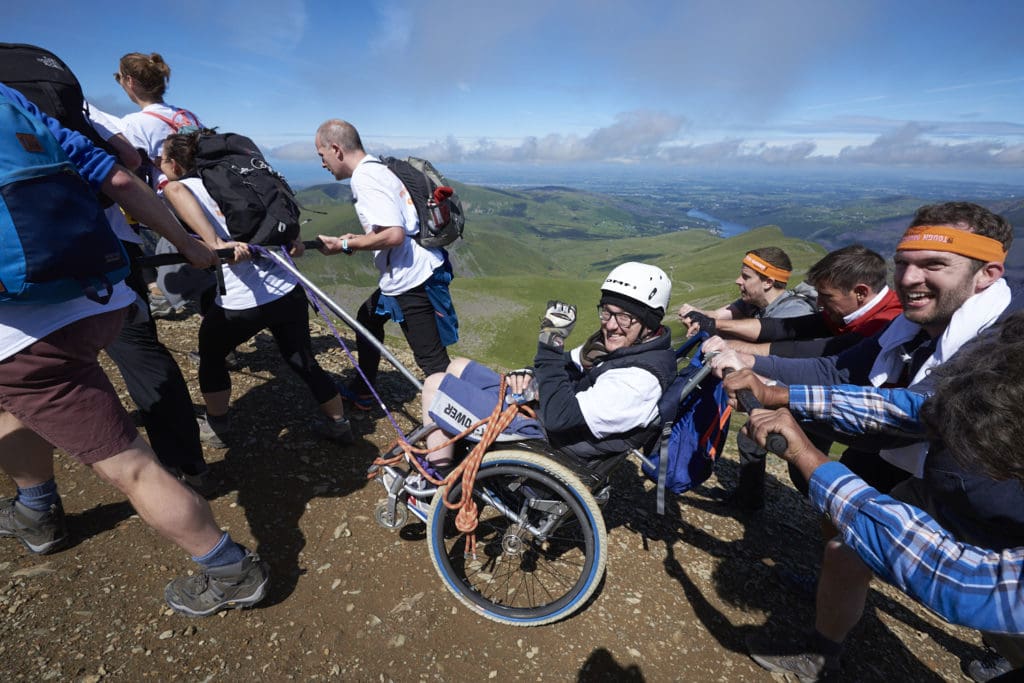 "I was concerned about using the toilet and getting cold, but I made sure that I prepared myself for both. I bought a tent with a porch which was amazing as I could sit upright within it, or get out of my chair in the porch area and it would keep dry – even if it was raining.
"I got a commode chair which we set up in the porch. I didn't need it in the end but knew I could use it if I had to. Getting in a sleeping bag was tricky, especially as I didn't have one with a zip that went all the way down. It was doable but hard. I've since bought a camping bed which folds away neatly which means I can get on and off the bed by myself with the use of a sliding board."
Since meeting Back Up, Luke feels that his general outlook on what can and can't be done has changed.
"I've often found that if I want to do something, the only thing stopping me has been the idea of my own limitations. Back Up has helped me become more positive about the future. I focus on the things I can do, rather than what I can't.
"I also think about disability differently, especially as I wasn't born disabled so my own experiences have helped me unlearn a lot of prejudices I had."
Luke is looking forward to pushing himself even more and has already got a number of new adventures in mind.
"My wife and I have bought a new tent so we're going to go camping with the dog soon. I'd also like to try some motor-homing and next we're hoping to go on a trip across America from east to west!"
If you have questions about any of the issues raised in this piece, please contact our Outreach team at outreachandsupport@backuptrust.org.uk or call us on 020 8875 1805. If you'd like to find out more about the Snowdon Push, please email our Events and Challenge Manager, Emma, or call her on 0208 875 1805.