The Back Up Ball through the years
2 September 2020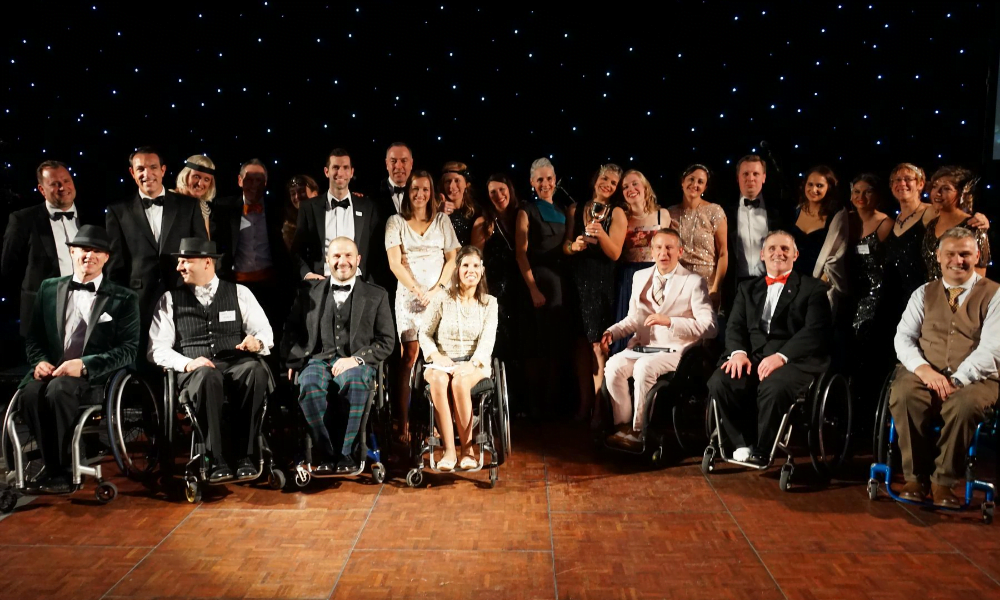 The Back Up Ball is one of our most popular, longest standing events. It's a chance for everyone in our community – fundraisers, volunteers, and people with a spinal cord injury – to come together for a night of fun and fundraising. We've rounded up some of the most notable Back Up Balls we've held throughout the years – from our humble beginnings in the '80s, through to our 30th anniversary.
1986

What better place to start than our first ever Back Up Ball? This ball was held in Back Up's first year, when we solely provided adaptive skiing courses for people with a spinal cord injury – hence the name "The Snow Ball". Our services have evolved a lot since then, and we now provide vital support for everyone affected by spinal cord injury.
1992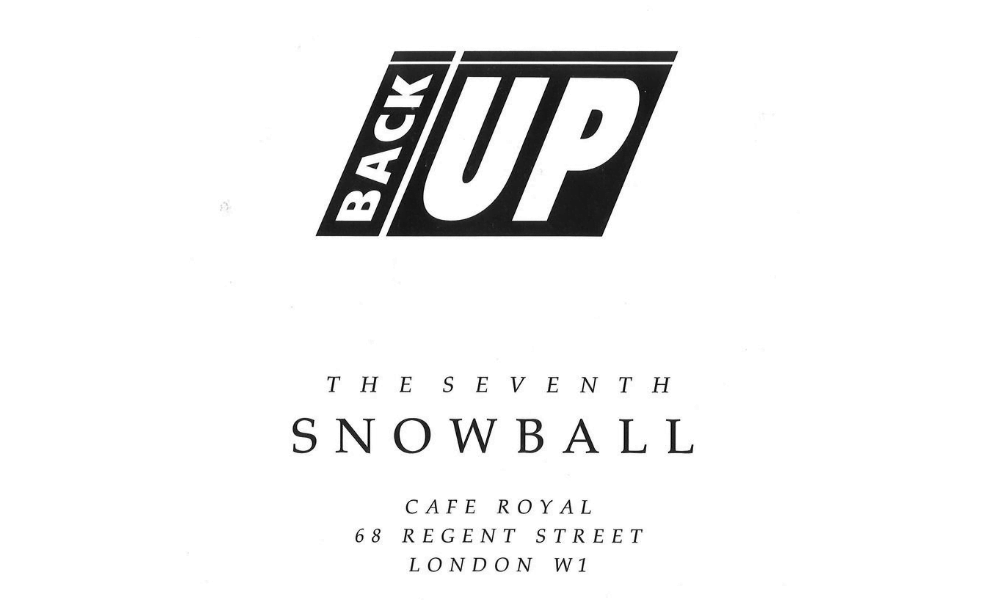 The '90s brought us a new logo and exciting new services. This year marked the start of an adaptive water-skiing course. Although we have since diversified our services, the freedom of trying new activities on Back Up's courses continues to boost the confidence of many people with spinal cord injury.
There was a lot to celebrate at this year's ball. We hosted our first ever Push fundraising event – a mountain wheelchair race to raise funds for our life changing services. Although it was still a few years until the Snowdon Push, this year saw nine teams of fantastic fundraisers tackle Skiddaw in the Lake District to raise money for our services.
2001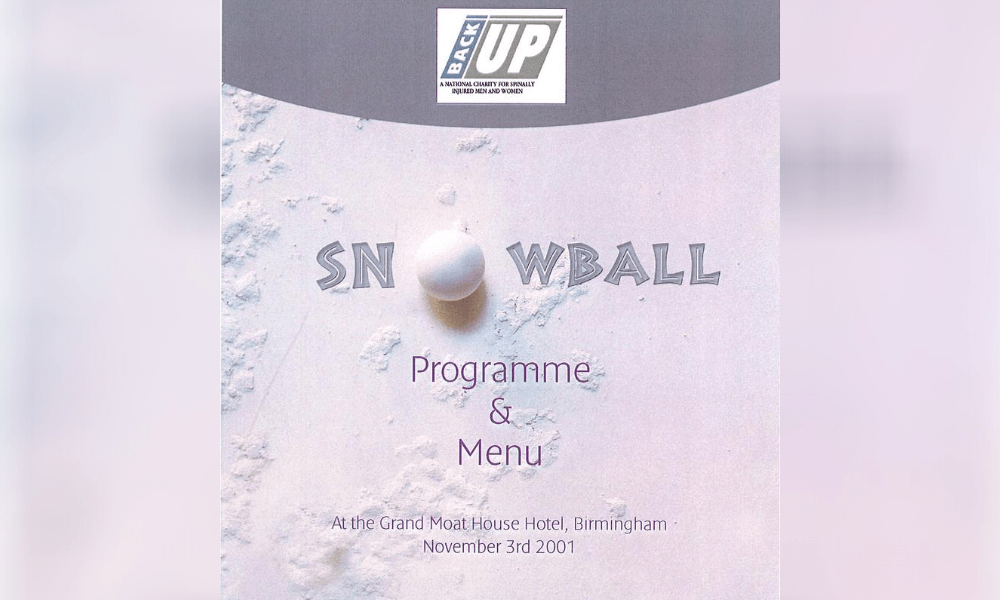 A new millennium brought exciting changes to Back Up. We held our first ever under-18s course this year, becoming the only charity in the UK with dedicated services for children & young people affected by spinal cord injury. 2001 was also the first year where the ball was held in Birmingham, a more central location for people to come and celebrate.
The first Birmingham ball wasn't without its hitches, though. Back Up Ball veterans may remember a fire alarm going off, causing the guests to evacuate the hotel in the middle of dinner!
2012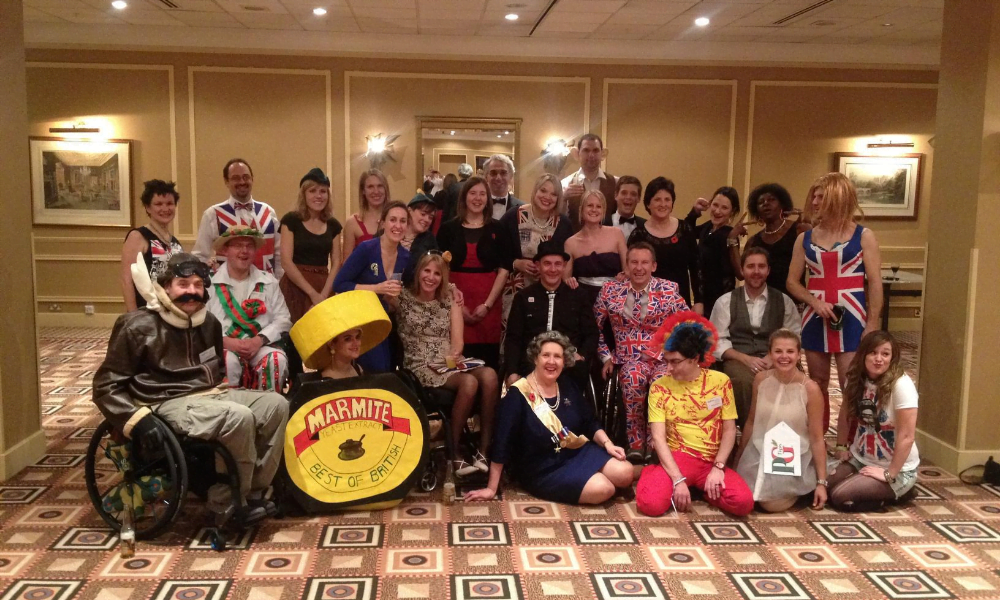 This year, the Back Up Ball celebrated the success of the 2012 London Olympic and Paralympic games. This ball had a "Best of British" fancy dress theme, in honour of the amazing GB Paralympians who took home 120 medals.
This year we also expanded our services for older people with a spinal cord injury. Our first ever over-50s multi activity course was held in 2012.
2016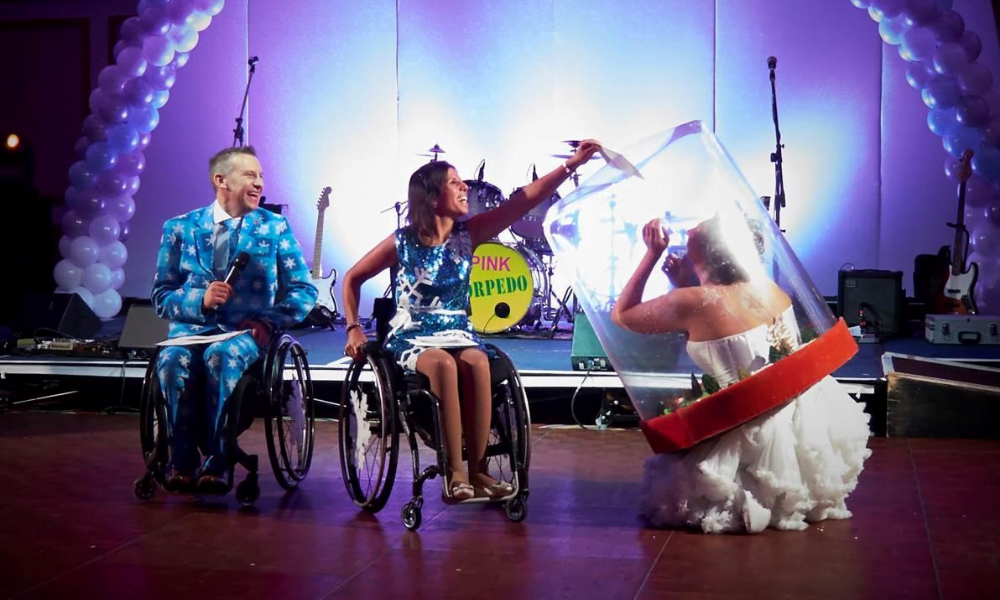 2016 was a milestone for Back Up. It was our 30th anniversary of transforming lives of people affected by spinal cord injury. In celebration of this incredible achievement, we returned to the "Snow Ball" theme for one year only.
What made this year even more special was the fact it was attended by our founder Mike Nemesvary and one of our founding patrons, the James Bond film producer Barbara Broccoli.
2020?
We are really proud to have hosted over 30 years' worth of incredible Back Up Ball events. We have made some incredible memories, and raised funds to continue delivering our vital work. However, this year we've had to make some changes due to the ongoing Covid-19 pandemic. We will be hosting a virtual multi-day festival in place of our usual get-together in Birmingham. We'd love to have you join us for gin tasting, cook-along sessions, our annual award ceremony and much more. Learn more details here and help support us in these challenging times.