Peter's story: Climbing for Back Up
3 July 2019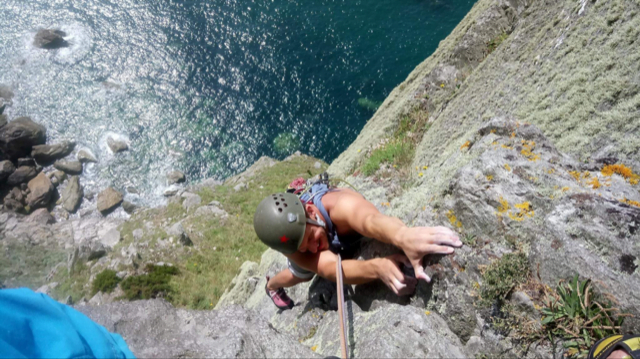 You don't need to stay in the UK to take on a fundraising challenge for Back Up – some of our fabulous fundraisers travel far and wide. Peter is travelling to the Alps for an adventurous rock climbing challenge, traversing as many rock face routes as he can while raising funds for our vital services.
Peter has a spinal cord injury but can walk and climb without the use of aids. He sustained an incomplete L1 level injury while rock climbing in Northumberland. He didn't meet Back Up while in hospital – in fact, he first found Back Up through a chance encounter in Snowdonia.
"I was climbing Snowdon, and I bumped into a chap called Ollie halfway up. I was surprised to see a guy using a wheelchair up a mountain, so I had a chat with him. It turns out they were taking part in the Snowdon Push to raise money for Back Up."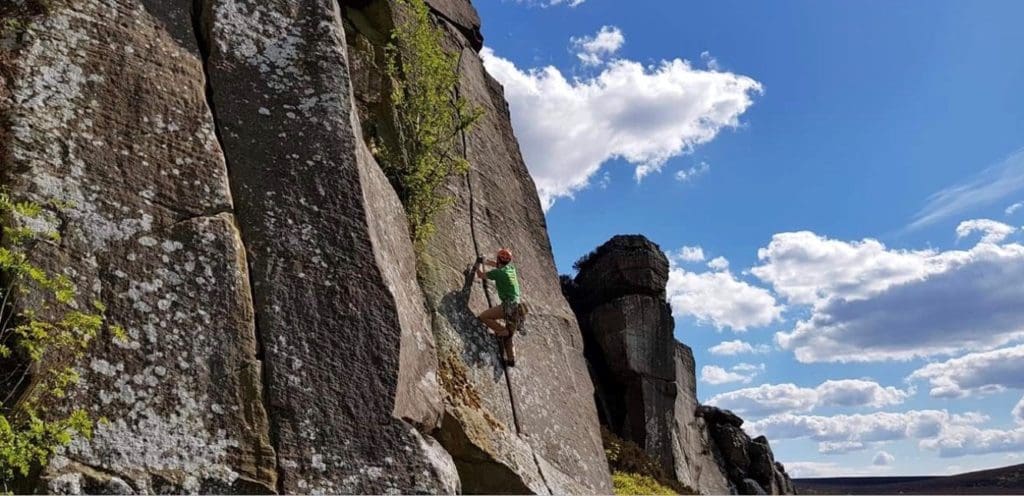 Peter kept in touch with us, as he was interested in becoming a mentor.
"The impact of my injury was huge. It took me months and years to learn how to adapt to this new life. I want to share what I've learned to help others."
"At the start I was really baffled by everything! It was difficult to adapt to things like bladder and bowel management. I want to be able to support people in the early days of their injury and help them listen to their body."
Peter is looking forward to getting started on his climbing trek. He described our work as a "great cause" and he is "really excited to fundraise for this challenge."
"I've been doing a lot of training – getting out on my bike, running to the best of my ability, and climbing as much as I can. I'm feeling very well prepared."
Peter has been busy raising money as well as training. He's been sharing his fundraiser with his family and co-workers, encouraging them to donate towards his efforts. Peter's top tip for fundraising is to "not be scared" of asking for donations.
"I've found that, in general, people are really helpful when you share your fundraiser with them. Just go for it and don't be shy. Back Up is a great cause, and people will recognise that!"
Peter isn't just trekking to the Alps to raise money – He's also treating it as a very personal challenge, since he sustained his injury while rock climbing.
"Travelling to the Alps for this challenge plays a part in keeping me feeling normal. It doesn't feel right giving up climbing as it's such a big part of my life and my accident didn't change that.
"I remember the first time I climbed after my accident. I could barely tie my shoes, and I was knackered after two or three routes. But I got back into the swing of it, and it was such a rejuvenation.
"Climbing is good for my mental health. It's a great way of calming me down and making me feel more like myself."
Of course, the climb itself is only part of the challenge. To make sure his travels to the Alps goes smoothly, Peter ensures that he takes the proper precautions. He has to do a few things differently than he would have before his injury.
"When travelling, it's really important to look after your bladder and bowels. I would say pack extra catheters. Especially if you're travelling during the summer, since you'll be drinking more than usual. When we went on a family holiday to Majorca, I packed for a week, but I ran out within the first five days because of the heat!
"You also need to watch yourself with your luggage, even if you can walk. Although I don't really experience fatigue, I can still get pain if I over-work myself. This can come from my back tightening up, so I make sure to do plenty of stretches and pick up luggage properly – watch your back and lift with your legs."
Here at Back Up, we're so happy Peter is doing something he loves while helping raise money for our life-changing services. To get involved with your own DIY fundraising challenge, get in contact with Reece. If you, like Peter, are considering becoming a mentor, please email Jacques.