Kamari's story: Teaching wheelchair skills in isolation
3 June 2020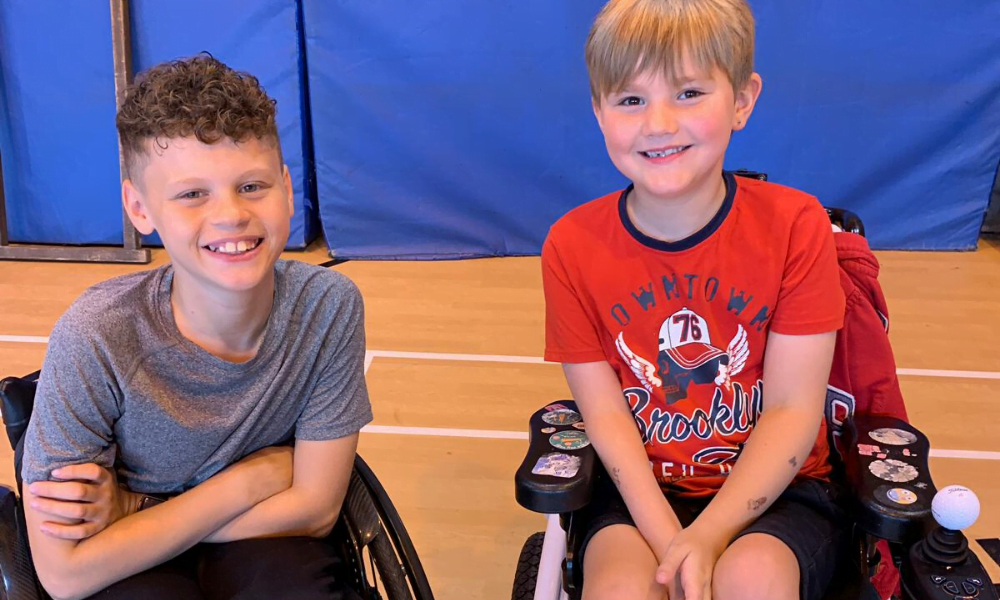 In the wake of coronavirus, we have had to quickly adapt and change our life-changing services. Our in-person services such as courses and spinal centre patient education have been put on hold due to social distancing measures, but we have created new ways to bring our services to you. One of these new initiatives is our new series of wheelchair skills training videos, brought to you by Back Up staff and volunteers.
Kamari, our youngest wheelchair skills trainer, has gotten involved too. We spoke to Kamari to find out how he has helped us transform our services during this unprecedented pandemic.
Kamari is a 12-year-old who loves being sporty and taking drama class at school – but his life, and the lives of his loved ones, was changed forever when he was six years old. He sustained a spinal cord injury after he was hit by a speeding car on route to a trip to his local swimming baths.
"A speeding car hit me, and my whole family – my brothers, sisters, and cousins – just started crying. An ambulance picked me up, and I spent six months in hospital.
"I was in a coma for 10 days. The doctor didn't think I would survive, but I did. Everyone was so happy when I came out of it, crying tears of joy."
Kamari first met Back Up when we visited the National Spinal Cord Injury Centre, Stoke Mandeville, to provide essential outreach to the young people at the hospital. It was here that Kamari found a community of people in a similar situation, as well as adults with a spinal cord injury he could look up to. This inspired him to attend one of our young people's multi activity courses. Here, Kamari learned how essential learning wheelchair skills is to boosting his independence.
"On this course, I learned how to get around obstacles using my wheelchair. I was nervous at first, thinking I would fall out of my chair, but I learned how to safely go over cobbles and take it slow while going down steep hills. I learned how to carry a drink while pushing, and find ways around things that aren't accessible."
After learning these new skills, Kamari decided he wanted to give something back and pass on his knowledge to other young people. He volunteered to train with us, and now he is our youngest wheelchair skills trainer. Usually, Kamari teaches wheelchair skills to other young people in hospital and on our courses, but with the ongoing pandemic he hasn't been able to teach these vital skills in person. Like many people with a spinal cord injury, Kamari has some extra worries in these tricky times.
"I'm worried about physical distancing. Some shops don't have arrows on the floor, and I worry about people getting too close. It's much harder to keep the two meters distance as a wheelchair user."
Wanting to support others in a similar situation, Kamari contributed to our new series of wheelchair skills tutorial videos on YouTube. His sister filmed him demonstrating some basic skills, which we shared on our YouTube channel so other young people can practice along with Kamari. Although he has only produced one video so far, Kamari would be interested in making more in the future.
"I want to inspire other young people in a similar situation and help them learn skills to help them in the future – like back wheel balancing and controlling speed. Hopefully these videos help other young people become more independent!"
Visit our YouTube channel to see the range of videos we have available – but make sure you watch the video on safely spotting first.