John's story: Independence over time
1 May 2019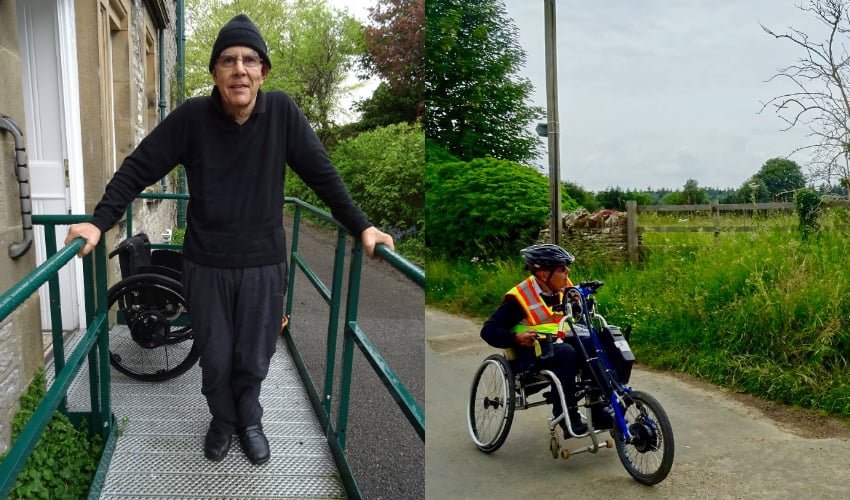 When John was twenty years old, he sustained a C5 spinal cord injury in a university rugby game.
"I was in a scrum, and it collapsed right on top of me. I must have passed out because I don't remember it happening. This was back in March 1966, over fifty years ago."
"When I was in the spinal centre, the attitude back then was very much 'get on with it'. Over the months I was in hospital, I started to regain some wrist movement, which was very exciting. I was walking with two sticks and callipers on my legs when I left ."
John was determined to be "fiercely independent." He admits that he occasionally spurned help – choosing to walk with one stick at most. He continued to drive, travel the world, and later became a university lecturer. But gradually, age started to throw obstacles in his path.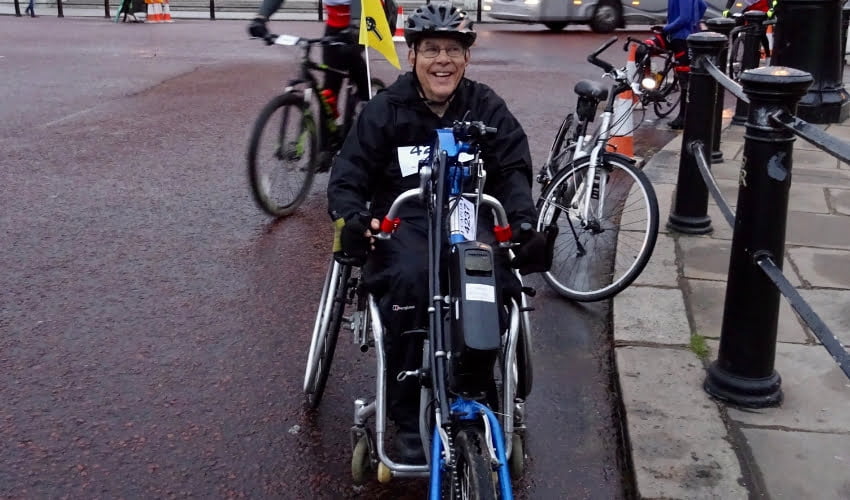 "As I got older, my spasms gradually got worse. My limbs became stiffer and stiffer too. I started falling a lot and finding it even harder to get up afterwards."
A few years ago, John broke his ankle in a fall. His physiotherapist advised him to start using a wheelchair.
"At first, using a chair almost felt like a sign of defeat. From the ages of 20 to 65, I was not a regular chair user and never thought I ever would be. It was mentally and physically demanding. I don't have as much control of my chair as others due to my higher injury level.
"But it was the best decision to make. It's safer for me to use a chair with my spasms, and it was quite a natural transition from using sticks."
John has also taken on some additional care to help maintain his independence. He had an honest conversation with his wife about what help he needed, and she now assists him with some of his daily tasks.
"Any loss of independence damages your quality of life, and it's not good on your self-esteem. Getting care has been a necessity to help me carry on. It's a good thing as it helps me continue to lead an interesting life. I can get up in the morning and have an active day."
By making these changes, John keeps active and independent. He still drives, hand cycles regularly, and works part time at his local university. John also volunteers for Back Up as a mentor. He started volunteering after having a great time on one of our multi-activity courses.
"I didn't know about Back Up until around five years ago. I went along to the Lake District multi-activity course. I really enjoyed the experience, and I met some very interesting people. The course buddies were from RBS and were on a training course, so it felt mutually beneficial. Unfortunately, I shared my room with a guy who snored louder than anyone I'd ever come across! That said, the hand cycling, canoeing, and climbing more than made up for it."
John mainly mentors older spinal cord injured people, as he has lived with his injury for a long time. Not only does this give him the opportunity to share his knowledge, but it has given him plenty of information and advice on maintaining independence.
"I keep busy at my job as much as I can. I spend a lot of time keeping fit, especially going hand cycling whenever I get the chance. I'm also learning the trombone. It's quite tricky, but with a bit of effort, I can do it."
A positive mindset has been another key to John's independence. He encourages having a laugh and always thinking "what's the worst that could happen?" John also wants people to not worry about asking for help if they need it.
"If I'm struggling to get up a hill, I ask for a push. If I need to get a coffee across the room, I ask for a hand if there's someone about. It's about being open and knowing what you can do, not making concessions."
Do you need to talk about independence? Get in touch with our outreach and support team or call them on 020 8875 1805.