Become a mentor
Family mentor training weekend
Date: Friday 19 Nov - Sunday 21 Nov
Location: Online via Zoom
Application deadline: 30th September 2021
Spinal cord injured mentor training weekend
Date: Friday 28 Jan - Sunday 30 Jan
Location: Online via Zoom
Application deadline: 30th November 2021
We're looking for mentors to provide vital support for people affected by spinal cord injury.
What does mentoring with Back Up involve?
Providing up to ten sessions of telephone support
Enabling people to work through their challenges using personal experience, problem-solving techniques and goal setting
Having experience of spinal cord injury, being a good listener, compassionate, and non-judgmental
What support and training does a mentor receive?
Initial training weekend and annual development day
Access to regular virtual mentor drop in clinics supported by Back Up staff and mentoring supervisors
Support, guidance and feedback from mentoring staff, clinical psychologists and experienced mentors
Development of skills and experience through Back Up's accredited programme
Agreed expenses covered by Back Up.
For more information please read through our mentor role description, recruitment flowchart and FAQs below.
"Having benefited from Back Up, I wanted to give something back and help people come to terms with their new situation. The mentoring service was an obvious place to start and it is hugely satisfying, helping people when they need it most."

Dave, 48, mentor with a spinal cord injury, T10 complete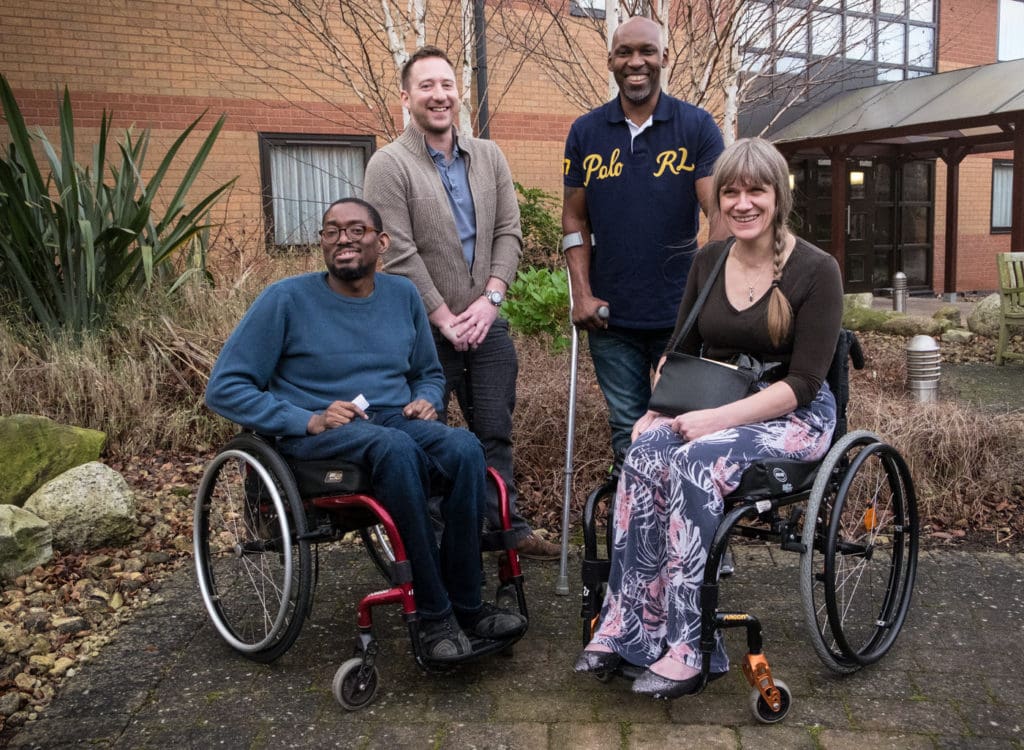 We need Back Up mentors of all ages, and from all parts of the UK. Please download the appropriate application form below and follow the instructions.
Want to become a mentor?
We've introduced an online application form for mentoring, which you can fill out by clicking the button below.
Contact
If you have any questions about volunteering as a mentor, please email our Interim Family & Mentoring Manager, Sophie, or give her a call on 020 8875 1805. To apply, click on the button above and fill out the online form. If you need a paper form, please do get in touch with us.
Please note that there are separate application forms for mentors with a spinal cord injury and family mentors so make sure that you complete the correct form.