Do-it-yourself fundraising for Back Up
6 December 2017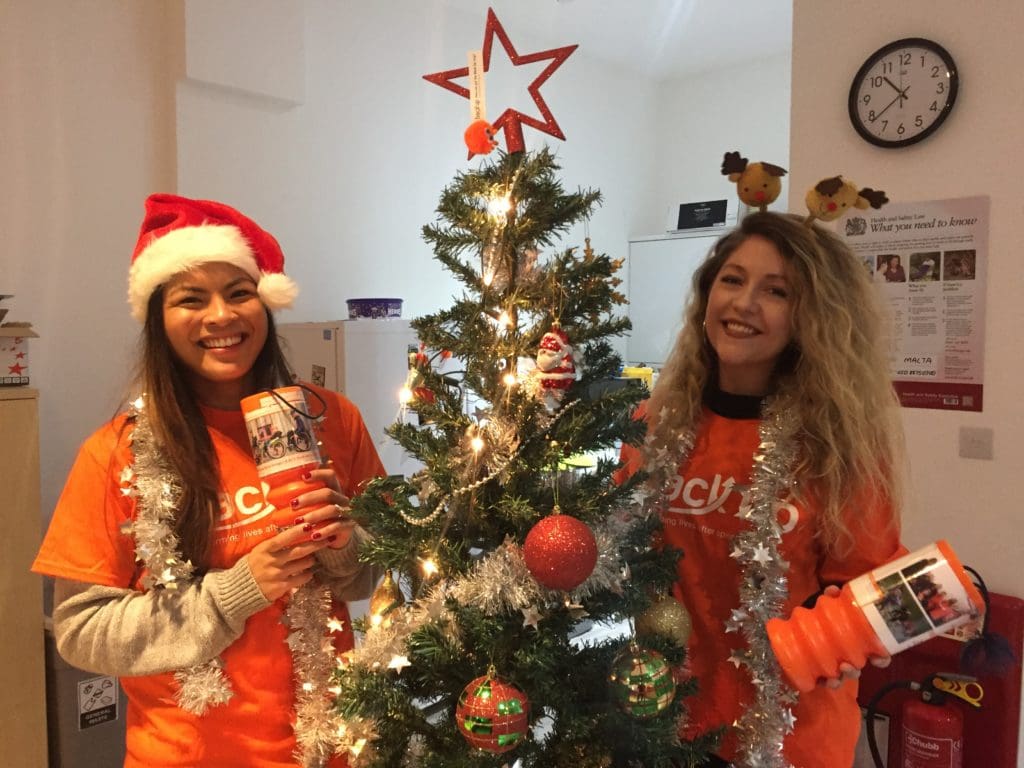 At Back Up, we are lucky to have so many passionate supporters that want to help us continue our work. Not only raising money, but also getting their friends and family involved to help us raise awareness of our work.
We have had almost 300 people take part in challenges like the Snowdon Push as well as organising their own fundraising events ranging from charity concerts to Back Up bake offs this year. So far, our amazing community of Back Up fundraisers have collectively raised £237,463 this year. This incredible amount is enough to cover the cost of 72 people attending one of our courses AND teaching wheelchair skills to 325 people. This is truly phenomenal and will go a long way to helping us continue our work.
We love hearing from our supporters so if you want to get involved in one of our events or even plan your own, Alex and Kat, our Community Fundraising team, are here to help. We can send you Back Up materials and give you advice about how to make the most of your fundraising experience with us. If you want some ideas about what you could do then here are two fantastic examples:
Katie's Back Up Bake Off
In 2014, Katie's father was paralysed after an accident at work. Katie, 17, met Back Up whilst he was in hospital and she received support from the mentoring team. "I wanted to support Back Up because they helped me understand what had happened to my dad and what this meant for us as a family."
A keen baker, Katie and her friend organised a cake sale at school. Katie says: "I was surprised by how interested the students were – I expected them to be just after the cake but lots of people wanted to know more about spinal injury and Back Up!"
Katie and her dad are members of their local clay pigeon shooting club. The club were delighted to host a second cake sale to support the charity. The events raised a fantastic £258 – giving other young people the chance to talk to a mentor.
Gemma's 10k challenge
Gemma's life changed completely when a rare condition left her with a spinal cord injury.
A mum of two, Gemma received Back Up's help to improve her wheelchair skills. We also matched Gemma with a mentor who has been on the phone during her toughest times.
To turn her negative situation into a positive, Gemma wanted to fundraise. "I was never a runner before. But while I was taking the kids out I'd wheel a few miles without noticing! So, I thought, why can't I race in the same way too? Amazingly I managed the Worthing 10k in my day chair in an hour.''
Gemma handed out business cards asking for £2 printed with a text donation number, to everyone she knew. "Loads came in after the event – so always ask again after your challenge,'' she says.
Gemma has since attended the Back Up Multi-Activity course. The £865 she raised will help someone else benefit. She says: "Nothing seems beyond me now!''
The year is almost over and if you're setting yourselves some goals for 2018… why not challenge yourself to do something to help Back Up?
No matter how big or small, your generosity will change lives. You can contact us by emailing fundraising@backuptrust.org.uk or call 0208 875 1805.