Ozey's story: Understanding my skills
1 November 2017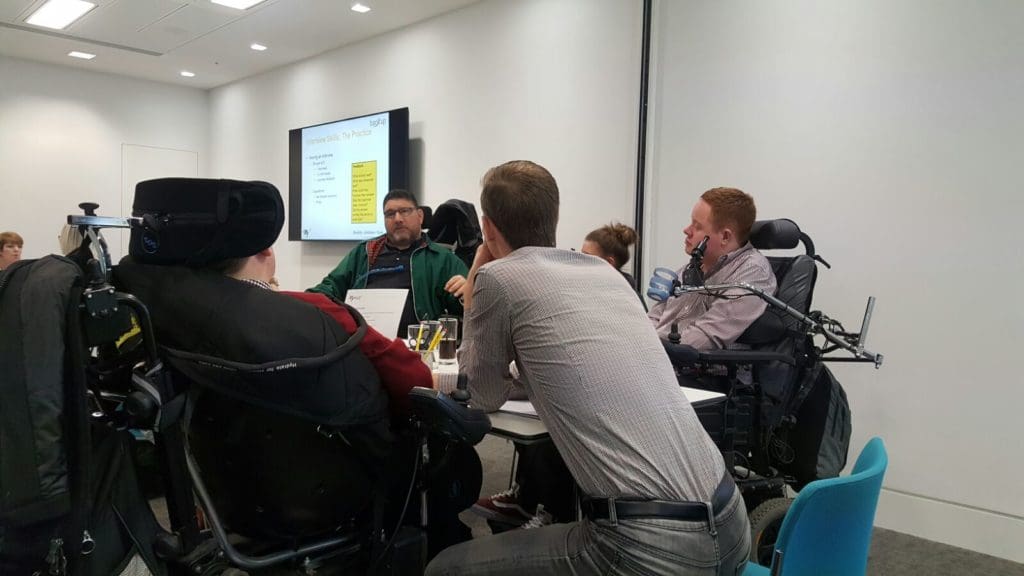 After a motorbike accident in 2014 left Ozey with an incomplete spinal cord injury, he was left to make sense of the new world he'd been thrown into.
Ozey, 55, says: "I was feeling all sorts of emotions and I kept asking myself what happens now? What is the result of all this going to be? How am I going to cope?"
Struggling with depression, one of Ozey's biggest challenges was knowing how to move forwards with his life.
"You've constantly got so many things going through your mind, wondering if you're going to walk again. At the same time, you're trying to keep your spirits up so people don't know how much you're struggling."
It was during his time as a patient at Stoke Mandeville, National Spinal Injuries Centre that Ozey and his family heard about Back Up. Through talking to our volunteers and staff, he found out about the different courses we offer including our Back Up to Work course. Ozey felt that it might help him to build up his confidence to return to work.
"It was really interesting and very rewarding. The course helps you think about yourself in a different way. It made me appreciate that I actually have a number of different skills. I'm organised, a strong leader and a good communicator. After doing activities like speed interviews with managerial staff and speaking to professionals, I realised that I have the skills to be something like an event manager."
Taking part in the course changed Ozey's entire perspective on the different options available to him. He decided to volunteer at his local radio station, Radio Sydenham, which he's found really enjoyable and it has provided him with a focus. Additionally, as Ozey and his wife benefited from our family mentoring service, he's also considering becoming a volunteer mentor for Back Up.
"Meeting Back Up has made me realise that I don't need to just sit around and be coddled. It's made me want to go out and enjoy my independence. That's something I'll be forever indebted to Back Up for."
Our next Back Up to Work course will be taking place in Birmingham, November 21-23, 2017, followed by the course in London, March 6-8, 2018. You can apply online, email Andy, our Back Up to Work manager, or call him on 020 8875 1805 to find out more.