Daniel's story: Back to school after spinal cord injury
11 September 2023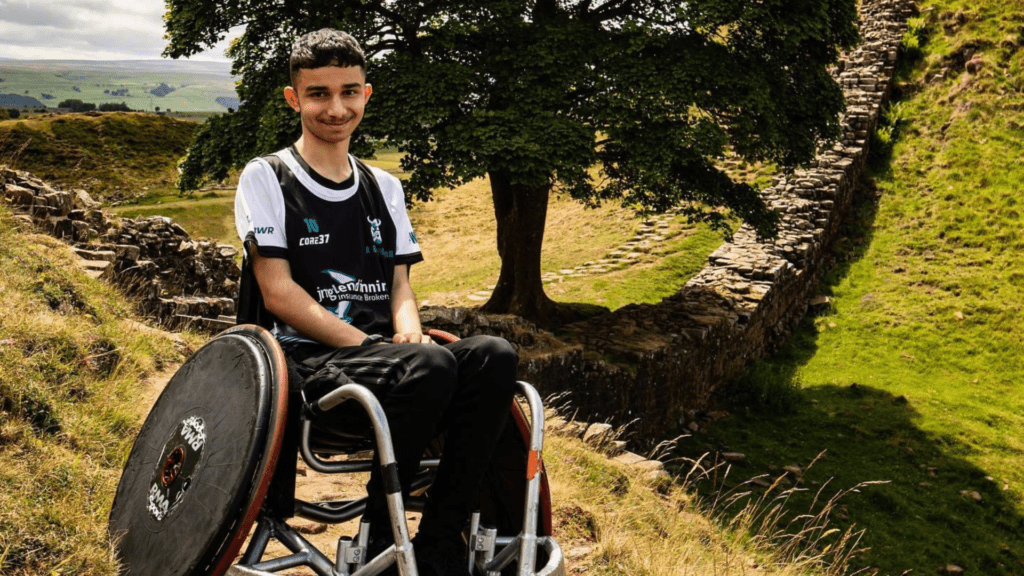 Meet Daniel:
Sustained a life-changing spinal cord injury in 2020
A Back Up Lake District Multi Activity Course showed him what was possible
Was supported in his return to school by our education support service.
Read on to hear from Daniel, who Back Up supported when he sustained a life-changing spinal cord injury.
"My Name is Daniel. I am 16 years old, and my spinal cord injury was caused by a rare neuroimmune disease. I was paralysed from the waist down on 27 December 2020 and was in hospital for over 6 months.
"During my long stay in hospital we came across Back Up. They linked me up with a mentor, which meant I had regular contacts with someone who had been in a similar situation to me. This made me feel like I was not alone – despite my condition being one in a million. As well as this, Back Up connected me with other young people with a spinal cord injury through the monthly Youth Break Out Lounge.
"Staying connected with other young people helped me realise I had the potential to do a lot of activities, despite being a wheelchair user.
" I took part in the Lake District Multi Activity Course in the summer of 2022. This enabled me to try many activities in which I had never thought I could do after my injury, such as kayaking and zip lining. This helped build my confidence a lot. This course also had a really positive effect on my brother. He also came along for the week, and had the chance to meet people like me. It made him much more aware of what it was like being a wheelchair user, by trying the same activities and wheelchair skills training as us.
"Back Up also supported me in the school environment a lot, as well as my mum as she was navigating the process of creating my Educational Health Care Plan (EHCP). I had only recently moved to a new school before my injury, and was struggling to adapt to the school environment as a wheelchair user. Fortunately, someone from the team at Back Up gave a fantastic talk to my class. He shared his experiences as a wheelchair user, and showed the class he was not limited in what he can do in his life. This really gave me confidence to speak to my classmates about my injury.
"Overall, Back Up has done so much for me in such a short period of time. The charity does so much to support those affected by a spinal cord injury and the families. They empower people like me, helping build confidence, independence, and show you how to get the most out of life."
We're glad that our services helped Daniel live life to the full after spinal cord injury. Visit our website if you need support getting back to school and beyond.