Back Up Champion – Jerry Ward
20 August 2018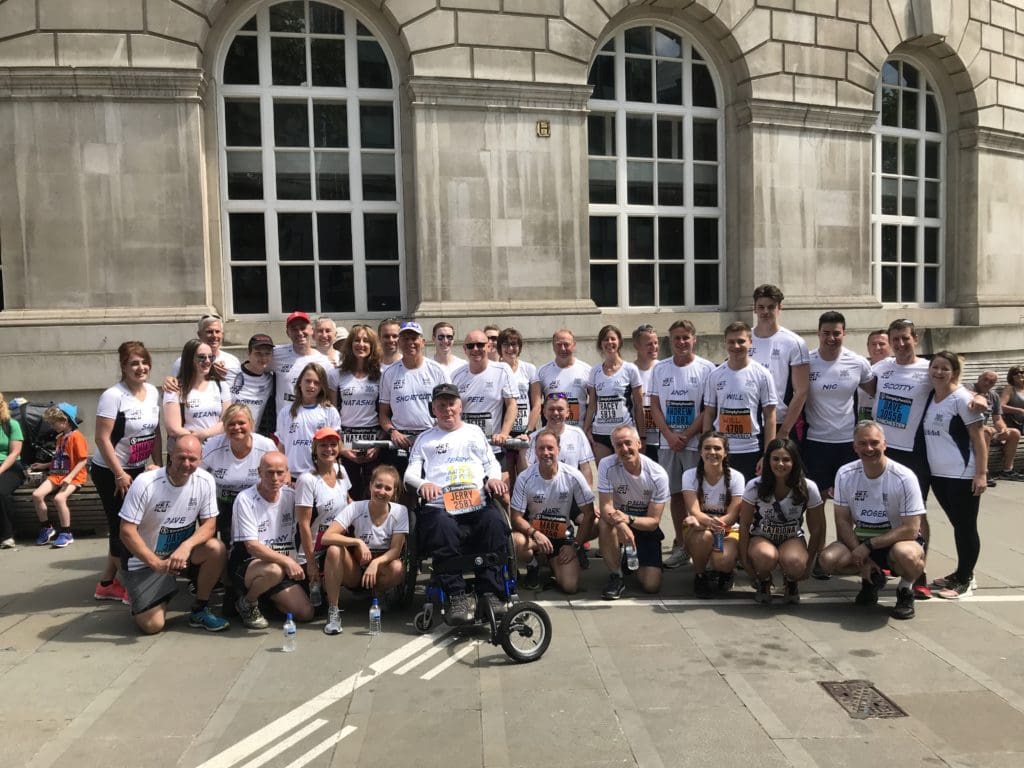 It is thanks to incredible supporters like Jerry that Back Up can continue to provide life-changing services for people affected by spinal cord injury.
Jerry sustained his spinal cord injury in 2007 when he was hit from behind by a freak wave in Mexico. He struggled to adjust at first, but with the support of his friends and family, Jerry now leads a very full and rewarding life.
After leaving hospital, Jerry was soon well enough to venture out and about, and just 6 months after his accident he took part in the Great Manchester 10k – otherwise known as 'Fattys Big Push'. To take part in the event, Jerry gathered a large group of friends and family to push him the entire distance.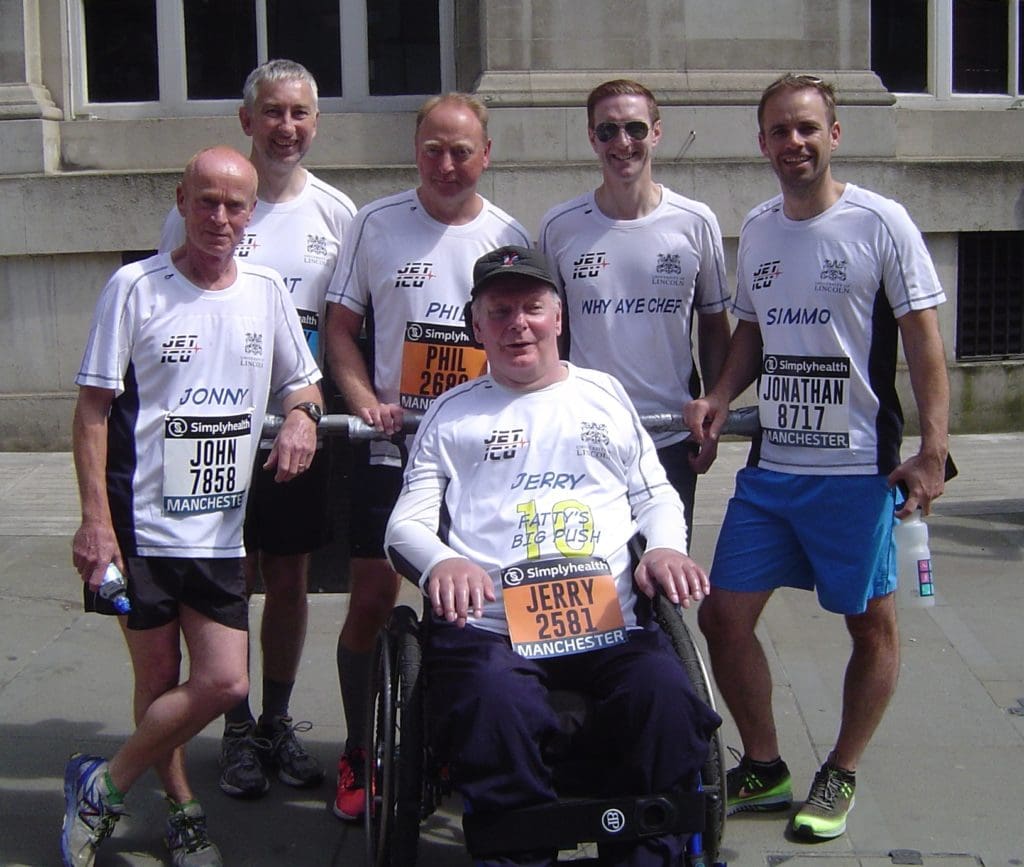 Jerry enjoyed this experience so much that he has continued to take on the event each year since, with 2018 being the 10th year of 'Fattys Big Push'. To mark this special occasion, Jerry kindly decided to fundraise for four charities close to his heart, including Back Up.
Jerry and his team of over 30 people managed to complete the 10k in under an hour and raised an incredible £1,718 for Back Up.
Thank you so much for your support Jerry! To read more about Jerry's story, check out his fundraising page.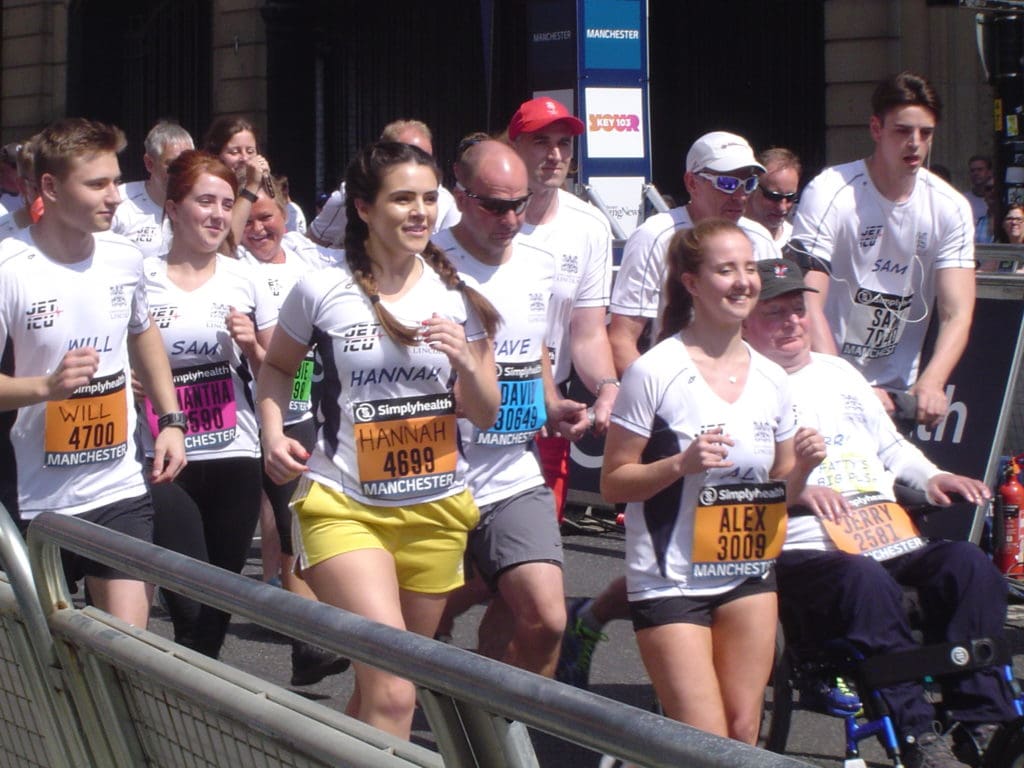 If you're inspired by Jerry's story and want to take on a similar challenge, you can visit our get involved pages or contact fundraising@backuptrust.org.uk. We are here to support you every step of the way.