Back Up impact report 2020: Terry's story
17 December 2020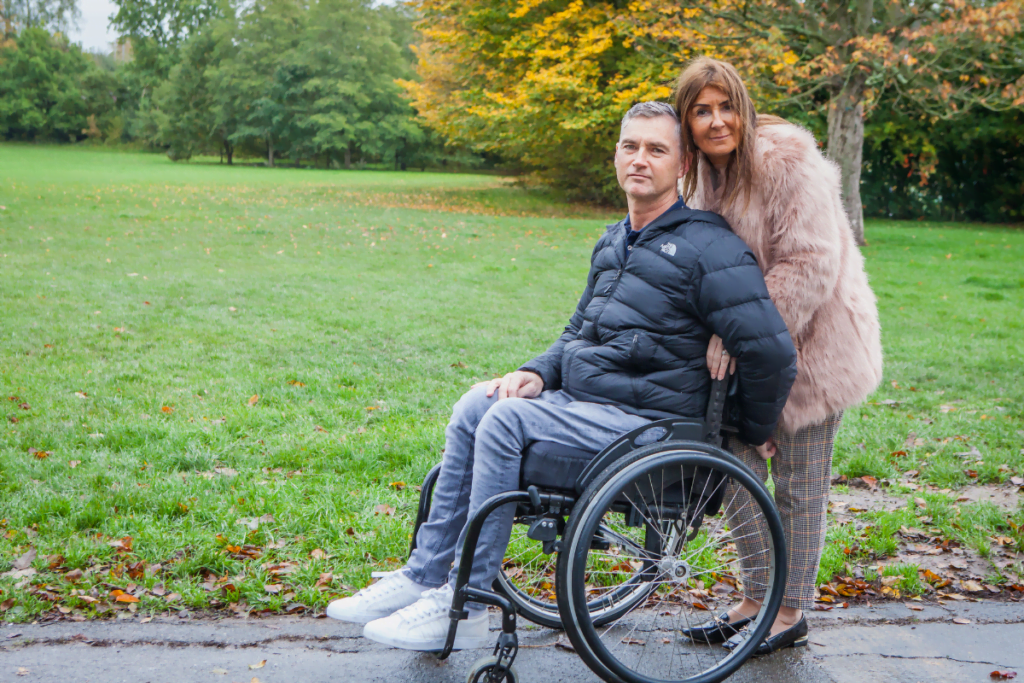 For our 2020 impact report we interviewed Terry. He told us about how our mentoring service helped him rebuild his confidence and independence after spinal cord injury.
I was helping my parents with taking down their Christmas lights when I took a 10 feet fall. I remember feeling in total shock at the time, and understandably in so much pain that it felt like a dream. I don't remember much of the first two weeks in hospital, but I remember not knowing what was in place for my future.
I'm not afraid to say I struggled with adjusting to my injury in the first few months. I found it really hard to take in at first and I didn't want to be around others in a similar situation. My family were the ones to help me – my son is my right arm, and my fiancé helped me understand and adjust to my injury, they are the real givers of life.
I first met Back Up at Stanmore for a wheelchair session – there was bright orange everywhere! I remember thinking that the staff were so friendly and it seemed like they brought a breath of fresh air to an otherwise sterile environment. My fiancé suggested we go to the Back Up Ball, and it reminded me how welcoming the staff really were right from that first session. This prompted me to get in touch about how they could support me, my fiancé had already benefited from family mentoring.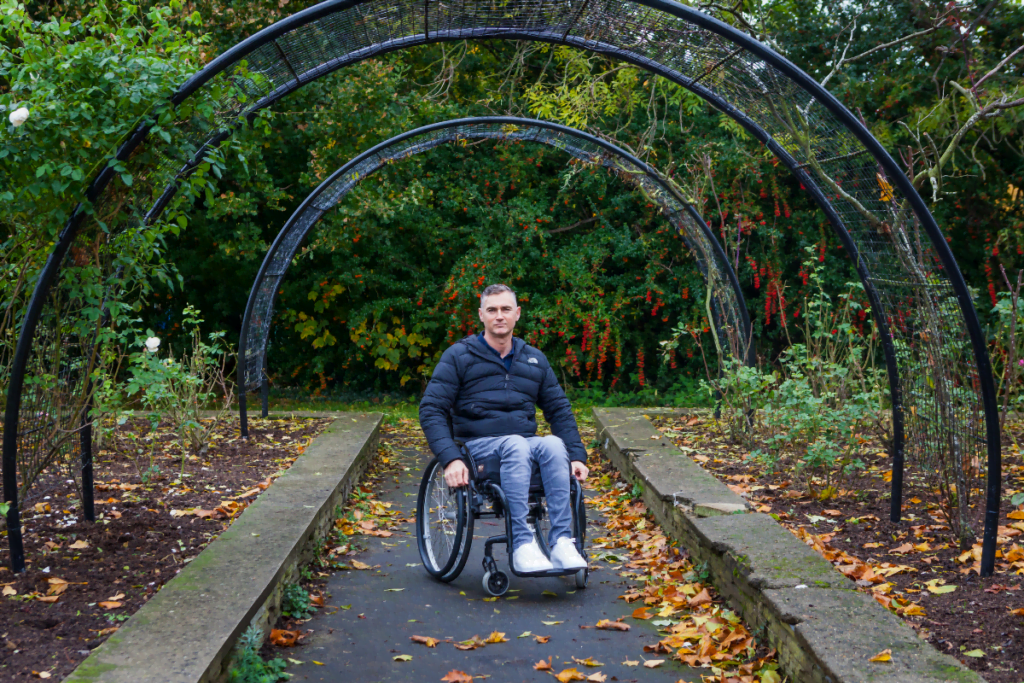 I called up and was signposted to the mentoring service. I've just finished my 10 sessions and it was the best decision I have ever made. I don't know what I would do without the support of my mentor. We are now firm friends. I have also joined the Back Up Lounge. I was a bit weary at first, with a virtual service, but once again the Back Up Community drew me in. I found it so helpful with both services to talk to others who understand and who are injured themselves. This truly helped me, and I hope in time to support others when they are newly injured too.
Back Up have given me the tools to push forward with life and talking with them and the support you receive – they really make you feel like you are part of the family.
Read the rest of our impact report stories here and discover how we transform lives affected by spinal cord injury.